NEIL JACKSON has been starring in television shows and films for almost two decades. The British actor can currently be seen on the big screen alongside Steve Carrell in 'Welcome To Marwen'. The film follows the true story of Mark Hogancamp (portrayed by Carrell), a man struggling with PTSD who, after having his memory erased from being physically assaulted, creates a fictional village to ease his trauma.
Alongside this film, Neil Jackson has also been seen this year in the acclaimed sci-fi western drama 'Westworld'. We spoke to Neil as he reflects on his career so far, whilst talking about his new roles.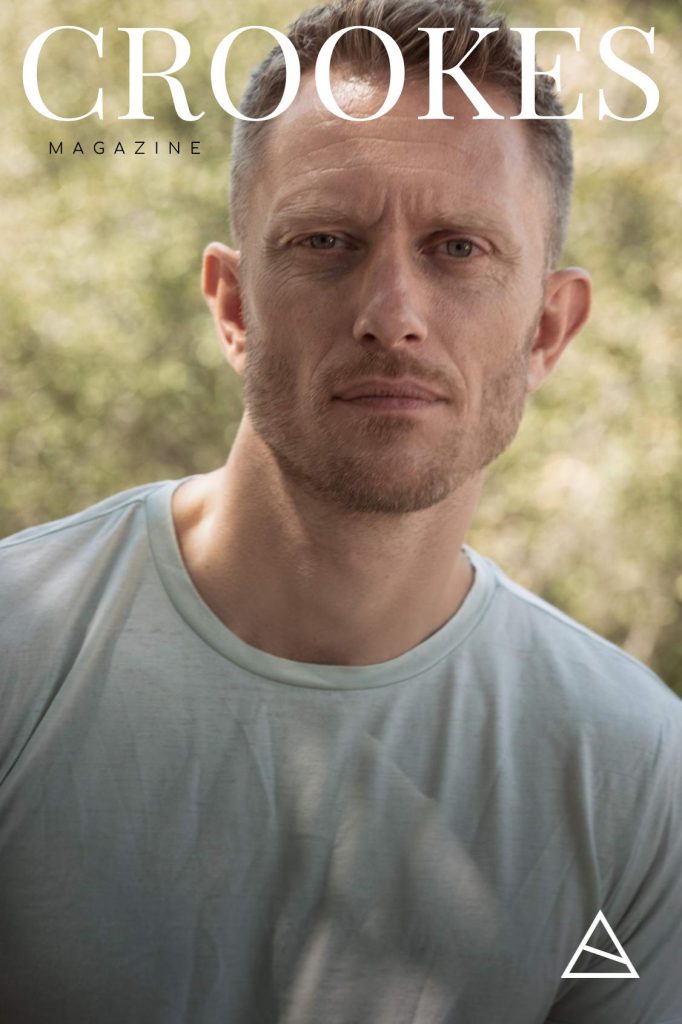 AC: What do you look for in a role?
NEIL JACKSON: I look for a character that I connect to, that I can understand and empathize with. It doesn't matter to me if that are a protagonist or antagonist, good guy or bad; I need to find something that allows me to understand them and empathize with them so that I can portray them with compassion and honesty, and that always starts with the writing. If that character is clearly defined on the page by a good writer then it's easier for me to see that character in my mind as I read them, and easier for me to connect emotionally with who they are and the journey we are about to take together.
Many of the projects that you've worked on could be considered as quite dark in their subject matter, does it affect you?
Darker roles are just more interesting to me. That's not to say I don't enjoy a good rom-com or Christmas movie, but human complexity is something that has always fascinated me. Happiness is great, but happiness is often tinged with sadness and pain and loneliness and so many other emotions all mixed up together in one messy wonderful ball. That's what I enjoy exploring in characters I get to play. I have known great loneliness and sadness and frustration and rejection and it's those qualities in characters that I feel able to connect to. It just so happens that they tend to be more on display in darker roles.
Across your career, is there a role that has challenged you the most so far?
Jack Byrne in Absentia has been a really interesting puzzle for me to solve. I often play louder, more brash characters, but Jack is quieter and more reserved. When we first meet him in season one he is a disgraced surgeon who has lost his medical license due to his alcoholism and is struggling with his sobriety. Jack has a lot of identity and self-worth issues. He feels unloved by his father, having played second fiddle to his adopted daughter who stole all of the attention. This lead him to work harder and achieve more in his career, but no matter how much he achieved it never was enough to earn his father's love and praise. As a result, Jack's insecurities started to cannibalize him, which lead to his addictions. None of this is expressed in the script, but it was essential for me to understand if I was to relate to Jack and be able to play him authentically. I loved the challenge of that.
Is there anything that you can tease about the second season of 'Absentia'?
This season explores each of the characters in a far deeper way. After the chaos of season one, everyone is trying to return to a sense of normalcy, but, for Jack, his demons continue to resurface and threaten to disrupt his world once again.
In 'Welcome to Marwen', you have the opportunity to work alongside some formidable talent – Robert Zemeckis, Steve Carrell – tell us a little about that experience…
When I first met Bob I totally geeked out. I remember being eleven-years-old and walking out of the cinema having just seen Who Framed Roger Rabbit and my mind was blown. I couldn't quite comprehend what I had just watched and I became obsessed with the film. I bought the soundtrack and T-shirts and even had a Roger Rabbit cuddly toy. That film sparked something in my young brain that made me want to tell stories, so to finally meet the man behind the film and have him actually direct me in a film was a dream come true. I have so many amazing memories of being on that set, but one story stands out…I was shooting a pivotal scene with Steve at the end of the movie and, as we performed it, I suddenly had this idea to repeat a threatening line my character had said earlier in the movie, only this time it would be comedic. As the moment happened, I said the line in a funny voice and we heard "Cut!" echo across the sound stage. I was worried I had messed up. Then I saw Bob pacing towards me with a big grin on his face. He loved the addition so much that he said he wanted to give it its own moment and he constructed a special shot just for that, giving it an even bigger comedic impact. My eleven-year-old self was doing cartwheels!
As Brit in Los Angeles, how would you describe the city?
I love LA. There's an energy to it that I find infectious. It lifts me. As a boy from Luton, England, I have to pinch myself sometimes to think that I am living in a place that as I child I had only seen in movies and on postcards. The first day I arrived, several years ago, I sat in a diner and saw four cops enter and eat a huge stack of pancakes each whilst, in the booth behind me, was a script meeting for Everybody Loves Raymond. What's not to love about that!
Tell us about your new music. What are some of the themes in the songwriting on your debut album?
Music is such an emotional things for me and my guitar is something I always travel with. If I want to switch off from the world or relax or feel inspired I will pick up my guitar and just play. It always takes me to some other place. My debut album, The Little Things, is a celebration of those wonderful, scary, sad, beautiful moments that make up life. It came at a time when I had been beaten up a little by the film industry and I needed to step back and remind myself what I loved about being creative. Every song on that album is very personal to me, each in different ways, and when I hear from people how my music has moved or help them, it makes my heart sing.
Between your acting roles – have you had any time to write new material? When can fans expect new music?
Recently I have been spending more time writing my scripts. I have two short films that I have now directed, which have been hugely fulfilling, and I have a feature film script that is in development that I hope to direct in the coming year. Music will always be a part of me though, and I continue to write songs. I look forward to getting back in the studio and recording them when I have the time.
QUICK QUESTIONS WITH NEIL JACKSON
If you had one superpower, what would it be?
Teleportation. I seem to live on planes and would love to just zip somewhere whenever I want…even though I'd lose my air miles.
Scary film or a happy ending?
Happy ending.
One movie that made you cry?
Most movies make me cry, but 'Won't You Be My Neighbor' made me cry with hope and love and 'A Star Is Born' broke my heart into a million pieces.
Three people dead or alive that you'd have dinner with?
Walt Disney, Mr. Rogers and Frank Sinatra.
Last photo you took?
Of the snow falling outside my apartment in Bulgaria where I'm finishing shooting Absentia season two.
Best thing that has happened to you today?
Seeing my God-daughters on FaceTime.
Best way to decompress?
Laughing.
Last country you visited?
I'm in Bulgaria right now, but I just visited England.
Can you play any musical instruments?
In addition to guitar I can play Billy Joel's Piano Man on the harmonica.
If your life was a song, what would the title be?
Who Keeps Moving The Goal Posts?
INTERVIEW: ADAM CROOKES
Send a Letter to the Editor about this Article
—
MORE INTERVIEWS:
Interview: Tyler Alvarez on 'American Vandal' & 'Orange Is The New Black'
Interview: Anjli Mohindra on 'Dark Heart' & 'Bodyguard'
Interview: Mark Gatiss – The Prolific Character Reinventor
Interview: Chosen Jacobs – The Actor Turning Heads in 'IT' & 'Castle Rock'
Interview: Alex Lawther & Jessica Barden are teen-misfits in 'The End Of The F***ing World' on Netflix
Interview: Wallis Day has landed on 'Krypton'
Interview: The Magnetism of Billy Magnussen – 'Black Mirror' & 'Game Night'
Interview: Emmett Scanlan on Netflix's 'Safe', Auditioning & Powerful Women
Interview: The Festival Circuit with Thomasin McKenzie
Interview: Jodi Balfour talks 'Rellik', Auditioning & Filming Nerves