JOHN MAGARO is at the height of his powers. You may recognize John from his roles in critically acclaimed films such as 'The Big Short' and 'Carol', or for his roles in smash-hit television shows like 'Orange Is The New Black' and 'The Good Wife'.
John's role in the new JJ Abrams-produced war-horror 'Overlord' is getting major box-office buzz. The film follows American soldiers who get stuck behind enemy lines after D-Day and discover secret Nazi experiments.
Alongside this, John Magaro is also starring in Amazon Original Series 'Jack Ryan' – supporting John Krasinski who stars in the titular role of a CIA Analyst.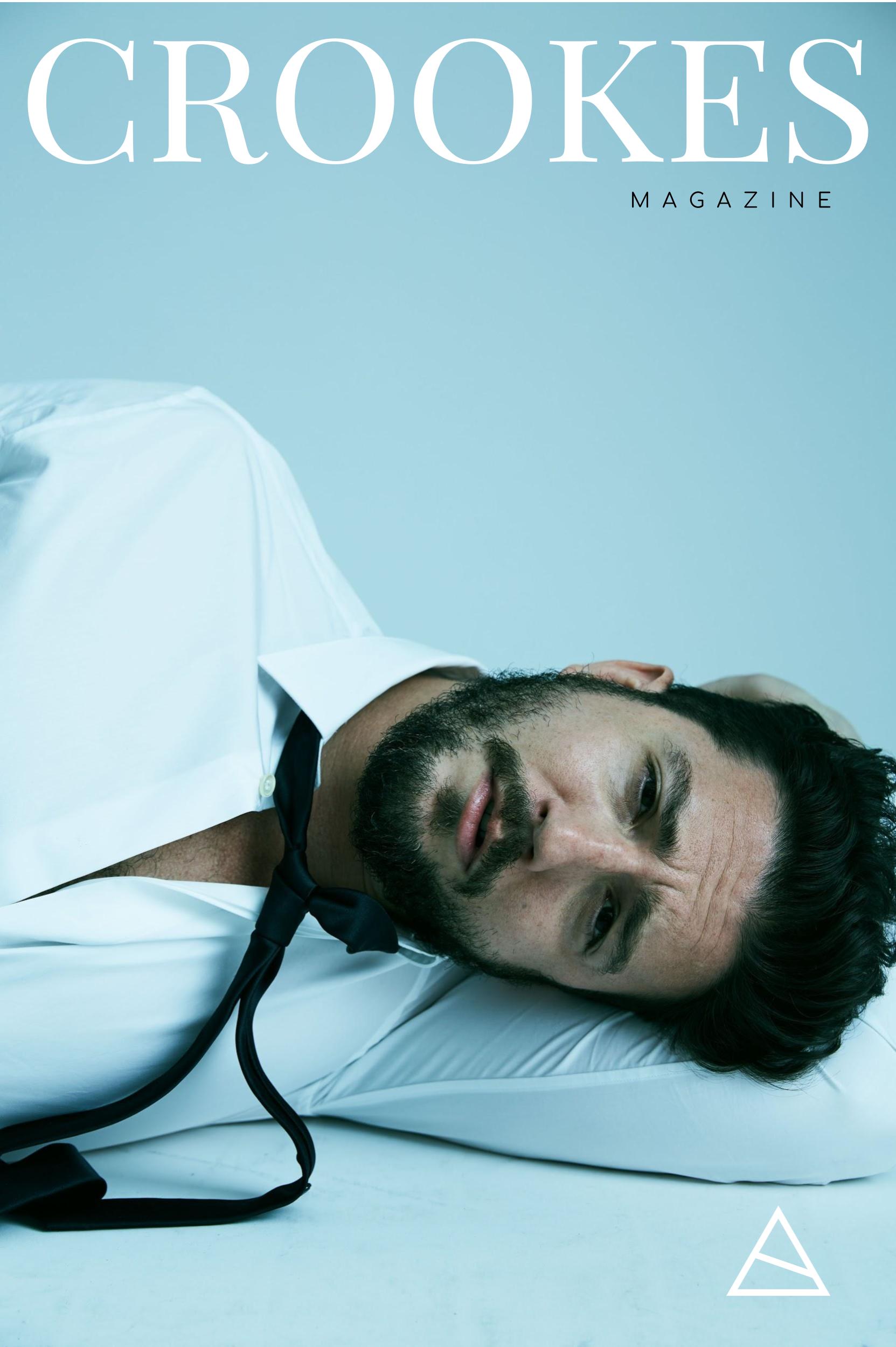 JAIMEE: You're starring in JJ Abrams' new film 'Overlord' – which looks intense, to say the least. Can you tell us a bit about your character?
JOHN MAGARO: I play Tibbet, who is a hard ass, tough talking New Yorker. He is a good soldier, but is no nonsense and does not trust Boyce, whose up to the job at hand.
What kind of training did you endure for your role?
We were lucky enough to take part in a week long boot camp. Once we arrived in London, we were sent out to the country where we were trained by Sargent Freddie Farnsworth. It was an uncomfortable, alien situation where we had to rise or sink as a team. He did everything he could to whip us into shape as 1940s elite soldiers. My knees still feel the pain of those endless miles of humps up and down hills.
What excited you about the script when you first read it?
Killing Nazis, the ultimate bad guy! I also was drawn to the element of super soldiers.
Some early fans are calling the movie "Inglorious Bastards with Zombies" – how would you describe it?
I think that is a fair way to describe it, but would also throw in Indiana Jones, Alien and Saving Private Ryan into that mix. It's like a buffet of classics with a little extra spice.
It's bad enough to be in a war zone, but then to come across some crazy secret experiments would be absolutely unnerving. How would you have reacted if you were thrust into this situation?
Run! Run away fast! Although I will never forget what Sargent told us: that some of the worst soldiers in his unit are actually the ones who rise to the challenge and show extreme courage and bravery – so I hope that would be how I would actually react!
Does it ever take a bit of a toll on your well being dealing with such emotional and at times painful subject matter, as within war zones? If so, how do you keep morale up?
Luckily we are actors so we get to go home at night and sleep in a beautiful hotel and eat amazing food, so I could never even begin to compare myself to a real soldier. Every role takes some sort of toll on you simply because of how much emotion goes into each role. When telling a story about soldiers all I can hope for is that we honor them in an appropriate way.
What was the most challenging part about getting into your role?
The equipment. It's heavy!
When you were a kid in Ohio, what was one role in a film or play which helped inspire your love of the art form?
Two things, first Brando, Pacino, and Cazale in 'The Godfather'. That film changed what how I saw acting. And when I was in school in Pittsburgh a production of 'Top Dog Underdog'. An amazing actor Ray Anthony Thomas blew me away and made me realize how honest and vulnerable and actor can be. I still try and apply those lessons to my work.
You've played a wide variety of roles in your career already and starred alongside some of Hollywood's most renowned, but what's still on your acting bucket list?
I'd love to direct and produce. I am now starting to dip my toes into that world more. I never talk about who I still want to work with because I worry I will jinx it. I guess I'm just too superstitious.
You also play Victor in 'Jack Ryan'. How has it been working with John Krasinski and the rest of the cast?
My story was a bit separate from John's but he was lovely when we did chat. Carlton Cruse, Graham Roland, and Patricia Riggen but together a fantastic group of people and were so committed to telling that in an exciting way. Plus, shooting in Montreal and Morocco was such a thrilling thing.
You play a drone pilot; at this point, is it safe to say you have a bit of a love affair with war stories?
[Laughs] You could say that. I mean it is many little boy's dreams to play soldiers. We did that as kids in the woods of my neighborhood, Playing war. I think its just a coincidence that currently I am playing a lot of soldiers I never set out to play so many soldiers, but I think a large number of film roles for guys my age just so happen to be soldiers. Ten years ago I only played students and in ten years from now I'll probably be playing mostly doctors or lawyers. I guess that's just how this business goes.
What's one thing you've learned in your career this year that you would share with up and coming actors?
I always tell young actors to work hard, Read as much as you can and watch as many great films and theater. A smart and well rounded actor is a valuable thing.
Is there one misconception you think people may have of you or actors in general?
I think people tend to think of actors as almost alien, unapproachable, aloof, selfish. But, I have found most (even the biggest of names) to be kind, real, and extremely generous. Actors for the most part are pretty normal folks.
What's your favourite horror film of all time?
'Rosemary's Baby'. B-Film: 'Killer Klowns from Outter Space'.
What's one series that's premiering soon that you can't wait to see and why?
I just saw the first episode of 'The Romanoffs' and now I am hooked. I need to see the rest.
PHOTOGRAPHY: JAMES LEE WALL
INTERVIEW: JAIMEE JAKOBCZAK
Send a Letter to the Editor about this Article
—
MORE INTERVIEWS:
Interview: Liam Gallagher on his new album 'As You Were'
Interview: Jess Glynne – The Return Of A Chart-Topping Powerhouse
Interview: Tom Odell – The Songwriter Finding Home Again
Interview: X Ambassadors are blurring genre lines
Interview: Nothing But Thieves talk about Korean Fans & Touring
Interview: Blossoms on directing their music videos and their new album
Interview: Gary Numan talks Concept Albums, Religion & Global Warming
Interview: The Hunna – The Rock Band Fueled With Indie Energy