JOHNNY ORLANDO is a viral sensation. He has just released a new single titled 'Last Summer' – the follow up track to his Universal Music Canada's debut 'What If' with Mackenzie Ziegler. Johnny already five million Instagram followers and over three million YouTube subscribers, a Teen Choice and Kids Choice Award Nomination under this belt, this fifteen year-old is a force to be reckoned with.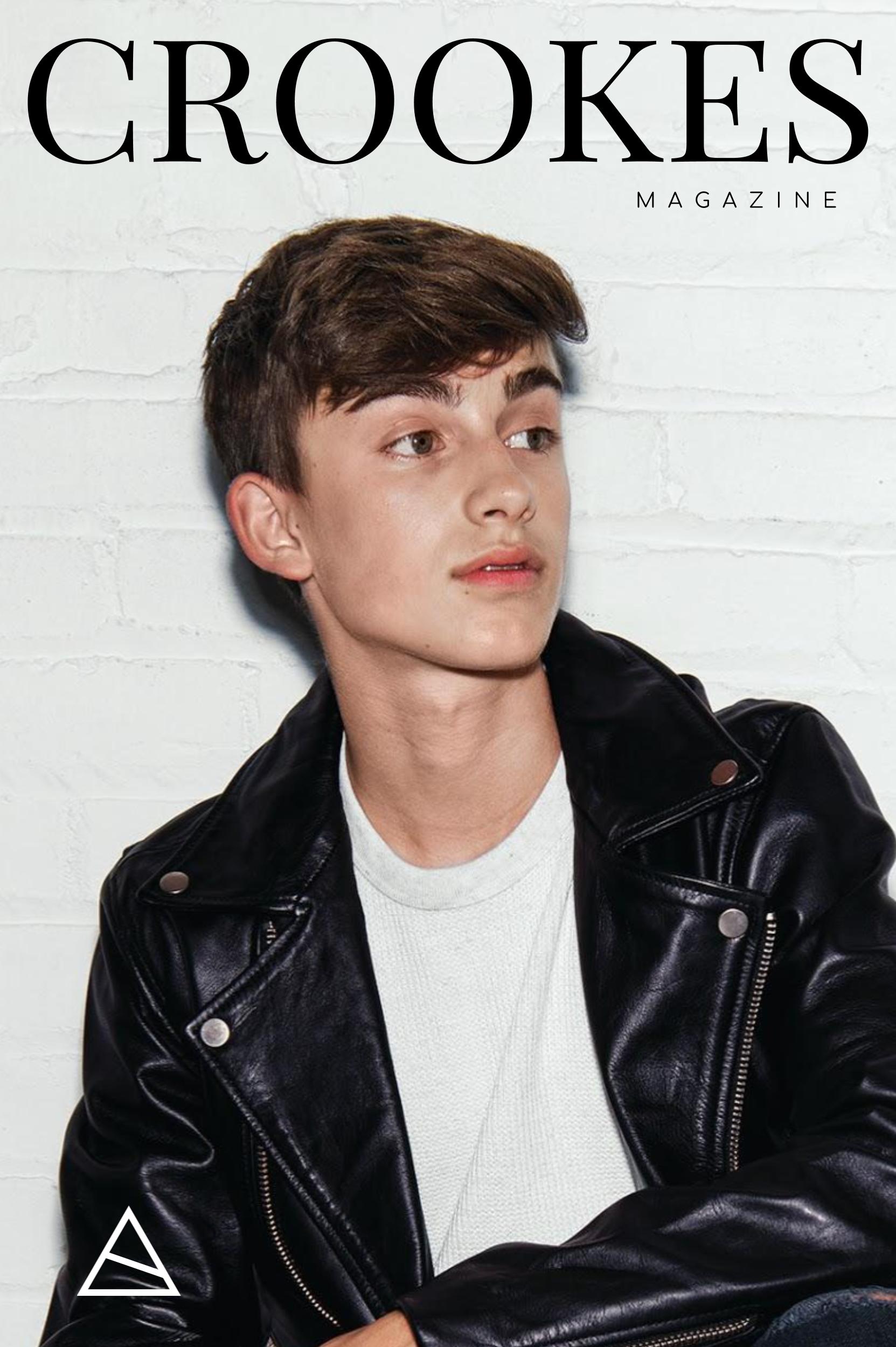 AC: Tell us about how you first started to gain attention with your music on YouTube. Does that feel like an eternity ago now?
JOHNNY ORLANDO: I first started out by posting covers just for fun and they started getting thousands of views so I kept making them! It's crazy that it has been almost seven years since then, it honestly feels like it was yesterday.
What was it like collaborating with Mackenzie Ziegler on your recent single 'What If'? Are there any plans to be working with Mackenzie again soon?
It's always a great time collaborating with Mackenzie because she's one of my closest friends. Making 'What If' was so much fun throughout the entire process, and we both love the song a lot. We don't have anything planned right now, I've mostly just been working on my EP for the last few months!
How much input do you have in the themes of your music videos? What's it like shooting them?
It's definitely a collaborative process, I usually go back and forth with the directors and my team during the brainstorming process just throwing out whatever ideas we have! Shooting a music video is very fun but definitely a lot of work, we usually shoot for about 14 hours!
Do you have any funny stories from the set of the 'What If' music video?
It's actually pretty fun that in the music video it looks like its just a nice summer day in the desert but in reality it was freezing cold and raining. It even started hailing at one point and Kenzie and I were in summer clothes, but you know it was still a good time.
How much can you tell us about your upcoming EP? Are there any surprises in store?
It's definitely a bit of a new sound for me, and I would say the songs are a bit more mature. I think my fans will definitely be surprised, in a good way though! I'm in love with all of the music I've made!
With your massive following on Instagram, do you ever get nervous about posting?
Not really, I honestly kind of forget that I'm posting to millions of people. I just post whatever I think is cool!
Are you splitting your time between Toronto and Los Angeles at the moment?
I've been spending most of my time in Toronto working on music, and doing a bit of writing in LA. I've also been travelling a lot doing shows which is super fun!
What has it been like touring across Europe recently?
It's been crazy! I'm still blown away every show by the amount of support in Europe. I never thought I would be able to sell out shows in these cities!
Who has been the most wild crowd to perform to?
I recently did a show in Budapest and the crowd was crazy! Singing every single word to every song. I have to say the hometown love in Toronto is pretty strong as well, it's always a great show!
If you could warm-up for another artist who would it be?
Probably Shawn Mendes or Justin Bieber. I look up to both of them a lot, it would be an honor!
What are your ambitions as a songwriter in the long run?
I just want to keep making music for as long as possible and hopefully be one of the biggest artists in the world. A big dream of mine is to sell out an arena tour, hopefully in the near future!
QUICK QUESTIONS WITH JOHNNY ORLANDO
What's the strangest food combination you've ever had?
When I was in Monaco I tried prosciutto and melon which I thought was pretty strange but it was actually really good!
Everyone has a cool app idea, what's yours?
An app that lets you share battery power with someone else, I need that!
What's on your music playlist at the moment?
Definitely Travis Scott's new album, I could listen to that all day!
Is there a sport you wish you could play?
I think it would be cool to be a professional soccer player, maybe thats my back up plan [laughs].
Do you have a philosophy?
The rules I go by are just to be hard working, positive and humble. Those three things will get you very far!
What's the last film you watched?
'Deadpool' on my flight over to Switzerland.
If you had one superpower, what would it be?
To teleport so that I can spend less time on planes!
What's the last photograph you took?
I just finished a meet and greet in Poland actually!
Is there thing in particular that you're really excited about for the future?
I'm just excited to finally get this music out to the world. I can't wait to see what the future holds.
JOHNNY ORLANDO'S PLAYLIST
INTERVIEW: ADAM CROOKES
Send a Letter to the Editor about this Article
—
MORE INTERVIEWS:
Interview: Mark Gatiss – The Prolific Character Reinventor
Interview: Tom Odell – The Songwriter Finding Home Again
Interview: Alex Lawther & Jessica Barden are teen-misfits in 'The End Of The F***ing World' on Netflix
Interview: The Magnetism of Billy Magnussen – 'Black Mirror' & 'Game Night'
Interview: Wallis Day has landed on 'Krypton'
Interview: Ray Panthaki on 'Marcella' Season 2 & being a BAFTA Breathrough Brit
Interview: Blossoms on directing their music videos and their new album
Interview: Hayley Law is taking over your screens on 'Riverdale' & 'Altered Carbon'
Interview: Violett Beane plays Truth Or Dare and shares her App Idea
Interview: Ralph Ineson on the freedoms of motion capture and his role in 'Ready Player One'
Interview: Tommy Bastow on his role in ABC's 'The Crossing'
Interview: Jack Maynard on moving forward & balancing YouTube, TV & Touring
Interview: Disney's Meg Donnelly talks 'Zombies' & 'American Housewife'