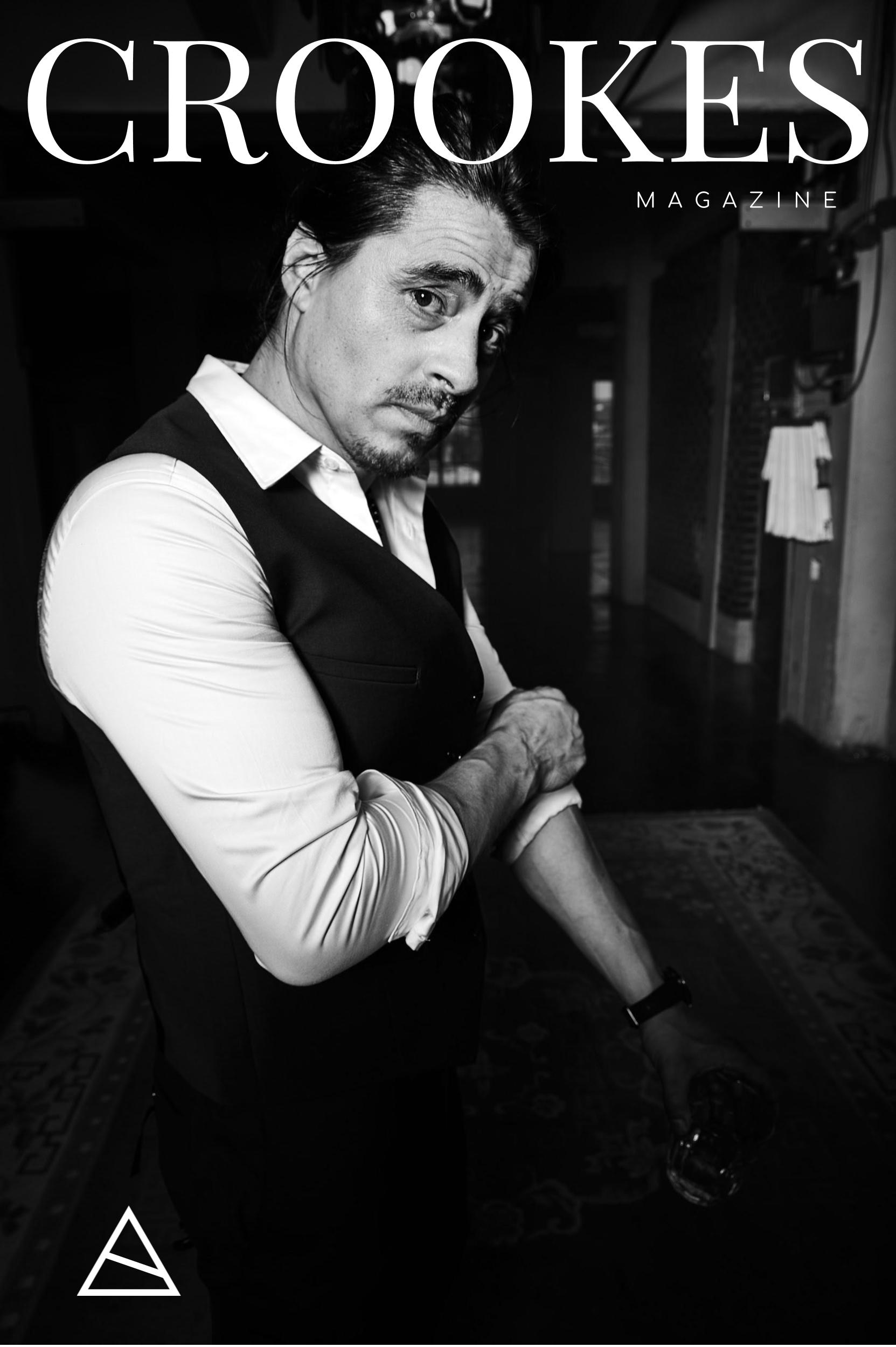 ANTONIO JARAMILLO didn't know he wanted to be an actor, but now after more than a decade in Hollywood – he has guest starred in some of the most popular shows on television from 'The Mentalist' to 'Arrested Development' to 'Outlaw'.
The Mexican-born actor is currently starring in the 'Sons Of Anarchy' spin-off 'Mayans MC' on FX Network, a two-wheel tale set only a few years after the events of the original series. Antonio is part of an ensemble that includes acting giants like Edward James Olmos. 
AC: When did you realize that you wanted to become an actor?
ANTONIO: Honestly, I never thought that I would become an actor; but I did! And I am so grateful for it because it has given me a sense of self, a profession, and a wonderful life! Art found me and it saved me. When I stumbled upon the great plays of Anton Chekhov, Arthur Miller, Tennessee Williams, Clifford Odets, David Mamet and so many others; I was hooked!
You've guest starred in some of the biggest shows on television, what has it been like to finally land a leading role?
Well, I am extremely happy to be a part of the cast of FX's 'Sons Of Anarchy' spin-off show 'Mayans MC'! Not sure I would describe the role as a lead because the show is an ensemble type of show with a bunch of great actors but I do hope that Michael 'Riz' Ariza becomes one of the fan favorites!
Tell us about 'Mayans MC', how does it differ from 'Sons Of Anarchy'?
All of you fans of 'Sons Of Anarchy' know exactly what to expect from Kurt Sutter! Well, expect that and then multiply it by one-hundred and then add some fresh jalapeños on top of that and that is what 'Mayans MC' will be sexy, cool and badass!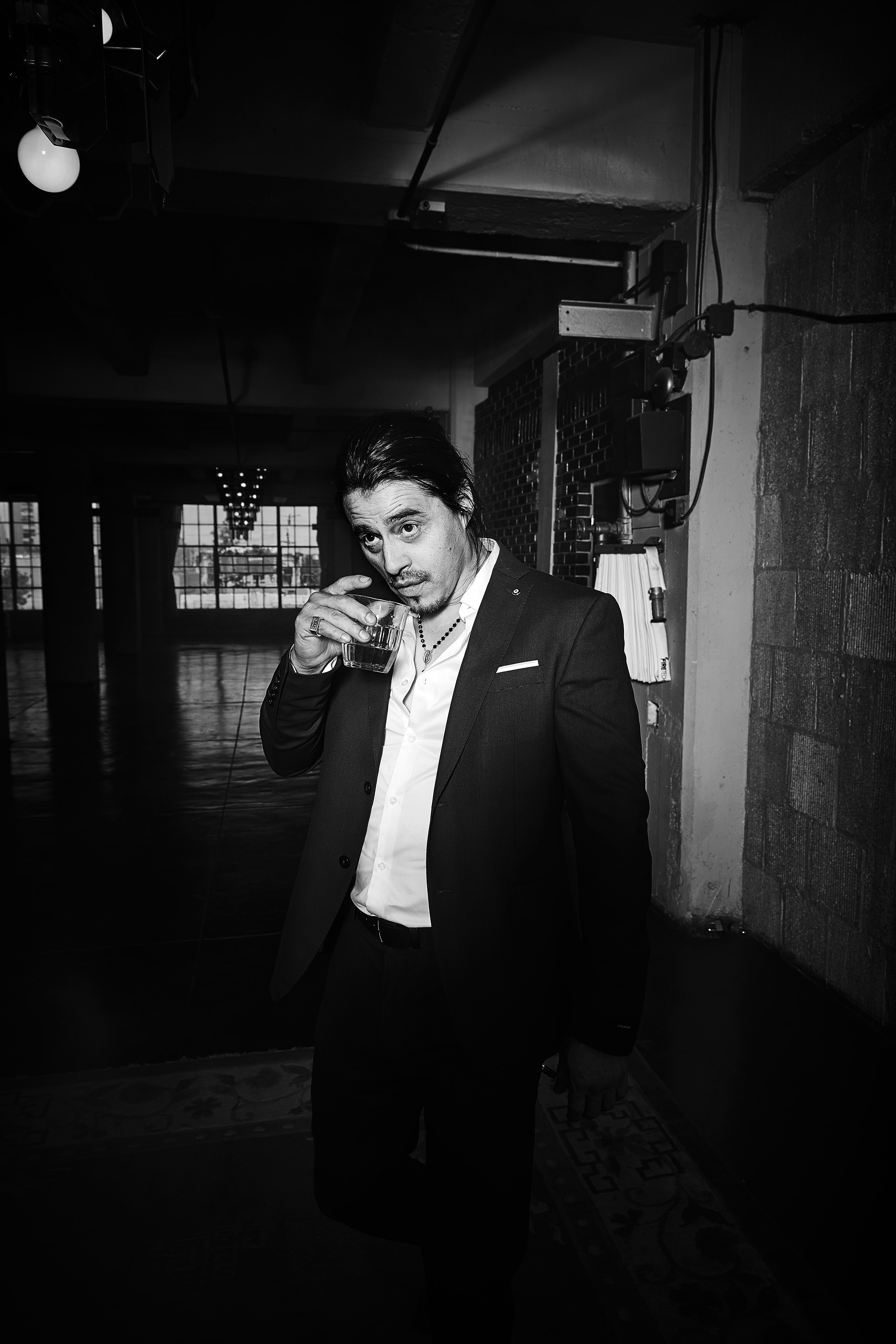 How does your character 'Riz' fit into the story?
Michael "Riz" Ariza is the secretary in the club which means he keeps an eye on all the green that comes in and oversees all the green that goes out and tracks whatever is spent on covering expenses and the costs of running our biz!
Do you own a motorcycle yourself?
I don't personally have one right now but I am seriously considering getting one. Although, I'm not sure how often I would get to ride it because I have to go get my baby girl from school three days out of the week. So it's much easier to jump in my jeep! But man, I do enjoy riding my Harley on set!
If you did, how would it be customized?
I love the Street King which is the same type of bike my character rides on the show or the new Fat Bob is pretty hot too.
Do you have any funny stories from on-set?
There are so many funny stories! I think we have too much fun on set. They have to constantly tell us to shut up and focus or as Kurt likes to say "don't fuck it up".
Is it true that you train wild animals?
I do train wild animals at home! I also have these huge stuffed animals – a white polar bear and a lion and I like to get them to do tricks but they never do. But I do keep them pretty quiet!
You've been working in Hollywood for almost fifteen years now, what's the best piece of advice you've been given?
I don't recall any particular advice that I have been given, but I work in the theatre a lot and I enjoy watching my peers do their thing! Especially the older, seasoned actors. You can learn so much if you truly observe and keep your mouth shut. Although, I do love the Winston Churchill quote – "if you are going through hell, keep going".
PHOTOGRAPHY: STORM SANTOS
INTERVIEW: ADAM CROOKES
STYLING: CASSY MEIER (Some pieces also provided by V22LA)
GROOMING: EMILY ZEMPEL
LOCATION: V22LA
Send a Letter to the Editor about this Article
—
MORE INTERVIEWS:
Interview: Mark Gatiss – The Prolific Character Reinventor
Interview: Tom Odell – The Songwriter Finding Home Again
Interview: Alex Lawther & Jessica Barden are teen-misfits in 'The End Of The F***ing World' on Netflix
Interview: The Magnetism of Billy Magnussen – 'Black Mirror' & 'Game Night'
Interview: Wallis Day has landed on 'Krypton'
Interview: Ray Panthaki on 'Marcella' Season 2 & being a BAFTA Breathrough Brit
Interview: Blossoms on directing their music videos and their new album
Interview: Hayley Law is taking over your screens on 'Riverdale' & 'Altered Carbon'
Interview: Violett Beane plays Truth Or Dare and shares her App Idea
Interview: Ralph Ineson on the freedoms of motion capture and his role in 'Ready Player One'
Interview: Tommy Bastow on his role in ABC's 'The Crossing'
Interview: Jack Maynard on moving forward & balancing YouTube, TV & Touring
Interview: Disney's Meg Donnelly talks 'Zombies' & 'American Housewife'