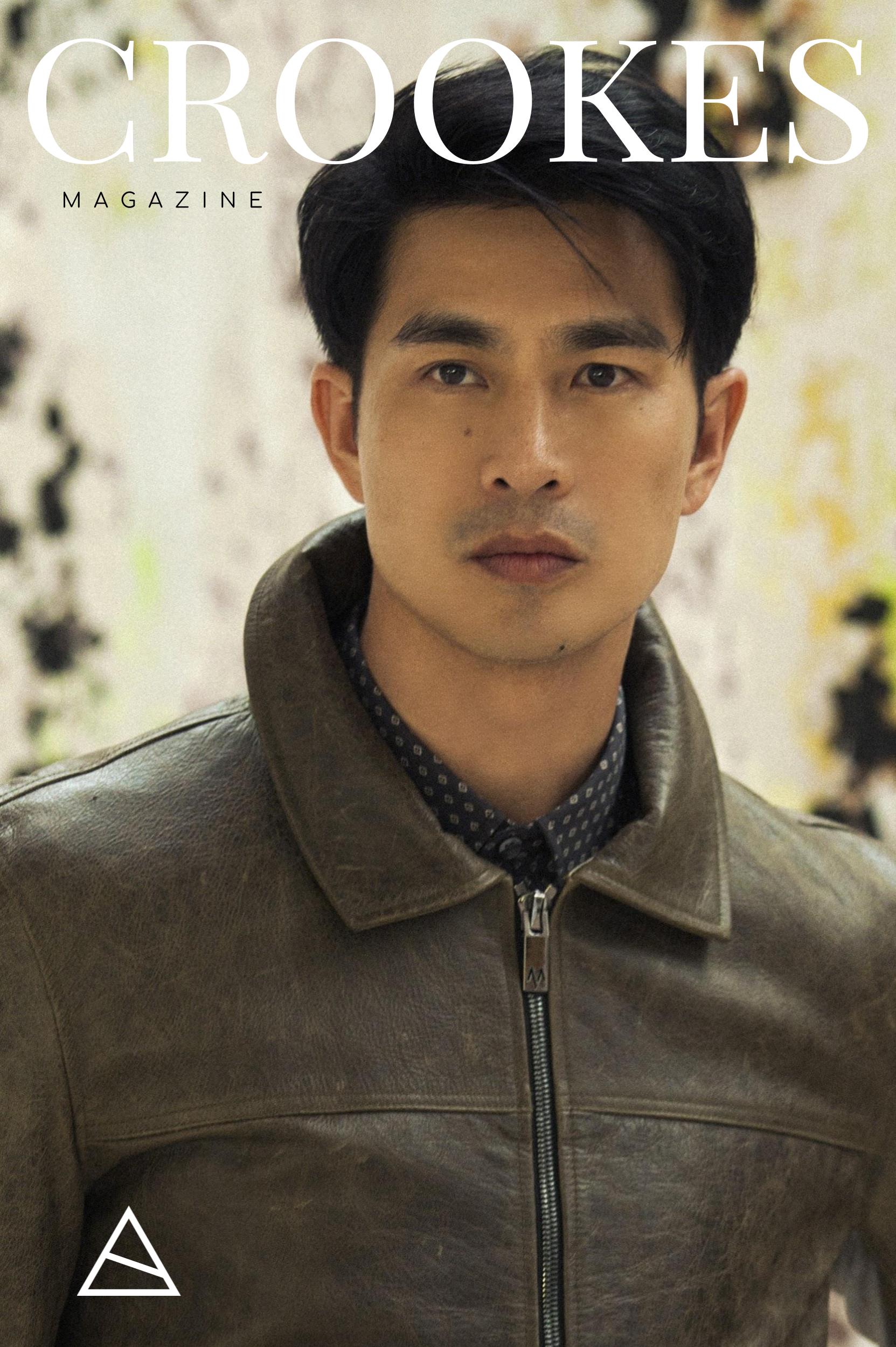 PIERRE PNG is currently part of the buzz around 'Crazy Rich Asians' – a groundbreaking romantic comedy which features a majority Asian cast, the first of it's kind for decades from a Hollywood studio.
After starring in multiple Chinese-language productions for almost two decades, this is Pierre's Hollywood feature film debut.
AC: Tell us about Singapore, what are some of the big cultural differences between Singapore and America?
PIERRE: Today I'd say Singapore and the US are more alike than different because we're such a melting pot of races especially in the big cities. I suppose the most obvious cultural differences between the two would be that Singapore is predominantly an Asian society, so Asians traditions and beliefs are still kept alive by generations.
Are there any misconceptions you think people might have about Singapore?
That we're all Crazy Rich?! [laughs]
What makes Singapore a great place to make a film like 'Crazy Rich Asians'?
We're a relatively young country, our infrastructure and architecture is constantly changing and updated. The island is kept very clean and safe, and there's so much to do during the day and night.
How does your character fit into the story?
I play the role of Michael Teo. He is married to the stunningly beautiful Astrid Leong. I represent the average Singaporean that was born and raised in Singapore. Their marriage is put to the test when Astrid suspects Michael on cheating on her. Everyone wants to know what happened to that perfect dream girl who married that man that is out of her family's circle.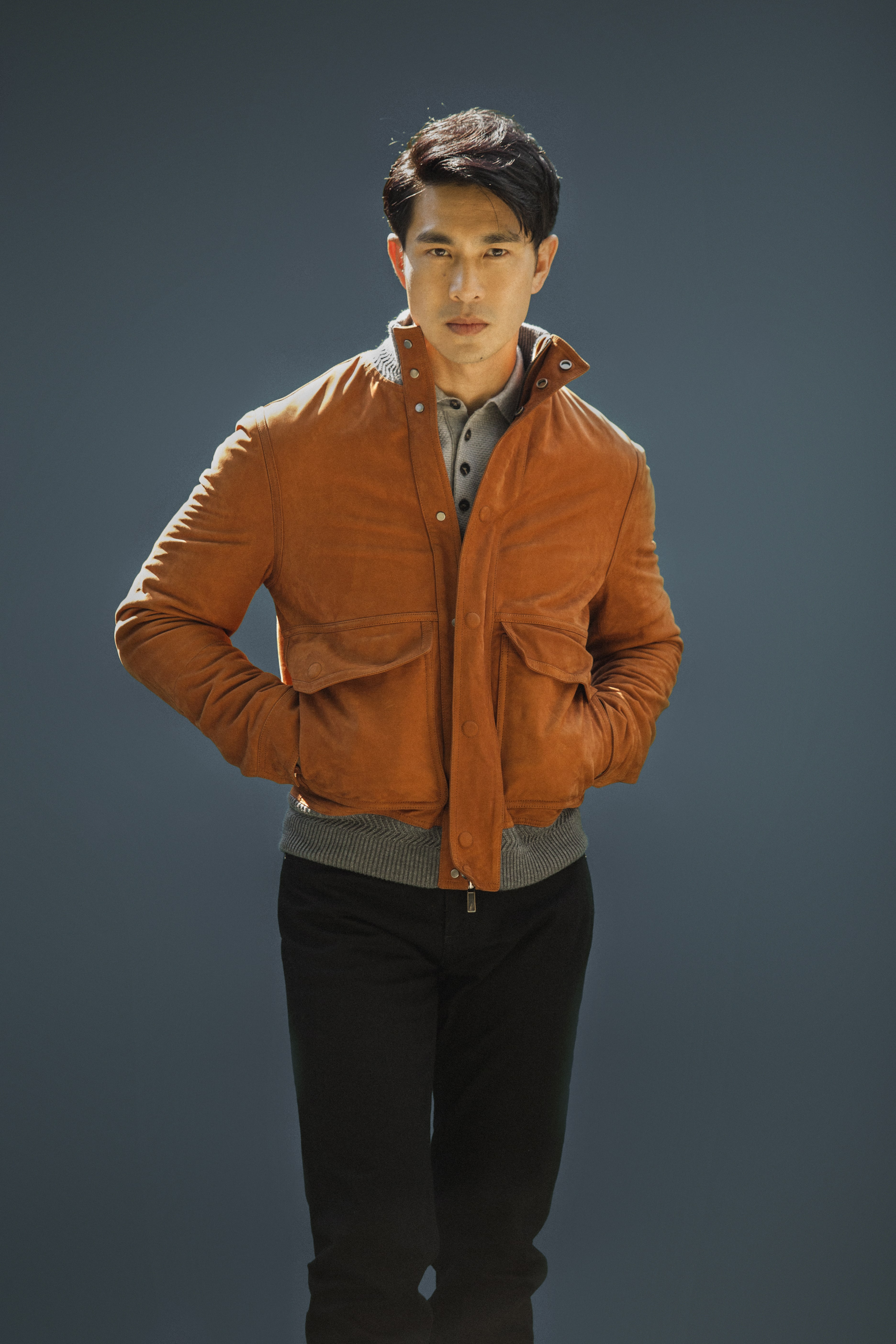 Who in the cast did you particularly enjoy working with?
I didn't have much scenes with anyone else except Gemma. But we all got along really well whenever we had off-set.
What do you think needs to be done to push diversity forward in Hollywood films?
I think everything that needs to be done is already happening with the making of 'Crazy Rich Asians'. I'd be patient and hope people will love the movie as much as we enjoyed making it for them.
And from what I understand, the topic of sexism & race representation continues to be a hotly debated topic in Hollywood. In my opinion all it takes is a decision from the top down – studio execs need to realize that minorities ought to be represented and respected. The fact that we're still talking about this topic obviously means that so much more needs to be done and I know that 'Crazy Rich Asians' is one of the shows where Asians will finally feel that they're indeed being represented!
QUICK QUESTIONS WITH PIERRE PNG
What's the strangest food combination you've ever had?
A worm happily buried in the husk of the king of fruits – the durian. They both tasted really good!
Everyone has a cool app idea, what's yours?
An app that allows me to better manage my time and resources. I suck at multi-tasking!
What's on your music playlist at the moment?
Some sick R&B tunes that go as far back as Tupac and Snoop Dog that I work out to.
Is there a sport you wish you could play?
Right now I'd love to pick up gymnastics.
Do you have a philosophy?
It's not the years in a life but the life in the years.
What's the last film you watched?
Disney Pixar's 'Incredibles 2'
If you had one superpower, what would it be?
The ability to heal.
What's the last photograph you took?
A selfie of myself seated onboard Singapore Airlines Business Class that says I'm a proud Singaporean just after the L.A. Premiere of 'Crazy Rich Asians' – momentous!
The last photo taken of me was with my actor friends at the Singapore Premiere of 'Crazy Rich Asians'. It was great to share this moment with them, especially since they were all so supportive and happy for me.
Is there a thing in particular that you're really excited about for the future?
Yup. I hope the next two installments of 'Crazy Rich Asians' – Rich China Girlfriend & Rich People Problems – makes it onto the big screen!
'Crazy Rich Asians' is in cinemas now
PHOTOGRAPHER: MICHAEL BLANK
INTERVIEW: ADAM CROOKES
GROOMER: CRYSTAL TRAN for Exclusive Artists using Hanz De Fuko
STYLIST: TAYO FAJEMISIN
Send a Letter to the Editor about this Article
—
MORE INTERVIEWS:
Interview: Mark Gatiss – The Prolific Character Reinventor
Interview: Tom Odell – The Songwriter Finding Home Again
Interview: Alex Lawther & Jessica Barden are teen-misfits in 'The End Of The F***ing World' on Netflix
Interview: The Magnetism of Billy Magnussen – 'Black Mirror' & 'Game Night'
Interview: Wallis Day has landed on 'Krypton'
Interview: Ray Panthaki on 'Marcella' Season 2 & being a BAFTA Breathrough Brit
Interview: Blossoms on directing their music videos and their new album
Interview: Hayley Law is taking over your screens on 'Riverdale' & 'Altered Carbon'
Interview: Violett Beane plays Truth Or Dare and shares her App Idea
Interview: Ralph Ineson on the freedoms of motion capture and his role in 'Ready Player One'
Interview: Tommy Bastow on his role in ABC's 'The Crossing'
Interview: Jack Maynard on moving forward & balancing YouTube, TV & Touring
Interview: Disney's Meg Donnelly talks 'Zombies' & 'American Housewife'