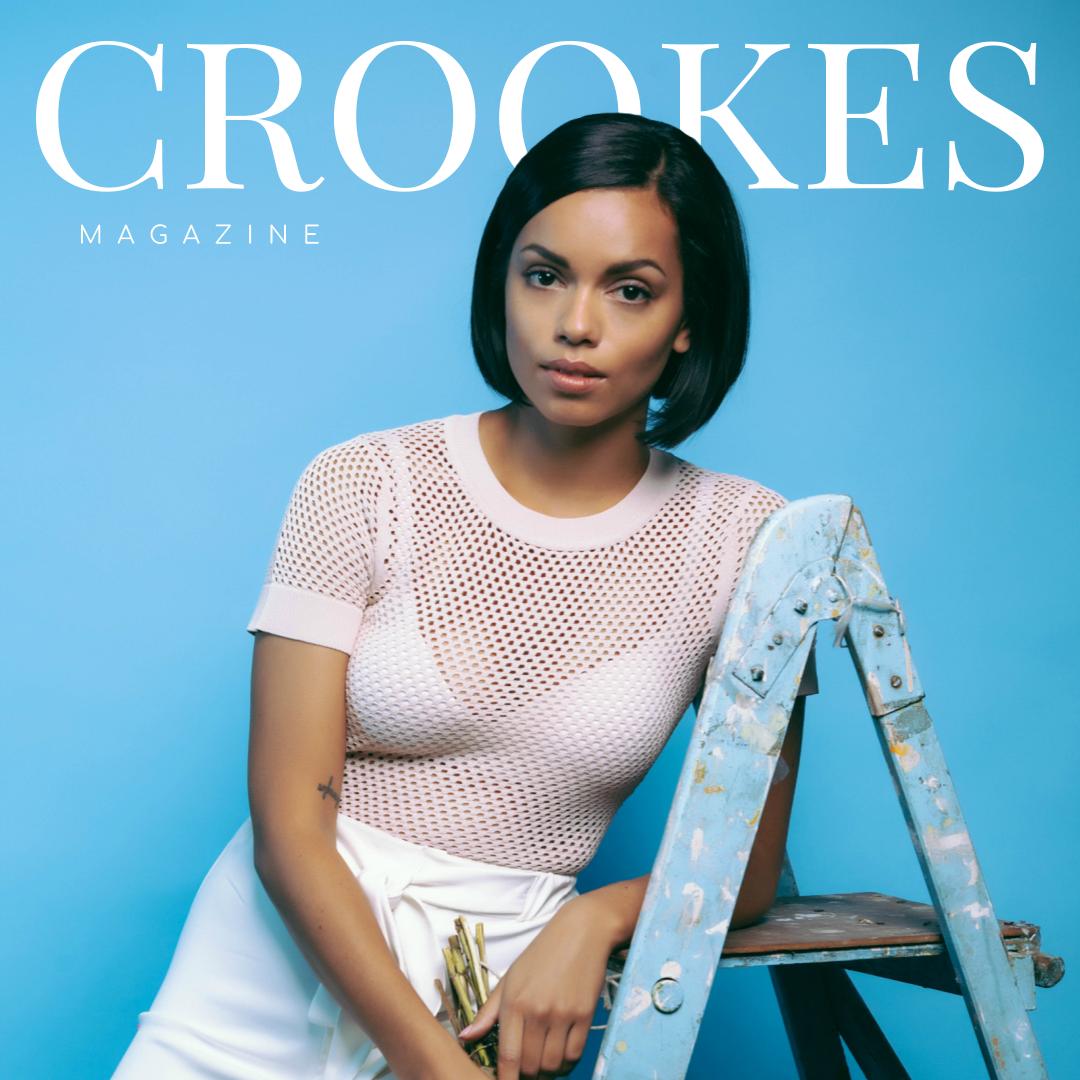 GEORGINA CAMPBELL is consistently landing back-to-back roles in hard-hitting television. From 'Broadchurch' and 'One Of Us' to the upcoming 'Black Mirror' and 'Krypton', Campbell has been tackling the parts of complex catalysts, offering a forcible presence in scenes, whilst pushing the story forward. This all comes after her triumph at the BAFTAs in 2015 – where Campbell won Best Actress for her leading role in 'Murdered By My Boyfriend'. Netflix's 'Black Mirror's has huge international appeal and recent Emmy appreciation, meaning that Georgina's upcoming episode – in which she plays the lead role – is about to reach a global audience.
With success at the beginning of Campbell's career, I was intrigued to know what kind of affect this has had on her work since.
AC: Has your BAFTA win a few years ago made you more confident as an actor?
GEORGINA: I think it has had two effects, one is definitely confidence and a feeling of acceptance from the industry. On the other hand I'd say it sometimes makes me feel nervous as I feel like I've set myself very high expectations. I'm a lot more critical of my work now which is a positive as well as sometimes maybe a bit of a negative.
'Black Mirror' originally aired on Channel 4, with each standalone episode exploring a different take on techno-paranoia in the modern world. Now on Netflix, the anthology show has garnered an international audience along with a cult following. Coming into a show that already has a heavy level of prominence, I was keen to know how much Georgina knew about 'Black Mirror' when signing on.
AC: How much of 'Black Mirror' had you seen before being a part in 'Hang The DJ'? What was your favourite episode?
GEORGINA: I had seen every single episode since day one of its release on Channel 4. I'm a huge Charlie Brooker fan, I think he's absolutely hilarious and has such a brilliant mind on him. I really loved "Be Right Back" I thought it was such a very truthful portrayal of grief, I think Domhnall Gleeson and Hayley Atwell are vastly talented actors. To be honest it's hard to actually pick a favourite, all the episodes are so fantastic in their own right.
In this episode, Georgina plays a user of an advanced dating system, that maps out a series of relationships for her character in advance.
AC: Each episode has its own tone with some being darker than others, how would you describe the tone of the episode that you're starring in?
GEORGINA: The tone of our episode is a little lighter, a moment of relief I think within the series. It's definitely humorous and has real heart, I'm so excited to see it and see what the audience response is to it!
"It's quite fulfilling sometimes to tell a self-contained story in just an hour or so."
"That episode is gorgeous" Georgina says. "It's so filmic and epic. As the first episode of the Netflix 'Black Mirror' series, you can see how the series has developed into a much bigger beast. Joe Wright really put his stamp onto that episode which I think is fantastic, you now identify the episodes as films with their own genre and directing style."
The mind behind 'Black Mirror' is Charlie Brooker – who won an Emmy early this year for his work on the show. I was wondering how much input Campbell had on crafting the character with Brooker.
"Oh my goodness I would love to say I had a big part in crafting the character but no it's all Charlie. He really does create the world and the characters within it with so much detail."
With her impressive range of performances – from playing a cop in 'Broadchurch' to a domestic abuse victim in 'Murdered By My Boyfriend' – Campbell said she "knew the [Black Mirror] character instinctively".
"What was interesting was that when I auditioned for Amy I really felt like I knew the character instinctively, she felt like a part of me which sounds very clichéd. But it really did feel like it was kismet when I got the role."
Georgina stars alongside Joe Cole in 'Black Mirror', who she had to do a screen test with before joining the project.
"I had chemistry tests with quite a few brilliant British male actors but when Joe Cole and I did our test together it all just really fell into place. Then Joe and I were able to take these characters and play with them on set, discovering what worked with the help of the phenomenal director Tim Van Patten. Charlie Brooker was often on set which was great to have, he's such a giving and lovely person to be around. It was a real joy to work on."
'Black Mirror' is not the only anthology show that you'll be able to see Georgina in as we head into 2018. Whilst Netflix is streaming 'Black Mirror', Amazon will be streaming 'Philip K. Dick's Electric Dreams' – featuring a range of futuristic standalone stories, one of which features Campbell.
Georgina Campbell co-stars alongside Jack Reynor and Benedict Wong in an episode titled 'The Impossible Planet', which was inspired by a story from acclaimed sci-fi author Philip K. Dick and executive produced by Bryan Cranston ('Breaking Bad').
"It's great to drop into an anthology series and work on a stand alone episode, it's not as mammoth as doing an entire series. It's the type of work which is fantastic to step into whilst you're trying to juggle other filming commitments. Also it's quite fulfilling sometimes to tell a self-contained story in just an hour or so."
AC: Who are you really keen to work with in the near future?
GEORGINA: I'm all about Annette Bening at the moment, I think she is a magnificent actress I would love to just be able to follow her around on set and watch her work. I really enjoyed Trey Edward Shults film "It Comes at Night", that was one of my favourite films from 2017, he would be a fantastic director to work with. I'm very keen to do a horror film. Ava DuVernay is doing really incredible work producing, directing and writing so she would be a brilliant woman to work with.
AC: What TV Show would you love to join?
GEORGINA: Buffy the Vampire Slayer. Hands down.
You've spoke in the past that you wanted to be an air hostess before becoming an actor. Is being offered a role playing an air hostess on your wishlist?
GEORGINA: This was wildly exaggerated! I wanted to be an air hostess when I was about five years old. But yeah sure if it was an interesting role I'd happily play an air hostess!
QUICK QUESTIONS WITH GEORGINA CAMPBELL
Favourite Film?
Some Like it Hot
Favourite TV Show?
It's Always Sunny in Philadelphia
Favourite Song?
Falling – Tom Speight
Best Friend?
My Hamster
Favourite Quote?
"And now that you don't have to be perfect, you can be good." – John Steinbeck, East of Eden.
Favourite Word?
Sophrosyne
Last book you read?
"IT" – Stephen King
Advice to your younger self?
Be patient.
Black Mirror Season 4 begins streaming on Netflix globally from 29 December.
PHOTOGRAPHY: TOM LEISHMAN
INTERVIEW: ADAM CROOKES
HAIR & MAKEUP: SOPHIE CROSSLEY