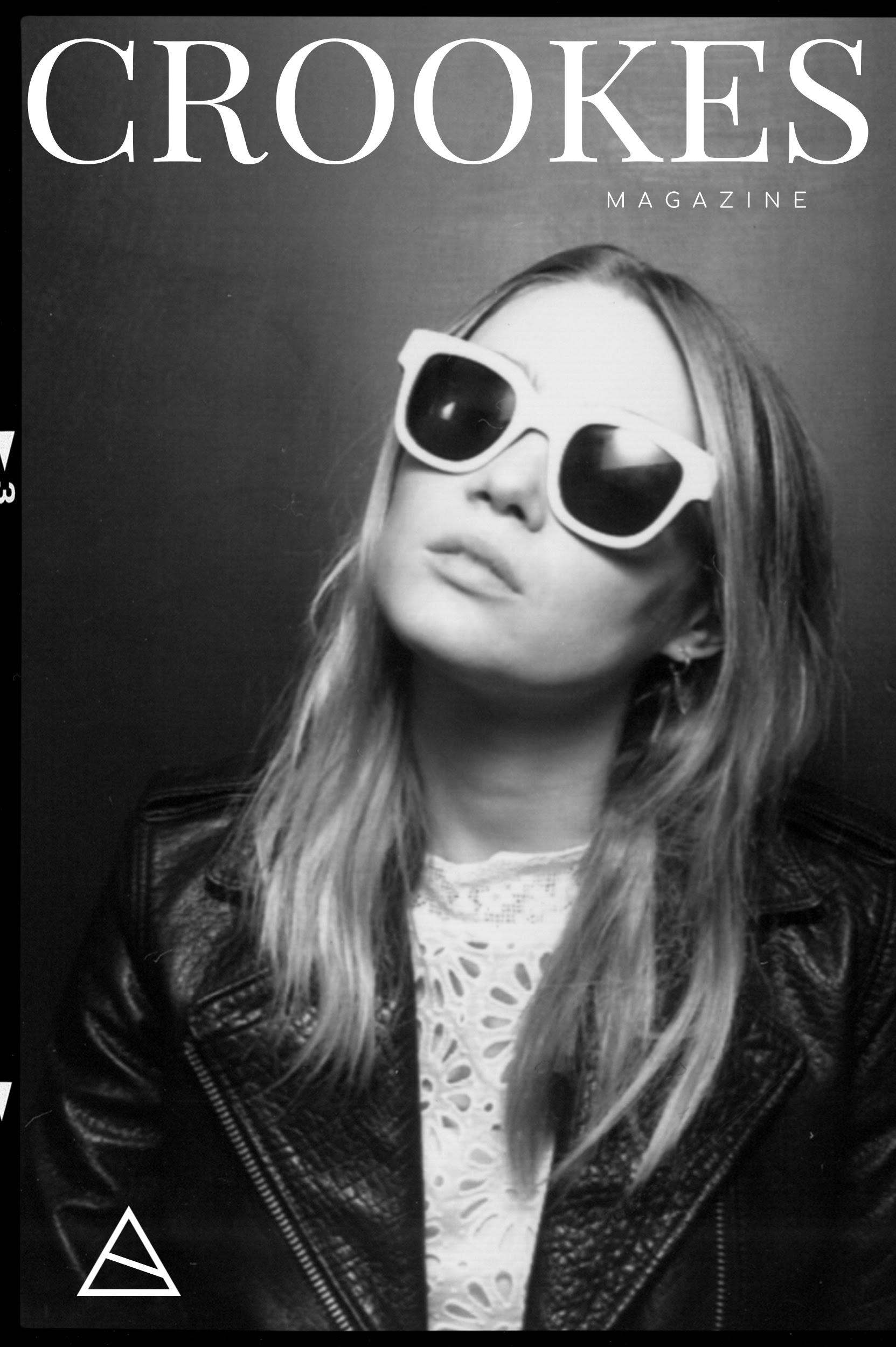 HARLEA is pushing against the current trends of rock'n'roll – carving out her own style with a fusion of contemporary and raw songwriting with an edge.
Birmingham born and London raised songwriter made quite the entrance last year with her debut tracks 'Miss Me' and 'You Don't Get It'. Now the passionate lyricist returns with her brand-new single 'Beautiful Mess' – a hook filled, future classic written with American super producers Rock Mafia.
We had a chat with Harlea about how she found her style and her songwriting process.
AC: You used to be a model, how did you manage to breakthrough with your music career? Was music always at the forefront of your mind?
HARLEA: I have always loved music and it has always been a part of who I am. I really enjoyed modelling but music was always my number one passion so I decided to focus on that completely a few years ago.
I feel like your guitar music goes beyond the current trends, was that a conscious decision?
It was. Everyone I spoke to always went on and on about how you don't get music like you use to these days, and you had to go back in time for the good stuff. That was all the music I was listening to, so I thought, why not make a modern day version!
How do you feel about the state of guitar music at the moment?
I think that there are some really great bands out there at the moment. Guitar music gets a bad rep and everyone thinks it's having a tough time, but there are brilliant bands and artists breaking through.
Who do you think is staying true to classic rock'n'roll?
I think there are many bands out there staying true. The Foo Fighters for instance!
Guitar music seems to be really popular in LA right now. What was it like working with American producers on your new material?
I love America and spend a lot of time in Los Angeles. It felt like a natural fit to work with Rock Mafia and they were really fun to work with. I have worked with a lot of British producers too though and there are some great talented people on both sides of the Atlantic.
When did you buy your first guitar?
I bought my first acoustic guitar about seven years ago and unfortunately learning how to play it didn't work out so well for me, so it's been hung up for now. Hopefully one day I will master it.
So, what about songwriting – how long does it take you to write a song?
It really depends on the day, who I am writing with, what's inspiring me that day etc. Sometimes I have ideas and they quickly turn into a song, and other times there's a lot of back and forth. My new single Beautiful Mess was written by Rock Mafia. When I first heard it, I knew I loved it, but we had to adapt it a bit until it felt perfect.
Who would you like to collaborate with in the near future?
I think that is hard one to answer. There are so many great talents out there that I would love to collaborate with but to pick a few to name just seems too hard!
INTERVIEW: ADAM CROOKES
Send a Letter to the Editor about this Article
—
MORE INTERVIEWS:
Interview: Mark Gatiss – The Prolific Character Reinventor
Interview: Tom Odell – The Songwriter Finding Home Again
Interview: Alex Lawther & Jessica Barden are teen-misfits in 'The End Of The F***ing World' on Netflix
Interview: The Magnetism of Billy Magnussen – 'Black Mirror' & 'Game Night'
Interview: Wallis Day has landed on 'Krypton'
Interview: Ray Panthaki on 'Marcella' Season 2 & being a BAFTA Breathrough Brit
Interview: Blossoms on directing their music videos and their new album
Interview: Hayley Law is taking over your screens on 'Riverdale' & 'Altered Carbon'
Interview: Violett Beane plays Truth Or Dare and shares her App Idea
Interview: Ralph Ineson on the freedoms of motion capture and his role in 'Ready Player One'
Interview: Tommy Bastow on his role in ABC's 'The Crossing'
Interview: Jack Maynard on moving forward & balancing YouTube, TV & Touring
Interview: Disney's Meg Donnelly talks 'Zombies' & 'American Housewife'