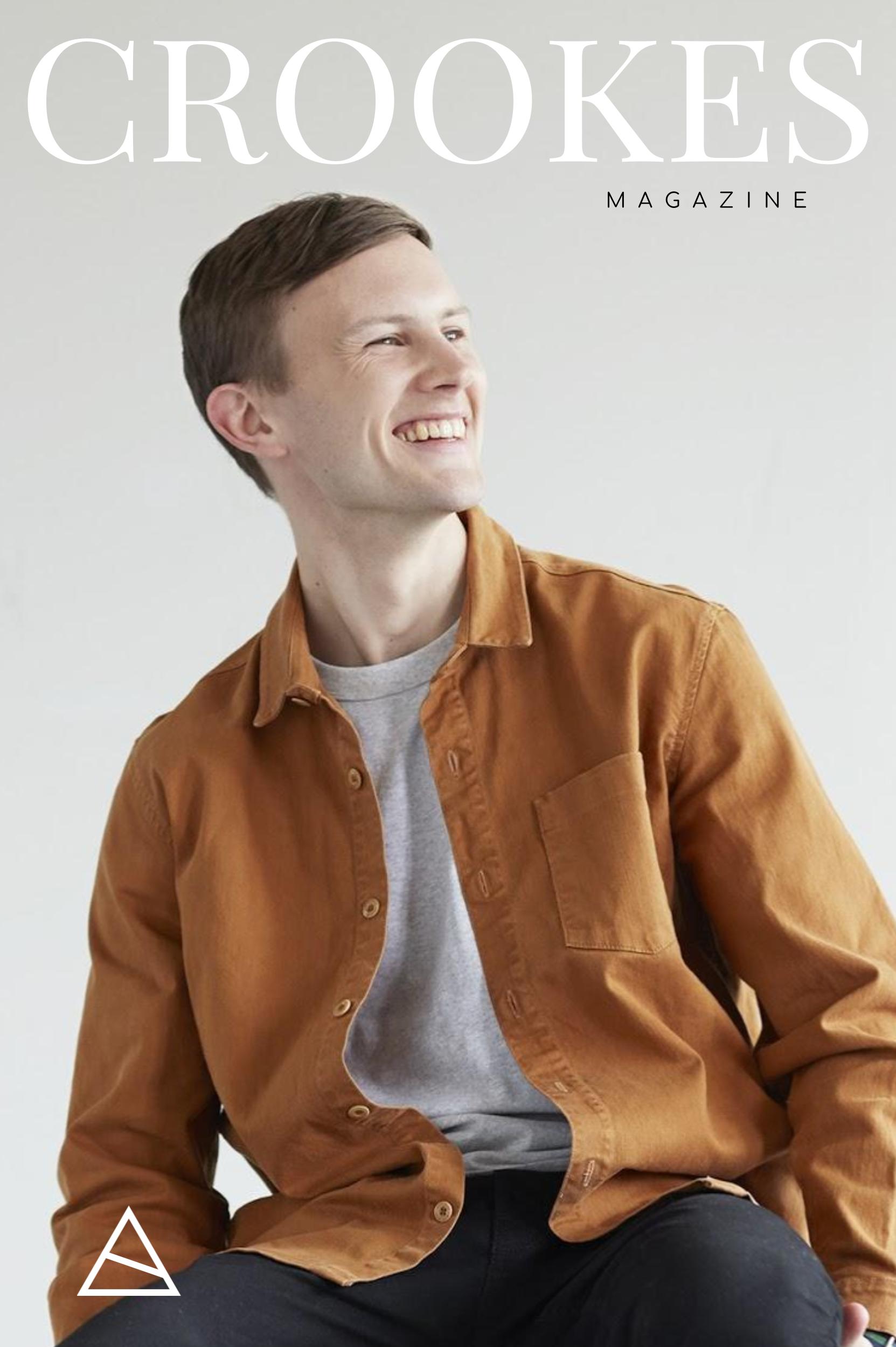 HUGH COLES has an incredibly exciting few months ahead of him.
The young actor who recently graduated from the London Academy of Music and Dramatic Art – is about to star in 'The Festival' – a hilarious new comedy flick from the creators of 'The Inbetweeners'.

It has also been announced that this Autumn, Hugh will star in the upcoming BBC comedy series, 'Defending The Guilty' opposite Will Sharpe.
We had a chat with Hugh about his upcoming comedy projects, as he recalls some funny stories from on-set.
AC: You've only recently graduated from LAMDA – how long had you been studying there for?
HUGH: I finished LAMDA in July last year, I was on the two year post-grad course which I joined straight from the University of Leeds in 2015. So I'm brand new.
What does studying there look like?
If I told you what went on behind those closed doors on the Talgarth Road, I'd have to kill you. But what I can say is that there is a host of teachers and professionals in there who are absolutely on top of their game – there is simply no better drama school in the world. There, I said it. Don't '@' me.
From the things I've heard about 'The Festival', it sounds like it's going to be hilarious – how much can you say about it? Being made by the same people as 'The Inbetweeners' – can we expect a similar style of humour?
Yeah I think it's going to be great. Iain Morris and Joe Thomas are a brilliant team, as everyone saw with 'The Inbetweeners'. So to get the chance to work alongside them was a privilege. Also to walk onto set and see Claudia O'Doherty and Jermaine Clement was a bit crazy. These comedians who I've looked up to for ages – who I've seen at the Fringe and in 'Flight of the Conchords'. I was just like, "wow. I've got to really try to not be rubbish here…" 
I did walk onto set one day to see a props master pumping fake wee through a prosthetic rubber willy. "No no, it has to be more yellow", so that's all the spoilers I'm giving.
I think if it's close to being as funny to watch as it was to shoot – we'll be onto a winner. Also FYI – Hammed Animashaun is an absolute dreamboat. Learn that name. You'll need it.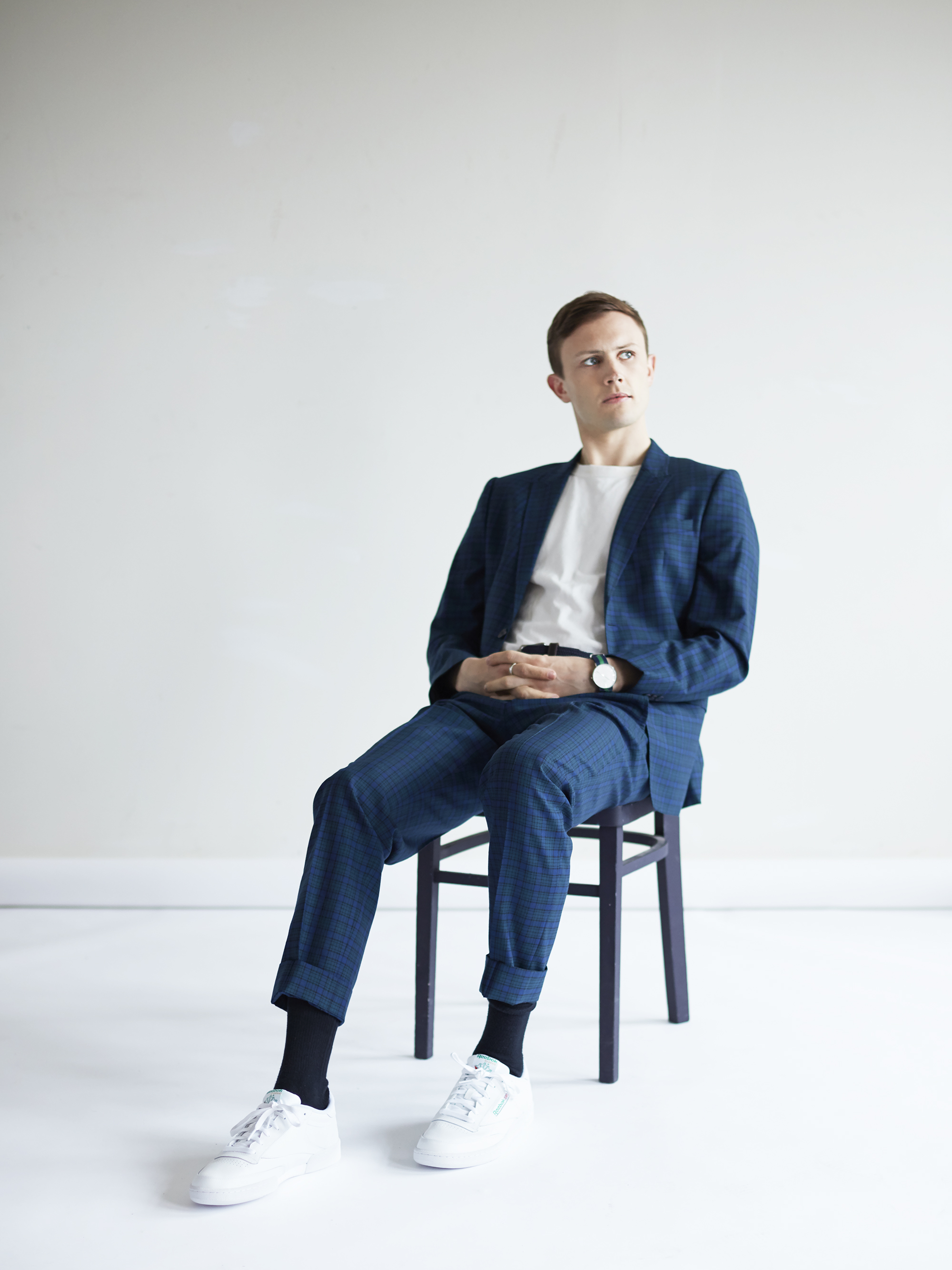 Can you recall any funny stories from your time on-set?
Filming at Camp Bestival was an experience. I don't think you realise it when you go to a festival – but there's this weird kind of twilight zone around 4-6pm when everything turns from: acoustic bands, kids, facepaint and fairground rides – to beers, house music, and bottled water.
So me and Lizzy Connolly (another drop-dead legend) were out filming in that – totally sober. And this guy strolls into shot with a crate of 24 Fosters cradled in one arm, and the 25th battered can in his right and starts swaying about and singing at the camera.
I tap him on the shoulder and say "look – sorry mate we're trying to film". And he turns around, takes one look at me in my wine red chinos and hunting jacket and yells "EY EYY POSH BOY!" and staggers off into the tents. I don't know if he knew what was going on, but I hope he's okay.
What's the worst joke you've ever heard?
The worst joke I've ever heard – is my Mum's favorite joke. How does an Eskimo build his house? Ig-loos it together!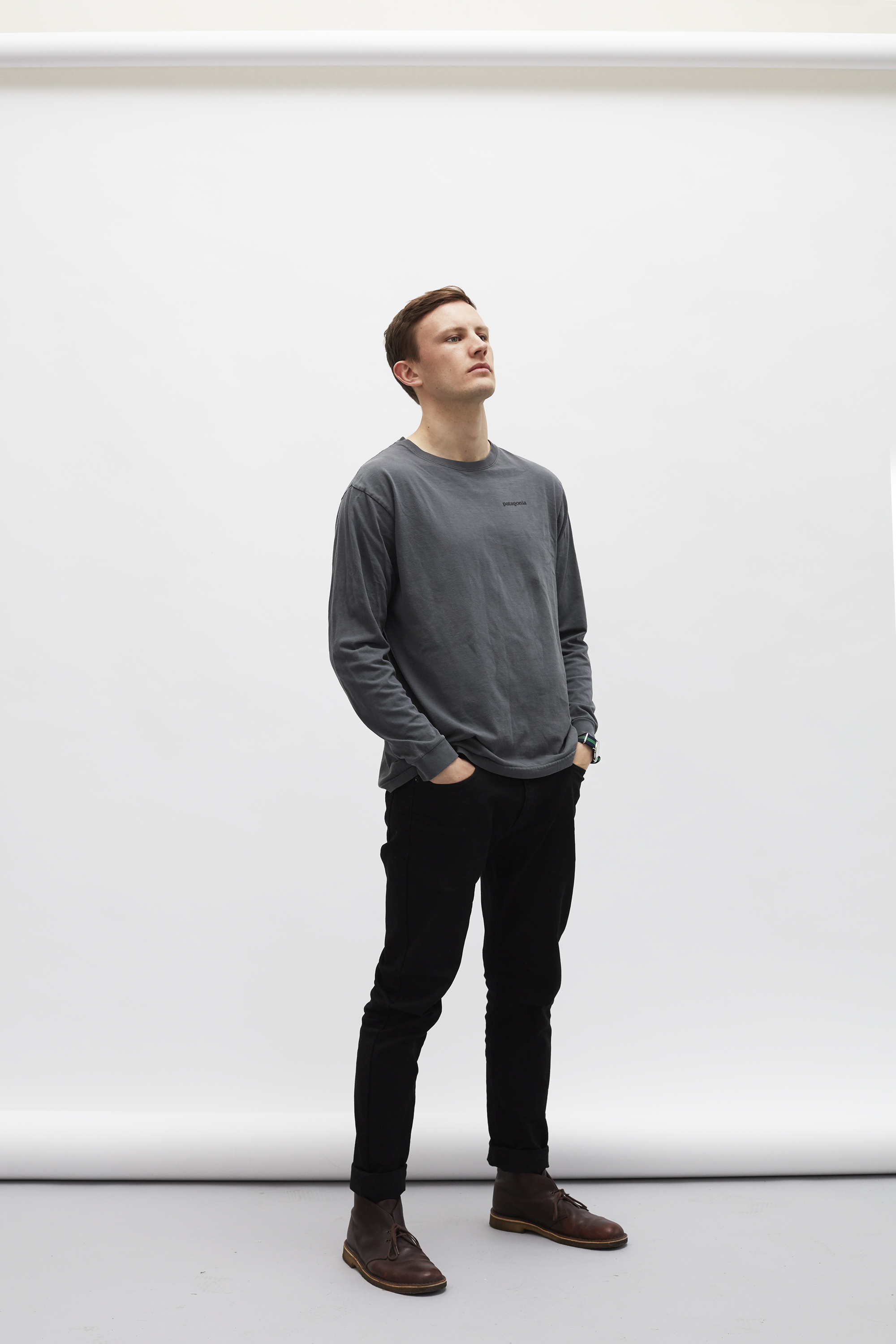 Later on in the year you'll begin filming for a very different comedy 'Defending The Guilty' – what have you learnt about the world of Barristers?
The world of the Barrister and the courts of law are totally alien to me, thank god. But looking into the training and the arduous process that you have to go through to become a Barrister in the first place is mad.
As a defendant you meet with your lawyer and discuss the finer points of your case i.e. did you put that cat in the wheelie-bin or not. Then maybe a day or two before your case is heard – you meet your assigned barrister who looks at your case notes and goes: "Great. Thanks very much". From then on your life is in their hands. This person you have only just met (and only knows about you from your case notes) will be fighting your corner in a court of law. And they aren't always saints when the doors to the Barristers chambers is closed.
Everyone seems to have an app idea at the moment – what would yours be?
I quite like playing Basketball in my spare time, but I'm terrible, like properly – Phillip Seymour Hoffman in 'Along Came Polly' – terrible. 
And usually – everyone else on the court is pretty good. They're like the guys in the center of your local ice rink who brought their own flashy skates and I'm clinging to the side in a pair of rentals. Anyway, it's always embarrassing to have them watch me miss again and again.
So I'd love an app that said where all the empty basketball courts were in London – so I could go on my own and miss the basket in peace.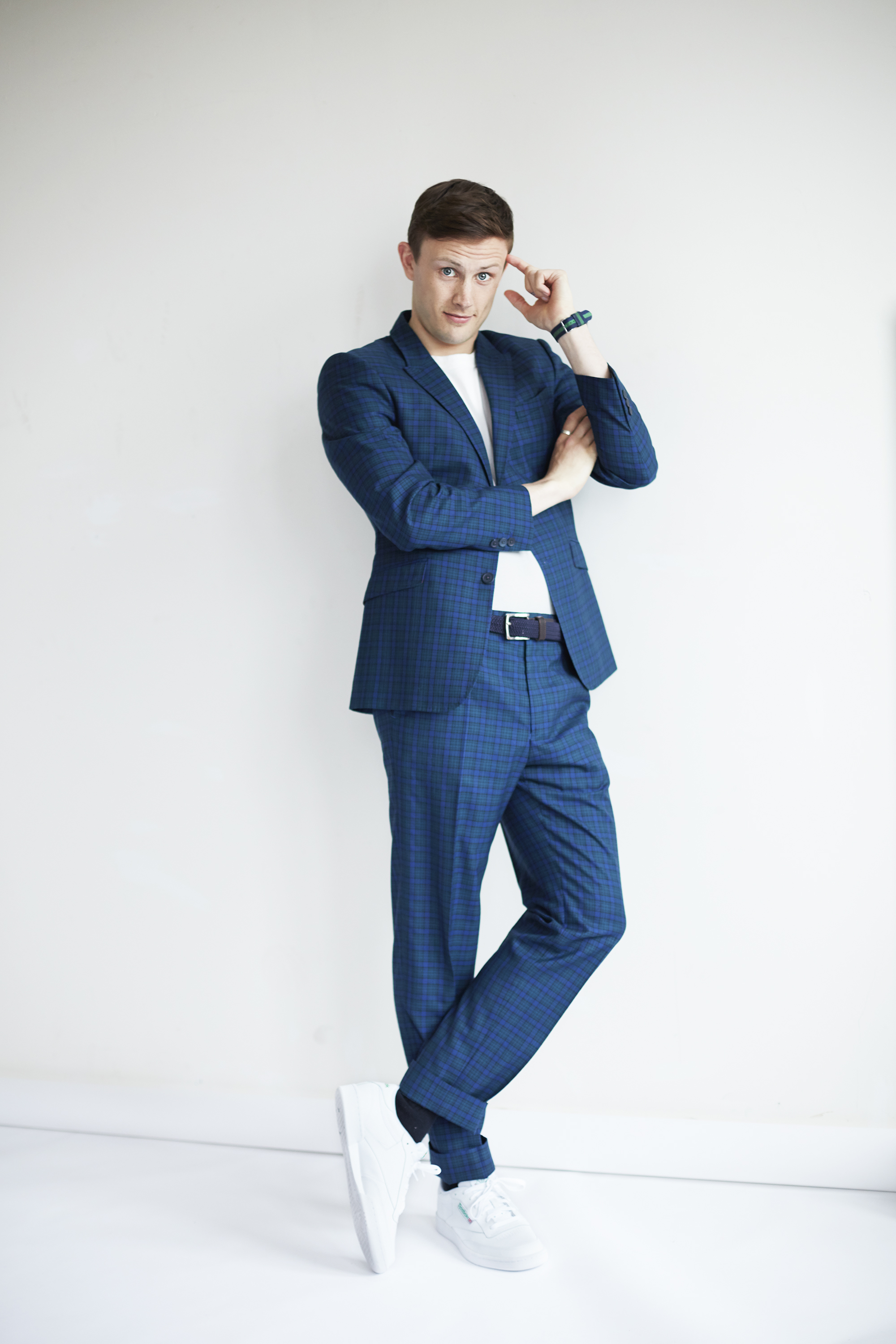 PHOTOGRAPHY: JAKE TURNEY
INTERVIEW: ADAM CROOKES
Send a Letter to the Editor about this Article
—
MORE INTERVIEWS:
Interview: Mark Gatiss – The Prolific Character Reinventor
Interview: Chosen Jacobs – The Actor Turning Heads in 'IT' & 'Castle Rock'
Interview: Miles Nazaire heads to Croatia with 'Made In Chelsea'
Interview: Tom Odell – The Songwriter Finding Home Again
Interview: Alex Lawther & Jessica Barden are teen-misfits in 'The End Of The F***ing World' on Netflix
Interview: The Magnetism of Billy Magnussen – 'Black Mirror' & 'Game Night'
Interview: Wallis Day has landed on 'Krypton'
Interview: Ray Panthaki on 'Marcella' Season 2 & being a BAFTA Breathrough Brit
Interview: Blossoms on directing their music videos and their new album
Interview: Hayley Law is taking over your screens on 'Riverdale' & 'Altered Carbon'
Interview: Violett Beane plays Truth Or Dare and shares her App Idea
Interview: Ralph Ineson on the freedoms of motion capture and his role in 'Ready Player One'
Interview: Tommy Bastow on his role in ABC's 'The Crossing'
Interview: Jack Maynard on moving forward & balancing YouTube, TV & Touring
Interview: Disney's Meg Donnelly talks 'Zombies' & 'American Housewife'