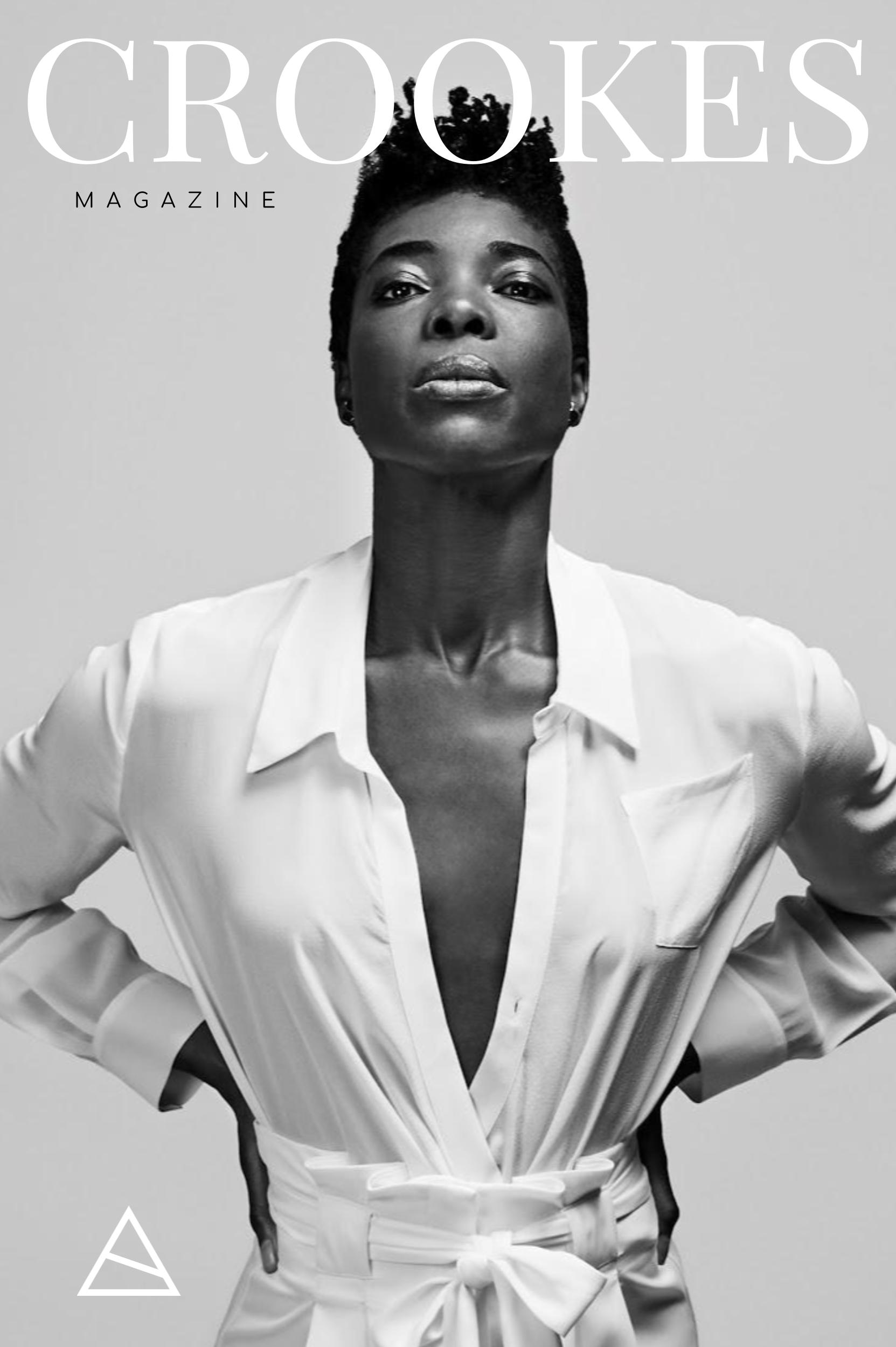 ANN OGBOMO is taking on the iconic mantle of General Zod in the new series 'Krypton' – set hundreds of years prior to the birth of Superman.
Ann is best known for her illustrious theatre career. A favourite of Michael Boyd and Phyllida Lloyd, Ann has worked extensively with the Royal Shakespeare Company and will undoubtedly bring the full gravitas of her training and experience with theatrical drama to her role in 'Krypton'.
She is perhaps best recognised in the role of an Amazonian warrior last seen in Warner Brothers' 'Justice League', following her debut in the role as part of Patty Jenkins' 'Wonder Woman' in 2017.
AC: You were in two of the biggest blockbuster movies of last year – 'Wonder Woman' and 'Justice League'. How did you land the roles?
ANN: I landed Philippus in 'Wonder Woman' by passing a dynamic and rigorous audition process. As well as meeting with casting in the preliminary stages, I had to do pass various physical tests from horse riding and general fitness to armed combat. Once I had passed all of these stages I got to meet with the director Patty Jenkins.
Do you have any funny stories from the sets?
In general when anyone fluffs a line in an intense moment I am the worse for corpsing (laughing). A serious train of thought followed by an expletive is a sure winner.
You are the first ever-woman to portray 'General Zod' in the Superman universe – where did you look to for inspiration with the performance?
I'm the first woman to play General Zod's Grandma. The show is set 200 years before Superman's Birth and there were many Zods that came before the general we a familiar with as Superman's nemesis. In the show, I'm actually referred to as Primus. My inspiration came primarily from the text. The character was so clear to me from the page that I worked mainly on instinct. Throughout the filming process I immersed myself in books that were relevant to the role. These helped to confirm I was making the right choices and keep me occupied during long off set periods.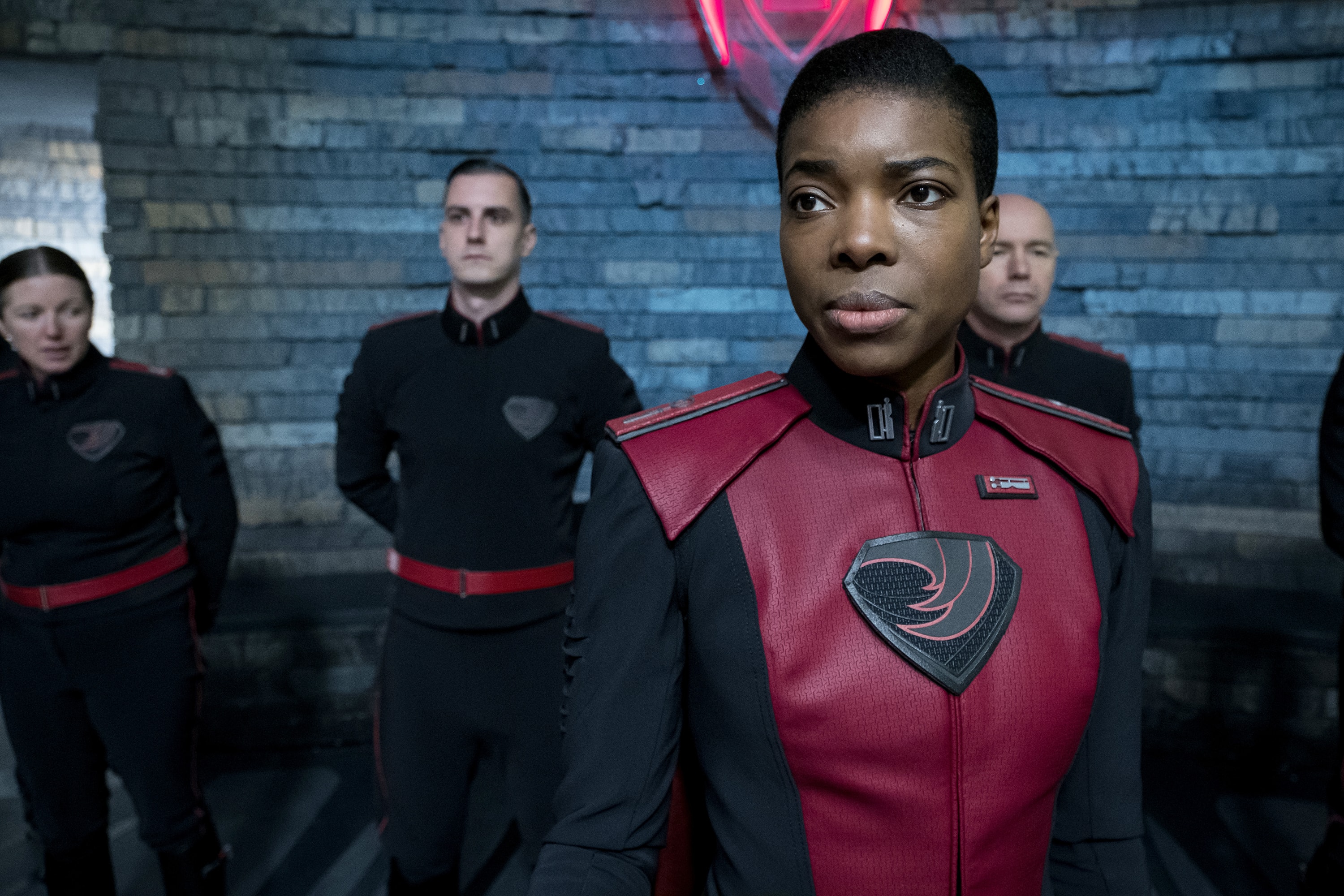 Tell us about the character – where does she fit into the story?
She's a warrior, a leader and a mother. She is responsible for protecting the City of Kandor from all external and internal threats. Her inherent role is to maintain and ensure the continuance of the Zod legacy which is grounded in honor and putting the states safety before one's own interests.
If you could have a superpower what would it be?
Foresight
Do you enjoy filming abroad?
I loved filming the pilot in Belgrade. Its a unique city with a lot of character. There were so many independent shops to explore. It's how I imagine the Kings Road and Shoreditch were once upon a time.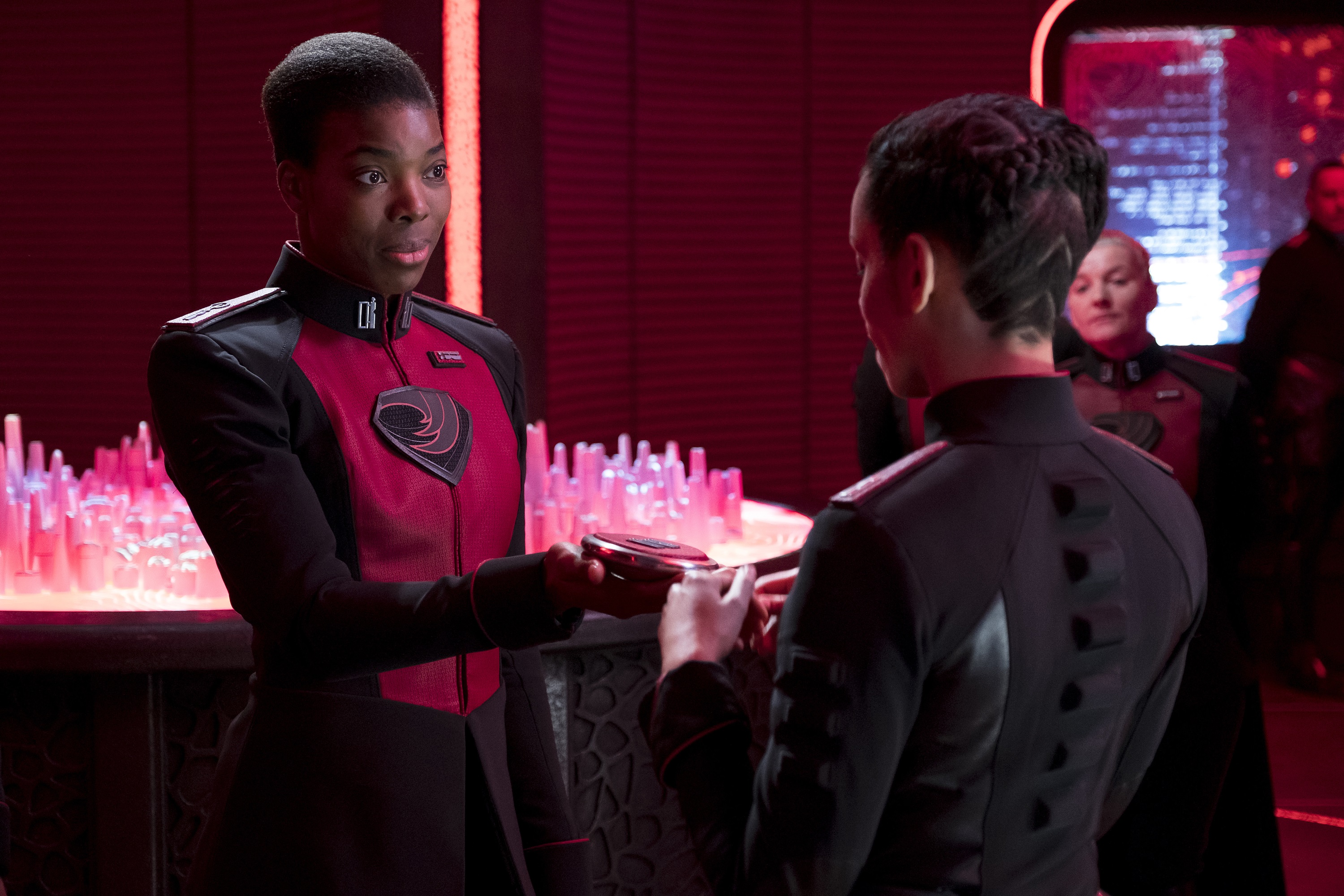 Who do you particularly enjoy working with on-set?
No one, they are all horrible [laughs]. It's glorious working with directors who are responsive to the relationship between characters and their nuances.
You've also been doing a lot of theatre, are you looking to do some more in the near future?
I have a theatre project lined up that I am really excited about. It's is an unseen play written by Shelagh Delaney and her daughter, Charlotte. Shelagh wrote the first act of the play in the seventies as a response to her daughter running away from home. Charlotte wrote the second act, set thirty years later, looking at the relationship between a mother and daughter.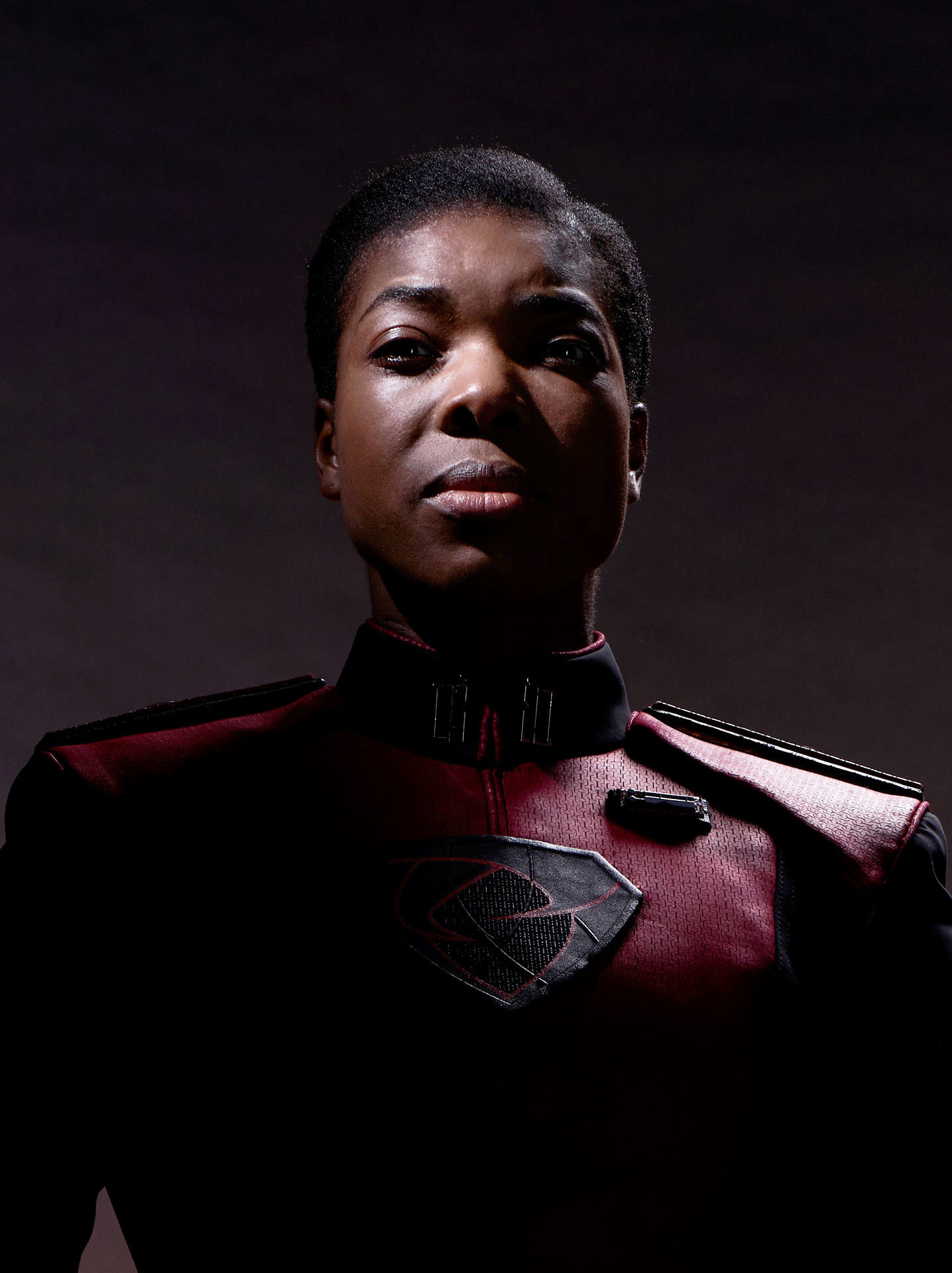 What's it like performing at The Globe?
It's the closest I'll ever get to being a rock star. The audience are like no other in the theatre.
Across all your projects, what's the funniest directors note you've ever received?
The late John Barton who I worked with a lot at the Royal Shakespeare Company saw me after a show he had seen at the Donmar and said "the actress who played Worcester was quite good." I don't think he realised it was me.
PHOTOGRAPHY: RACHELL SMITH
INTERVIEW: ADAM CROOKES
Send a Letter to the Editor about this Article
—
MORE INTERVIEWS:
Interview: Mark Gatiss – The Prolific Character Reinventor
Interview: Tom Odell – The Songwriter Finding Home Again
Interview: Alex Lawther & Jessica Barden are teen-misfits in 'The End Of The F***ing World' on Netflix
Interview: The Magnetism of Billy Magnussen – 'Black Mirror' & 'Game Night'
Interview: Wallis Day has landed on 'Krypton'
Interview: Ray Panthaki on 'Marcella' Season 2 & being a BAFTA Breathrough Brit
Interview: Blossoms on directing their music videos and their new album
Interview: Hayley Law is taking over your screens on 'Riverdale' & 'Altered Carbon'
Interview: Violett Beane plays Truth Or Dare and shares her App Idea
Interview: Ralph Ineson on the freedoms of motion capture and his role in 'Ready Player One'
Interview: Tommy Bastow on his role in ABC's 'The Crossing'
Interview: Jack Maynard on moving forward & balancing YouTube, TV & Touring
Interview: Disney's Meg Donnelly talks 'Zombies' & 'American Housewife'