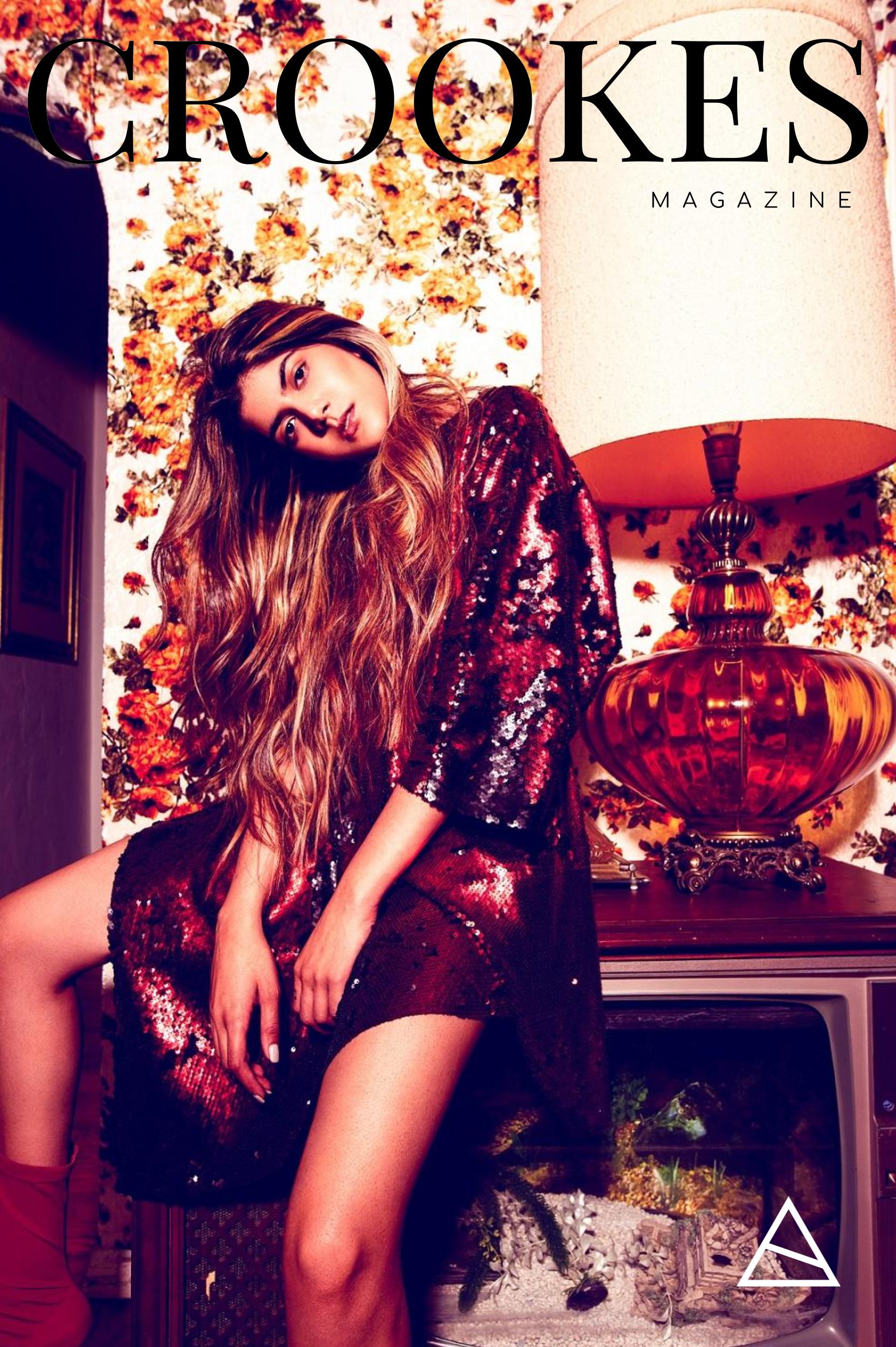 ANANYA BIRLA is successfully balancing both a music and business career.
Since signing with Universal in 2016, Ana has worked with Afrojack and Mood Melodies, shared the stage with Coldplay at Global Citizen and gained over 21 million views with her first two singles on You Tube. Her last two singles – 'Hold On' and 'Meant To Be' went Platinum in India.
On top of being a talented musician, Ana also at just 17 launched Svatantra – a microfinance organisation that helps empower rural women and make them economically independent.
Ana has been named as one of Forbes Asia's Women to Watch, amongst the 'Top 50 Power women of 2016' by Verve Magazine and Miss Vogue's 28 Geniuses under 28, as well as being a recipient of the CNBC Young Business Women Award.
Growing up in India, how much of a role does music play in the culture there?
Music is an integral part of our culture. Although it is so diverse and varied, it is definitely something which binds us together. Music and dance is central to festivals like Holi, films and weddings. In fact, I don't think any Indian celebration is complete without music!
We're not that different from the rest of the world – pop music started growing in the 60's and MTV helped create a new generation who had music at the center of their universe in the 90s.
Pop, dance and also hip-hop continue to grow in popularity, with an increasing number of international acts coming over to perform every year. I think that the younger generations are growing to really appreciate international music as well as local artists.
What was your first introduction to music there?
Since I was a kid, music has been really central to my life. My dad is a businessman and my mom works in education, but they were both still really musical and encouraged all things creative in our household when I and my brother and sister were growing up.
My mother plays the santoor. It is this beautiful Indian wooden instrument, which is kind of like a guitar with loads of strings and you play on your lap. I used to sit and watch her play for hours and hours when I was small. Eventually my parents encouraged me to take up lessons myself when I was 9. I think I spent more time practicing that than doing anything else.
When I got a bit older, I used YouTube tutorials to teach myself the guitar and the piano so I could play along with my favourite artists like Ed Sheeran, Taylor Swift and John Mayer. The santoor training really helped me when I was starting out, what was tough was learning to sing along while I played.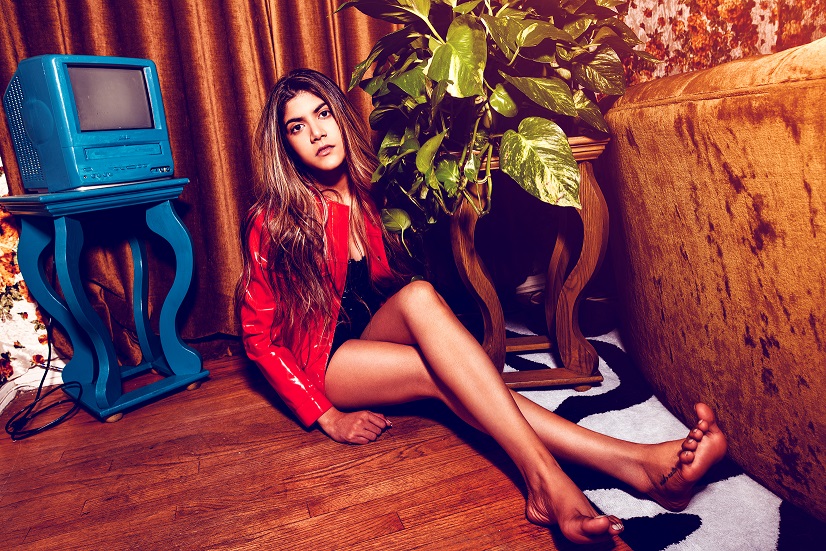 Then going on to study Economics at Oxford University – was the music taking a backseat?
Actually it was when I was at Oxford that I decided to make a career of it.
Moving from Mumbai to the UK was a massive change – Mumbai is so full-on, the sights, sounds and smells are more intense than anywhere in the world. At times Oxford was so quiet that I almost felt like the only person there. I had a difficult time adjusting to the move.
Music helped. Whenever I could, I travelled to London where I got really into the music scene. Before too long I was gigging in bars. However small the audience or random the venue, I used to love it. I discovered so many wonderful little nooks around London that I had never been to before. I think my favourite was this little venue outside Camden, it was filled with the most diverse people I have ever met, from old rockers to students from all over the world.
Living in the UK gave me great perspective. I love how accepting people can be of those who are different, and how these super diverse communities can thrive, especially in London.
At that time, where could you see yourself in terms of a career?
By the time I got to Oxford, I had already set up Svatantra. It is a business which helps rural Indian women to grow their businesses and become self-sufficient by giving them access to small loans. It was tricky to balance Svatantra, music and my studies.
I think because of that and because I was studying economics at the time, there was definitely some expectation to move into something more in the business side of things, something more conventional. That, combined with the fear of failing at the thing I loved, held me back a little bit.
Today, I am so happy that I made the leap in to music. I know how lucky I am to wake up every day and do the things I love. I hope to encourage people to realise that they too can break down barriers and stereotypes, follow their passions and hopefully achieve their dreams.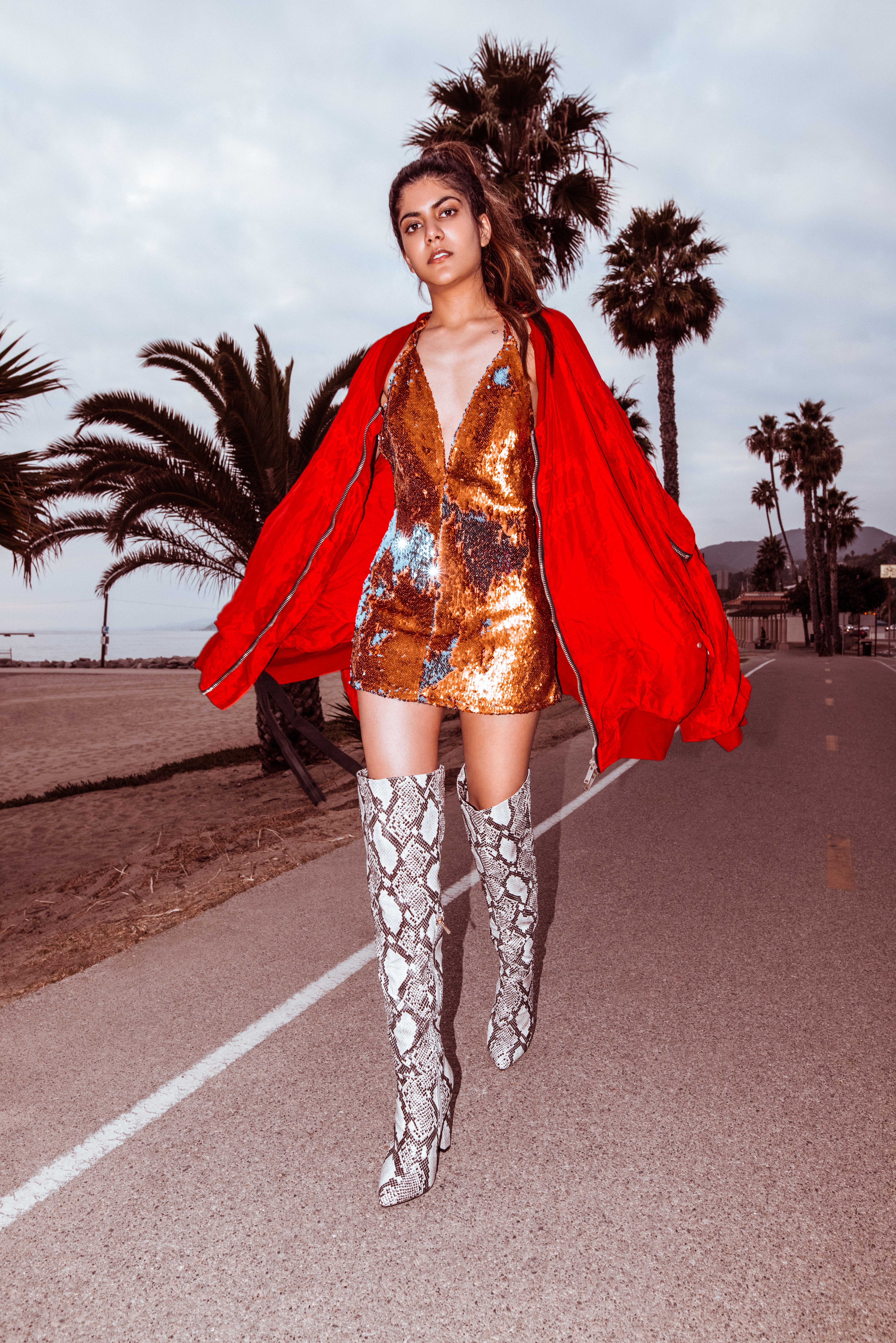 What was it like to support Coldplay at the Global Citizen Festival? What does that festival mean to you?
Just being around musicians who have achieved so much and who I had looked up to forever, was a huge inspiration. Witnessing how they work and perform was really valuable and continues to inform my own process.
Global Citizen is an amazing initiative, they use their music events and massive international reach to build movements for social action. It really shows how music, especially live music, can bring people together to support amazing causes.
For mental health awareness month this May, I worked on a piece for their website about stamping out the stigma around mental health in India and internationally.
Svatantra is such an amazing concept – how did the idea for it come about?
I was always very conscious of the huge income gap in India. As soon as I could, I wanted to develop a vehicle to address this, to give back to society but in a sustainable way that encouraged social progress and self-sufficiency. Svatantra, which means freedom in Hindi, provides loans to low-income, rural women to assist them in growing their businesses. I believe it's incredibly valuable to empower someone to do something for themselves. I wanted to enable women to make their presence felt in India's economy and, most importantly, to have the opportunity to be financially independent.
It must have been a pretty risky business to have started at 17?
There were definitely challenges.  When I started, the industry was heavily male dominated and the leaders were middle aged and very established, even my own team was much older than me! It was tough to prove to people that I knew what I was doing. I had to reinvent myself on a daily basis, I had to continue to learn, to make mistakes and then be resilient rather than demoralized, and steer myself and the organization forward.
Even at the end of the toughest days, my vision was still strong and that was what drove me to achieve my goal. I never lost sight of the fact that Svatantra is a business with a heart. It's not just about capital, but socio-cultural development.
All entrepreneurs, but particularly females, have to be resilient and brave. I continue to experience challenges and resistance. Part of what contributes to success is having the grit and determination to do the work and see it through.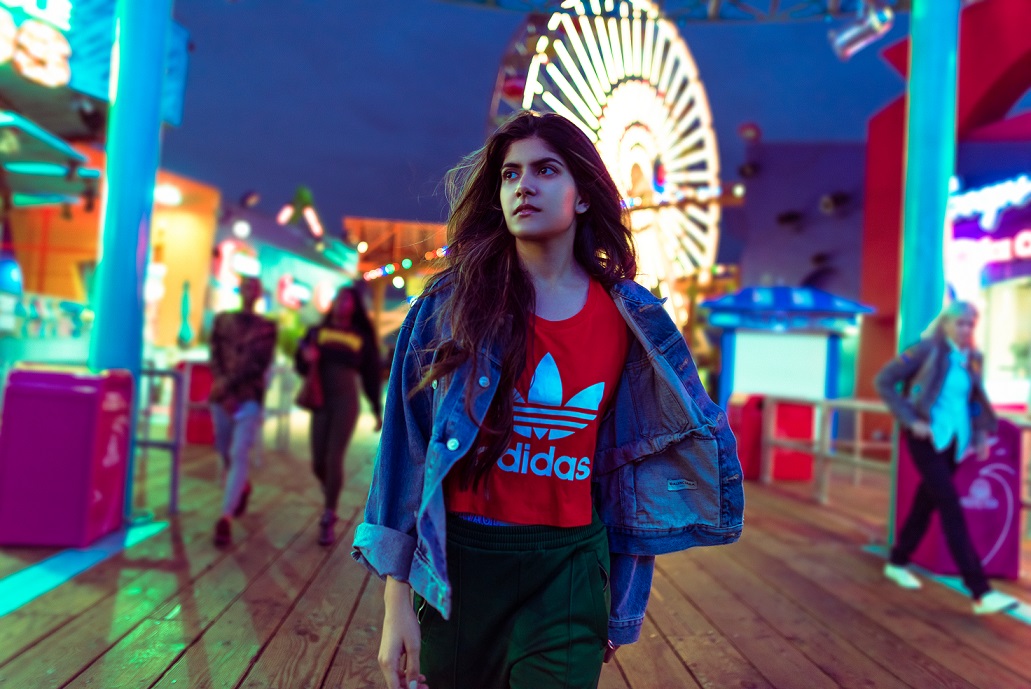 That kind of business sounds like it needed a significant amount of funding to even get going – was that the case?
Not really, I worked from a small office (where I often ended up sleeping when we were starting out due to the long hours) and we secured very low rates from the banks. We also leveraged technology and tapped informal social networks to grow, which kept marketing and promotional costs in check.
It took three and a half years for us to become profitable but it is amazing to see now how far we have come. Today, we have over 380,000 clients and continue to grow.
The business model and processes were very strong, but it took some time for things to fall into place. Were it not for the support of my team and those close to me, it would have been a lot more difficult.
The business has expanded and grown considerably since its conception – what are your future plans for it? 
I hope that the business continues to grow, not just in India but also internationally. We have a really strong model which can make a hugely positive impact on people's lives. Svatantra is showing that when women work, not only do theirlives improve, so do the lives of their families and communities.
In everything I do, from Svatantra, to my charity MPower which works towards dispelling the stigma around mental health issues, to my music, I hope to make a positive difference. I am a big believer that everyone should aim to leave the world a better place than they find it.
INTERVIEW: ADAM CROOKES
Send a Letter to the Editor about this Article
—
MORE INTERVIEWS:
Interview: Mark Gatiss – The Prolific Character Reinventor
Interview: Alex Lawther & Jessica Barden are teen-misfits in 'The End Of The F***ing World' on Netflix
Interview: The Magnetism of Billy Magnussen – 'Black Mirror' & 'Game Night'
Interview: Wallis Day has landed on 'Krypton'
Interview: Ray Panthaki on 'Marcella' Season 2 & being a BAFTA Breathrough Brit
Interview: Blossoms on directing their music videos and their new album
Interview: Hayley Law is taking over your screens on 'Riverdale' & 'Altered Carbon'
Interview: Violett Beane plays Truth Or Dare and shares her App Idea
Interview: Ralph Ineson on the freedoms of motion capture and his role in 'Ready Player One'
Interview: Tommy Bastow on his role in ABC's 'The Crossing'
Interview: Jack Maynard on moving forward & balancing YouTube, TV & Touring
Interview: Disney's Meg Donnelly talks 'Zombies' & 'American Housewife'