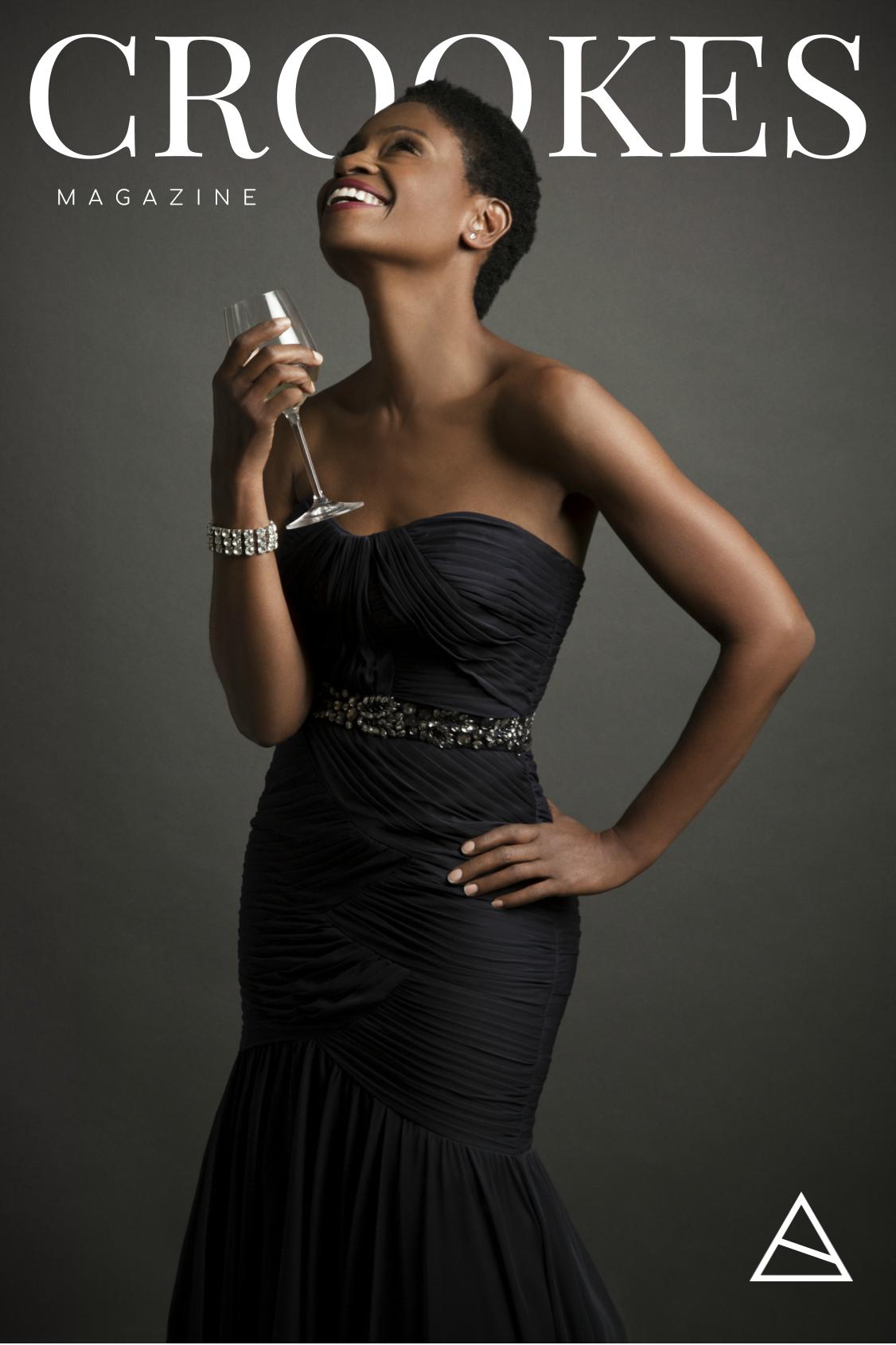 ADINA PORTER is the definition of a late bloomer. For the past 30 years, she has gradually built her presence on television screens, year-by-year grabbing guest appearances on a full-array of shows – 'Law & Order', 'ER', 'The Vampire Diaries' & 'Glee'. Just looking at her filmography over the past few decades clearly presents Porter as an actress capable of dramatic versatility. After landing recurring roles in 'True Blood' and 'The Newsroom', the spotlight had finally landed on Porter to give a leading performance almost 30 years in the making: in 'American Horror Story'.
'American Horror Story: Roanoke' (2016) was my first experience of Adina Porter's acting. Her role in the first few episodes appeared to be relatively small, however this quickly grew as the season went on and by the final episode, Adina was center-stage. Her performance was met with acclaim, with many TV critics and fans suggesting that of all the cast, Adina was most likely to receive an Emmy nomination for her work on the season.
Now after completing her second full season on the Ryan Murphy anthology series, I speak with Adina as we reflect on the most recent season – 'American Horror Story: Cult'.
AC: Many fans felt that you could have received an Emmy nomination last year for your work on 'AHS: Roanoke', which season has challenged you the most? 
ADINA PORTER: Thank you; that's very kind of you to say. I guess 'AHS: Cult' was very challenging. In that Beverly Hope was a newscaster, there were many lines to memorize and recite. Newscasters, especially local news reporters have a very recognizable cadence. Those particular inflections and rhythmic patterns were important for me to reproduce. When Beverly became a bit of a 'double agent,' it was challenging to discover the precise amount to reveal to the audience.
For me, you stand-out scene was in Episode 9 – 'Drink The Kool-Aid', when your character Beverly breaks down after being tricked by Kai into thinking you were drinking poison. What was your favorite scene?
Thank you, once again. The meltdown scene in "Drink the Kool-Aid" was interesting. The 'powers that be' came down to set when that scene was shot, specifically to make sure I could bring the emotion. So I made sure to breakdown when the camera was on my face and on my back. I also enjoyed delivering the news report of Harrison's dismembered body being found.
Once again, you've had another character that has survived the season. Despite the secrecy, are you given an idea as to how many episodes you will be involved in? 
It is complicated with 'American Horror Story', in a good way. As an actor, one is told, by an agent how many episodes are guaranteed. So you have an idea how many episodes for which you will be paid. With the AHS franchise, you have no idea what 'twist and turns' will subsequently transpire in the writers' room. You have absolutely no idea what's going to happen to your character or how long your character will survive. It's never about the actor. To quote Shakespeare: "The play's the thing."
As has been the case in the past few years, American Horror Story has had predominately female episodic directors at the helm, who did you particularly enjoy being directed by?
Being directed by Angela Bassett is always a treat. Especially in Season 7, after getting to know her as a scene partner in Season 6, I was extremely comfortable. We even carpooled to a few locations; she has amazing stories.
If offered, would you direct an episode of the show?
Not yet. I don't know enough about camera angles, lighting or editing to tackle that job…yet. I do know how to get a performance out of myself. Perhaps I'm also too selfish. The acting is just one piece of the puzzle. I'm still discovering that as I view the finished product and compare — what is on screen — to my memory of what we shot. Now I know what people mean by the expression: "It's all about the editing."
What other Ryan Murphy show would you be particularly keen to be a part of?
Who wouldn't want to be part of one of his real crime stories? And to have the added challenge of portraying a real person about whom the audience already has a preconceived perception – I'd love that sort of challenge. By the way, I did work on Glee several years ago, which was a blast.
Who would you love to see join the cast next season?
Umm…myself! There is never a guarantee that Ryan Murphy is going to use an actor again. It has been an amazing ride working with the writers, producers, makeup artists, editors – the entire crew on American Horror Story – just the best. I would be thrilled to be invited back.
PHOTOGRAPHY: DIANA RAGLAND
INTERVIEW: ADAM CROOKES
Send a Letter to the Editor about this Article
—
MORE INTERVIEWS:
Interview: Mark Gatiss – The Prolific Character Reinventor
Interview: Alex Lawther & Jessica Barden are teen-misfits in 'The End Of The F***ing World' on Netflix
Interview: The Magnetism of Billy Magnussen – 'Black Mirror' & 'Game Night'
Interview: Wallis Day has landed on 'Krypton'
Interview: Ray Panthaki on 'Marcella' Season 2 & being a BAFTA Breathrough Brit
Interview: Blossoms on directing their music videos and their new album
Interview: Hayley Law is taking over your screens on 'Riverdale' & 'Altered Carbon'
Interview: Violett Beane plays Truth Or Dare and shares her App Idea
Interview: Ralph Ineson on the freedoms of motion capture and his role in 'Ready Player One'
Interview: Tommy Bastow on his role in ABC's 'The Crossing'
Interview: Jack Maynard on moving forward & balancing YouTube, TV & Touring
Interview: Disney's Meg Donnelly talks 'Zombies' & 'American Housewife'