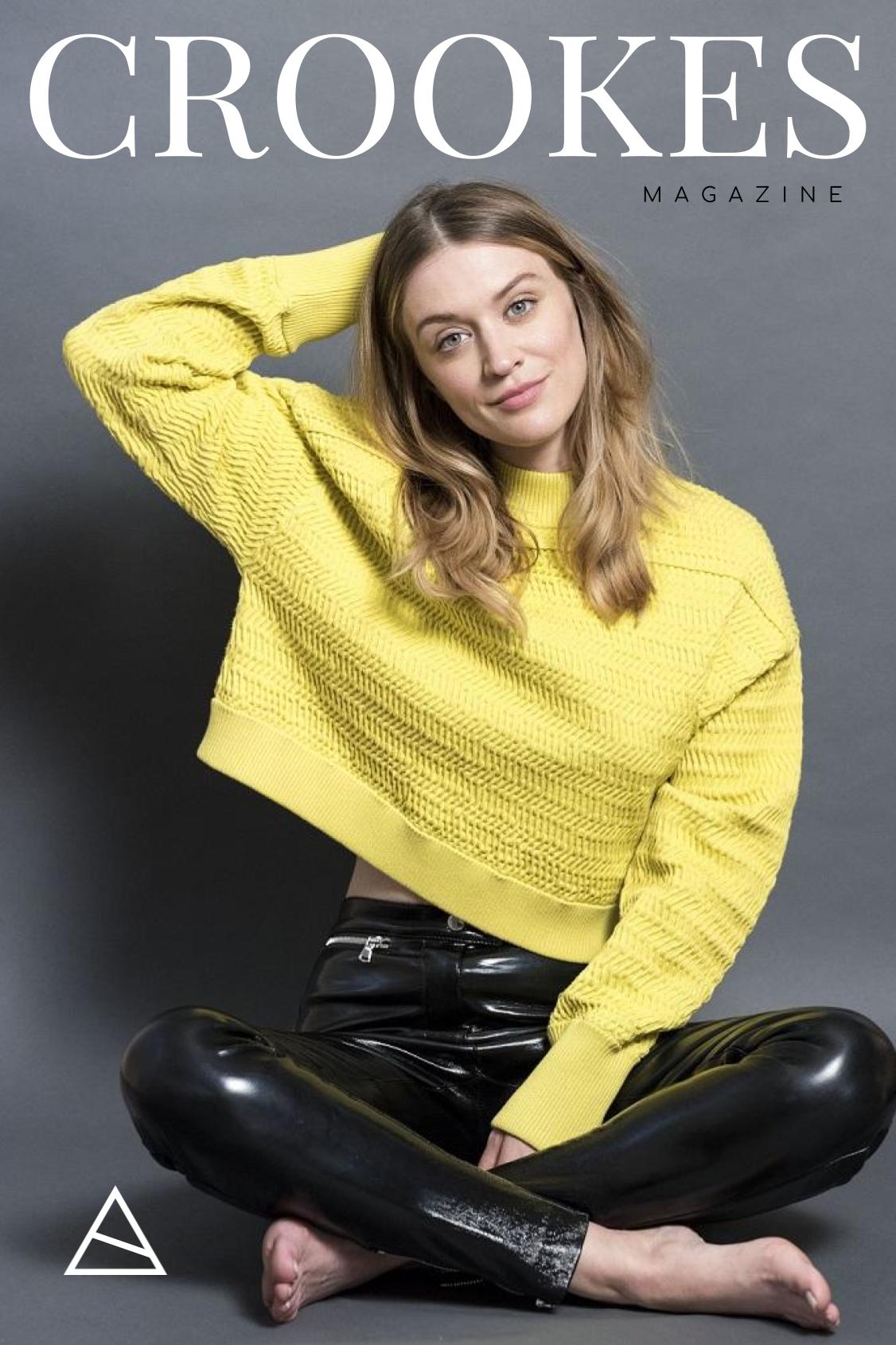 CHELSEA FREI has spent the past few years getting her funny on. Creating and producing her own comedy content for big brands like 'Funny Or Die' and 'WhoHaHa'.
Chelsea's role in 'Sideswiped' – a YouTube Red Original Series – came just after graduating New York University's prestigious Tisch School.
We caught up with the hilarious Chelsea as she talks all-things comedy and dating apps!
AC: 'Sideswiped' has a great cast! How would you describe the premise and your role in it?
CHELSEA: Sideswiped is a new original comedy series about dating in today's digital society – it touches on both romantic and familial relationships. In the show, Olivia – played by the immensely talented Carly Craig – is frustrated with her single life on her 30th birthday and decides to get on Tinder. I play Olivia's younger sister, Jayne, who is experiencing the seven-year-itch in her marriage and is very encouraging of Olivia joining Tinder. Mary – played by the amazing Rosanna Arquette – plays our Mom who is recently widowed and also online dating. The dates they both go on are charming, awkward, and at times romantic. I think it's super relatable!
If you had to add a feature to a dating app, what would it be?
Two Questions Everyone Needs to Answer:
1). What their Drag name would be and why.
2). If they've ever ghosted someone to get out of breaking up with them.
I think you can basically figure out everything you need to know about a person from those two questions.
Everyone seems to have an app idea at the moment, can you think of one?
An app the tells you when you should REALLY leave for the airport. I am always either eight hours early or twenty minutes late.
This is one of YouTube Red's most high-profile shows. Are you watching any on the platform at the moment? (or is there anything you're trying to get round to watching?
I recently started 'Cobra Kai' and LOVE it! It's so fun and thrilling. I'm so excited to watch the rest of the season!
Do you have some go-to YouTube Channels that you like to watch in your spare time?
TINY KITCHEN! Tiny Kitchen is basically a home cooking network – but in a literal tiny kitchen. Everything is tiny and all you see are a few fingers from whoever is cooking. I cannot get enough. My sister and I send the videos back and forth to each other constantly.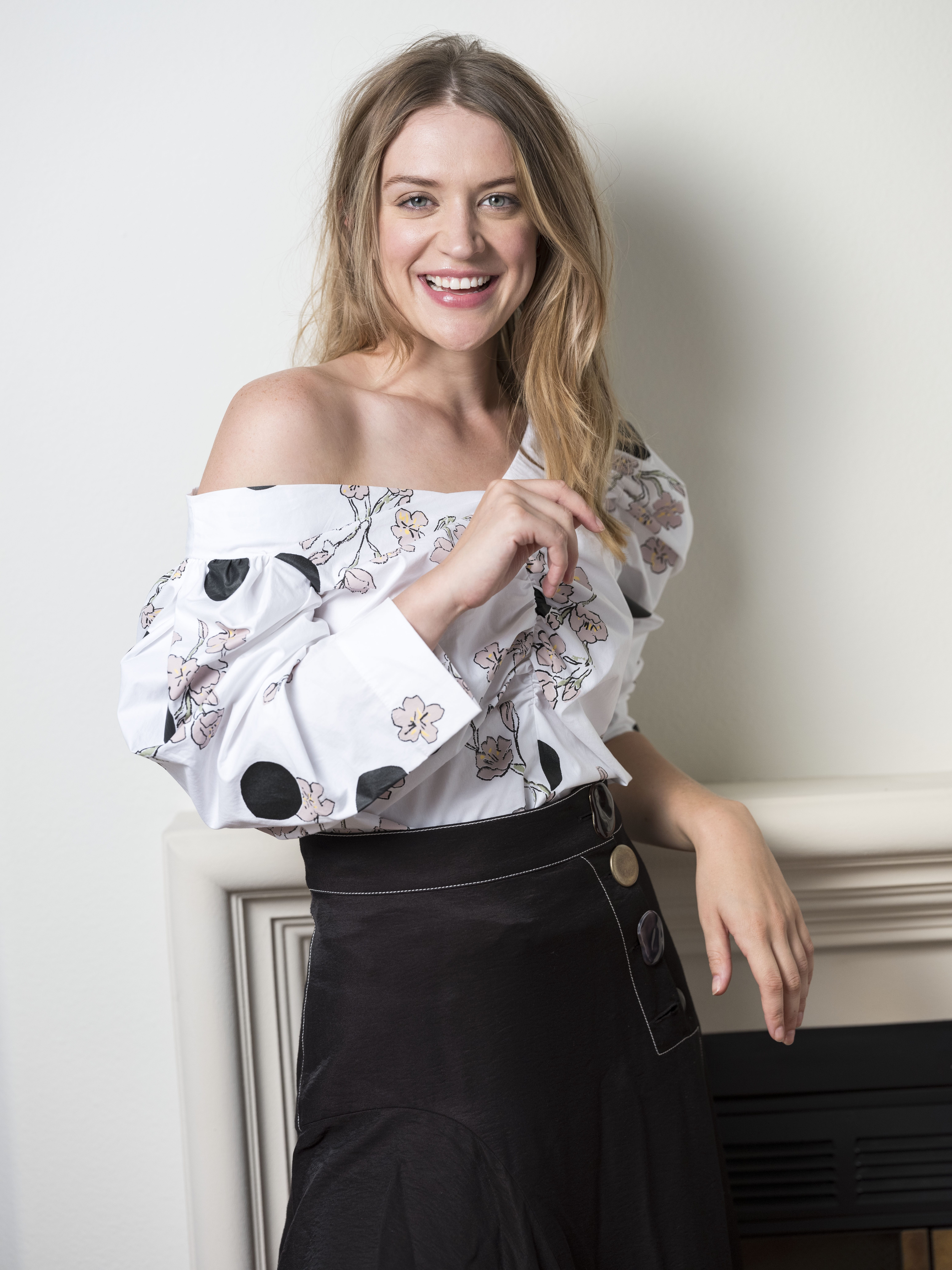 What do you think the recipe is for great comedy?
More cowbell! Ugh I'm the worst. Comedy that comes from truth. Everything I write either comes from a true story, something that happened to me, or a truthful feeling I've experienced.
How did you get involved in 'Funny Or Die'?
I wrote a sketch called 'Fuckboy Mountain', which was about a bunch of fuckboys being told by their girlfriends' Dads to "take a hike". So they take a hike on a literal mountain. I produced and shot it with my creative partner, Noam Tomaschoff, and we posted it on 'Funny Or Die'. We got an email that it was going to be featured on the community page and screamed. Since then, they have been so helpful in promoting our videos. The great thing about 'Funny Or Die' is it gives performers a place to post videos and make you feel like you're really apart of the community. It's such a great platform for content creators and comedians who are trying to get their work out there.
Are you working on any sketches at the moment?
I'm working on a new digital series about networking/the horrors of "coffee shop meetings" and "informationals", and that will be essentially a series of sketches. What I'm focused on right now is a dark comedic short I wrote and produced called 'Listless', which is based off a crazy true story about a realtor in Boston (where I'm from). We shot it a few weeks ago and are now beginning post-production. I'm really excited about it.
With a lot of your work being internet-based, how important is social media to you on a personal level?
Social media has been a great tool in getting my material/comedy out into the world quickly. I used to be so obsessed with how many shares and likes we got on a sketch, and how quickly we could make something go "viral". Now, a few years in, I've realized that likes/shares are much less fulfilling than creating content you want to watch like, a year later. Honestly even a month later. So I try to be cautious of doing things just for the gimmick and the fast reward. That being said, I have this Instagram video series I do about Boston moms (loosely based on a few Moms I know from back home) that is truly one of my favorite things to do. I love getting messages from moms/anyone from Boston who have seen it and find it relatable, it makes my day!
INTERVIEW: ADAM CROOKES
Send a Letter to the Editor about this Article
—
MORE INTERVIEWS:
Interview: Alex Lawther & Jessica Barden are teen-misfits in 'The End Of The F***ing World' on Netflix
Interview: The Magnetism of Billy Magnussen – 'Black Mirror' & 'Game Night'
Interview: Wallis Day has landed on 'Krypton'
Interview: Ray Panthaki on 'Marcella' Season 2 & being a BAFTA Breathrough Brit
Interview: Blossoms on directing their music videos and their new album
Interview: Hayley Law is taking over your screens on 'Riverdale' & 'Altered Carbon'
Interview: Violett Beane plays Truth Or Dare and shares her App Idea
Interview: Ralph Ineson on the freedoms of motion capture and his role in 'Ready Player One'
Interview: Tommy Bastow on his role in ABC's 'The Crossing'
Interview: Jack Maynard on moving forward & balancing YouTube, TV & Touring
Interview: Disney's Meg Donnelly talks 'Zombies' & 'American Housewife'