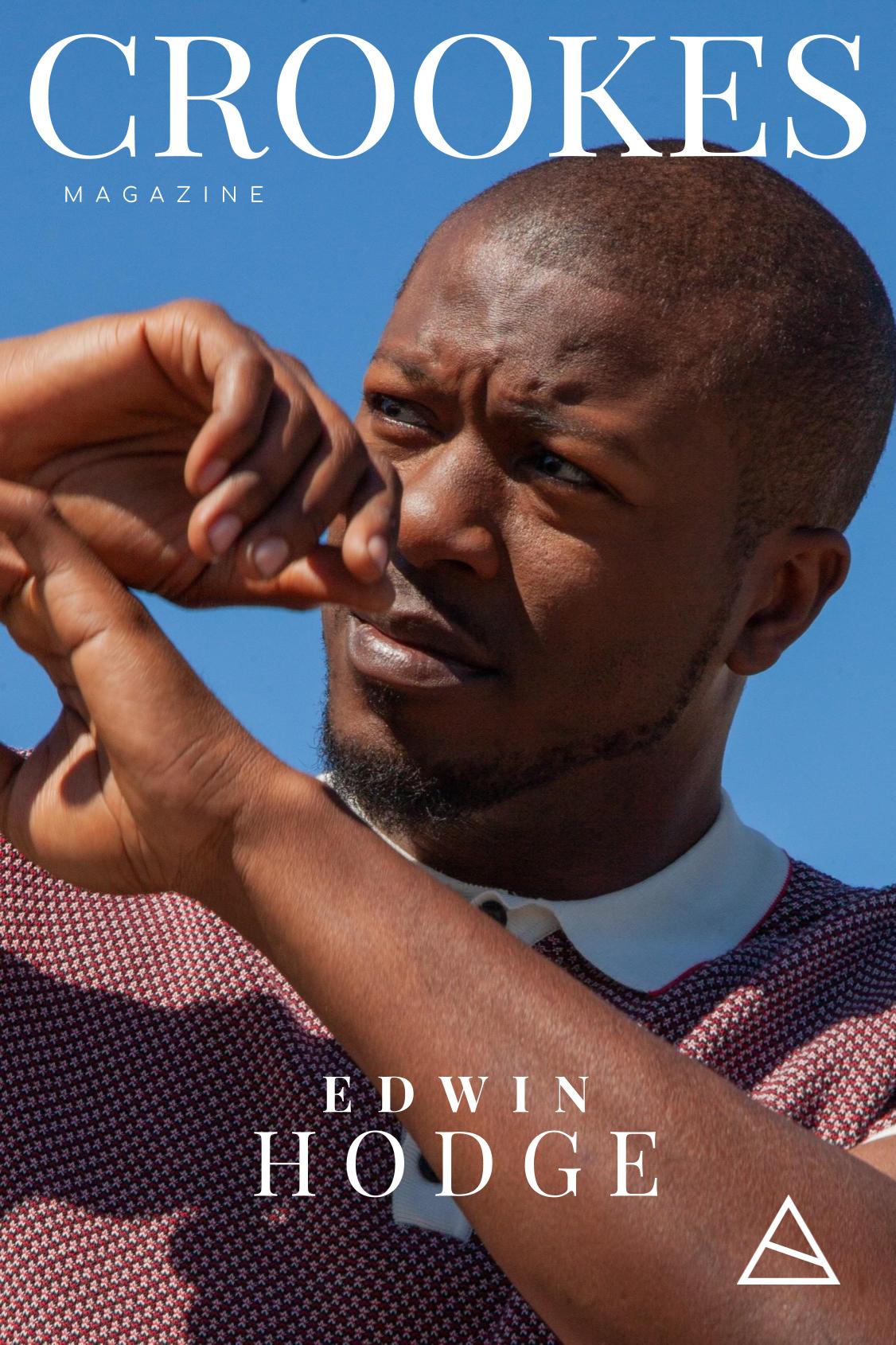 EDWIN HODGE landed on screens in the mid-nineties,  appearing in various television guest roles until joining the main cast of The CW's 'Jack & Bobby'. In more recent years, Edwin has had recurring roles in 'Secrets and Lies', 'Chicago Fire' and 'Cougar Town'. It was last year that Edwin Hodge joined History Channel military drama 'Six' – centering around a Navy SEAL Team.
With 'Six' about to return for a second season, we talk to Edwin about the unique challenges of accurately portraying a Navy SEAL member.
In 'SIX', how much preparation was involved in portraying a member of the Navy SEAL Team?
Prior to both seasons, we were put through some rigorous training to prepare for what was to com throughout the season. The first year we were put the a four day hell week experience which truly tested us physically, mentally, and emotionally. At the start of the second season, we did a three day hike at Garibaldi Lake. We hiked to the top of Black Tusk all while we tried to navigate using the our environment, maps, a note pad and a compass.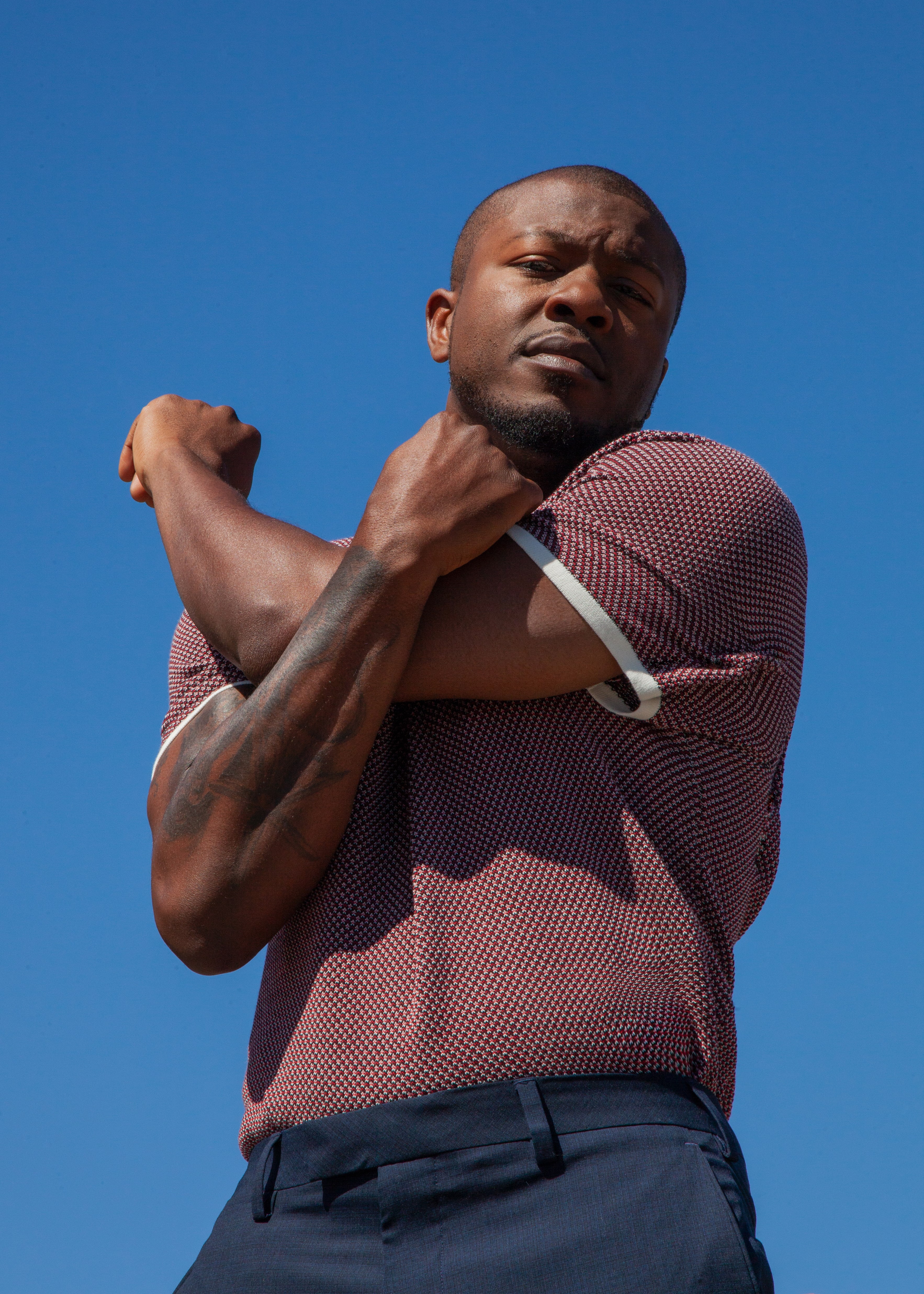 Have any real Navy SEAL members spoken to you personally about the show?
I've had many conversations with men and woman from the many branches of the military about the show. The only seals I've spoken with are our technical advisors. It's rare to meet a Navy Seal outside of work. The response nonetheless has been pretty positive. I think the show respectfully tells the story of their lives without making a mockery of it and I hear that the majority of the opinions have been favorable.
What can fans look forward to in this upcoming second season?
Fans can look forward to us picking up right where we left off last season. Expect to take a deeper look into the consequences of war… How it can change someone and take control of their lives on the battle field and at home. The history of some of the characters are revealed as we explore the evolution of others. It'll be a fast passed season for sure.
Having appeared in the past three 'The Purge' films, I wondered if you have an opinion on its political message?
The weakened, poor, and sick will find a way to rise up. It expresses the idea that one can only be beat down so much before he or she decides to fight back. Once the government stops working for us, the nation will reclaim their rights by any means necessary. I'd just hope violence wouldn't involved.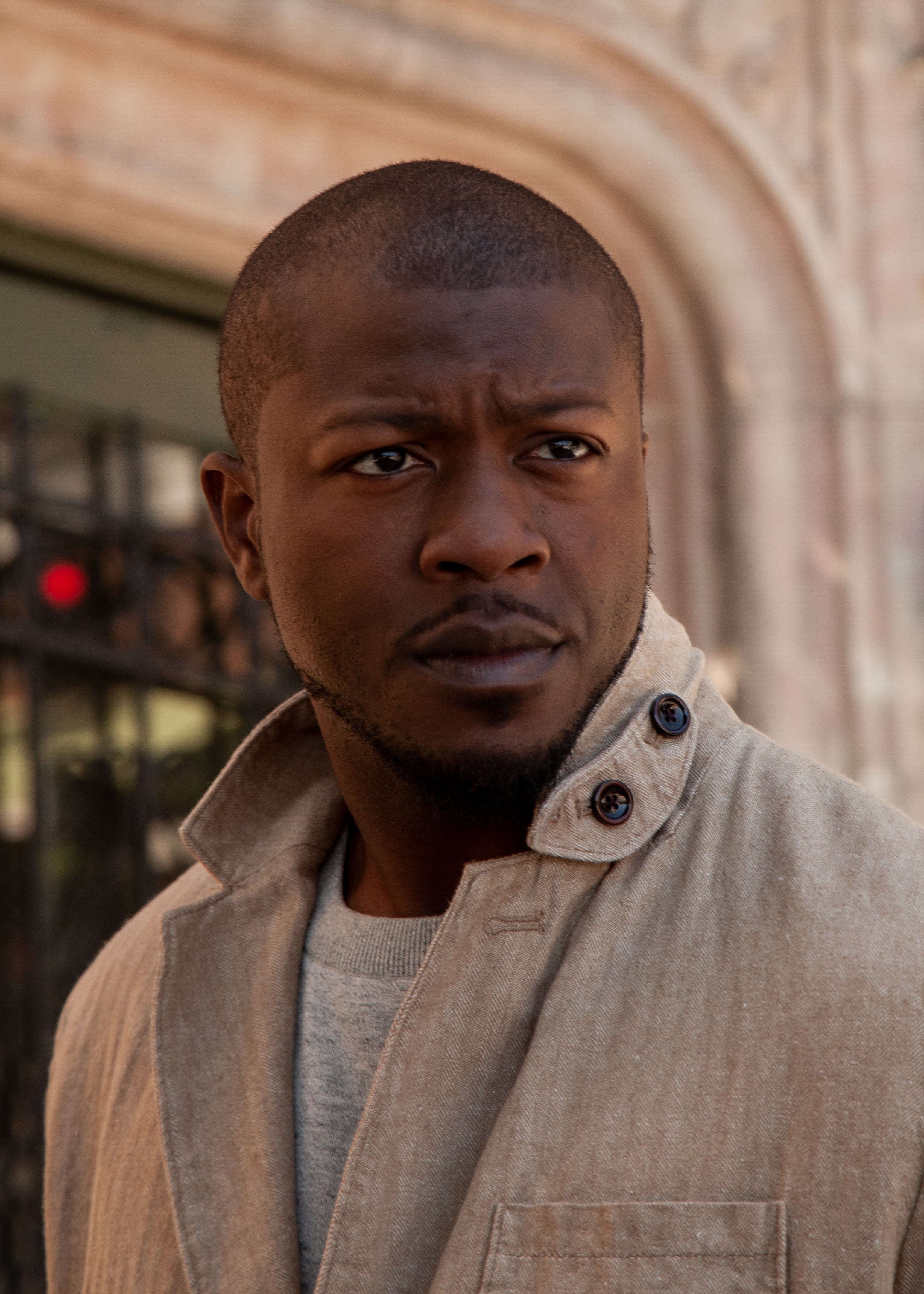 It would be fair to say that both 'SIX' and 'The Purge' could be considered as action-heavy – does it feel like that on set?
Both projects are definitely action-heavy and it certainly feels that way when filming. SIX is the most technically precise and intense show I've been a part of. As actors, I'd say we do about eighty-five to ninety percent of our own stunts. Preparing for the battle scenes takes a lot of discipline, well timed choreography, patience, stamina and a lot of water.
How does a set day begin for you? Everyday must be different but do you have a routine?
There's no set routine for me. I workout daily to keep up with the physical aspect of the show, but I take each day as it comes. Some days I simply have to say a few lines while other days asks of me to get dirty while taking out bad guys.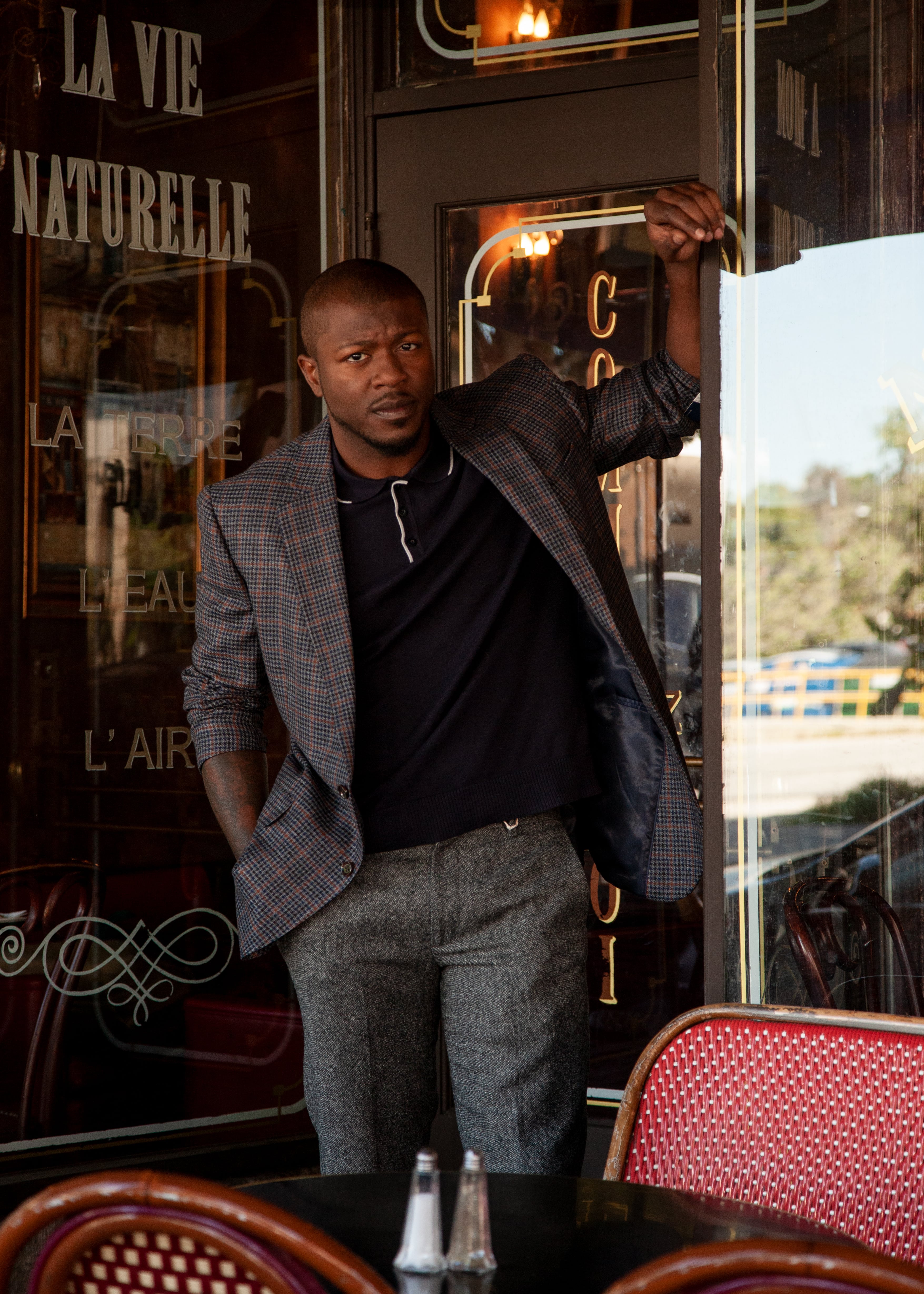 What kind of roles interest you the most at this point in your career?
Roles that interest me are those that challenge me to do things outside of my comfort zone. I like having to push myself in a way that would surprise me. I'd like to take on projects that make people think. Ultimately I want the audience to be entertained whether I'm doing something as intense as SIX or a romantic comedy.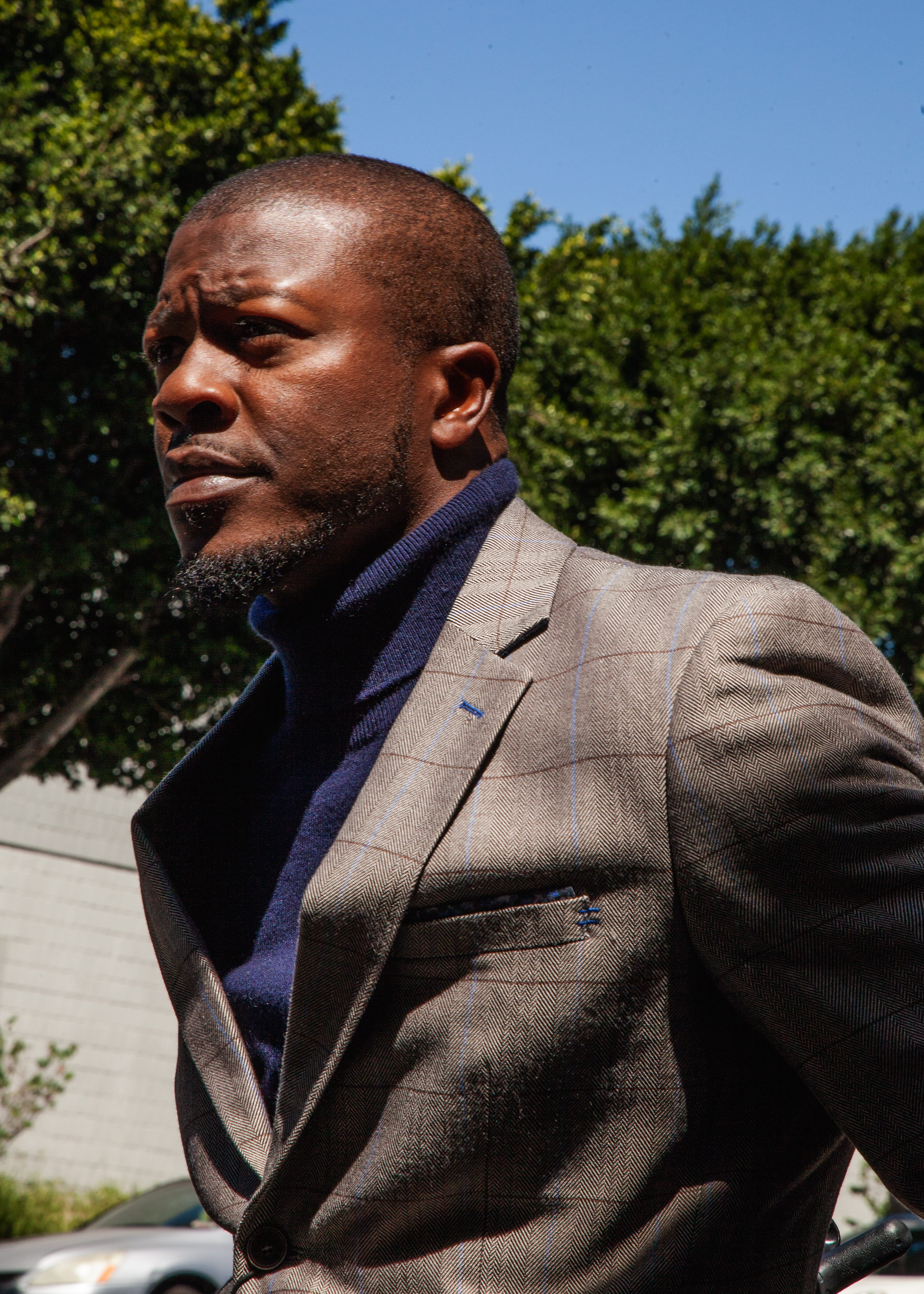 QUICK QUESTIONS WITH EDWIN HODGE
You were raised in New York, where's the best place to visit in the city?
Central Park on a nice hot day is where you'll find me.
What's the strangest food combo you've ever had?
Poached lobster with melon that was serve in this jello like substance.
What's on your music playlist at the moment?
Childish Gambino, Janelle Monae, J. Cole, Fela, Logic, Khalid, Esperanza Spalding
Everyone has a cool app idea, what's yours?
I need an app that knows what I want to eat even when I don't. I'm so indecisive.
A sport you wish you could play?
I wouldn't mind the NBA
Worst joke you've ever heard?
Wish I could tell you. I never remember jokes.
What's the most bizarre director's note you've ever received?
Act less.
Do you have a philosophy?
Someone's judgement of you doesn't define who you are. It's your reaction to one's judgement that does.
One thing in particular that you're really excited about for the future?
Teleportation devices.
PHOTOGRAPHER: LEO DEVENEY
INTERVIEW: ADAM CROOKES
STYLIST: YAHAIRA FAMILIA
GROOMER: SHIYENA
Send a Letter to the Editor about this Article
—
MORE INTERVIEWS:
Interview: Alex Lawther & Jessica Barden are teen-misfits in 'The End Of The F***ing World' on Netflix
Interview: Liam Gallagher on his new album 'As You Were'
Interview: Amanda Abbington on her leading role in Netflix's 'Safe'
Interview: Emmett Scanlan on Netflix's 'Safe', Auditioning & Powerful Women
Interview: The Magnetism of Billy Magnussen – 'Black Mirror' & 'Game Night'
Interview: Wallis Day has landed on 'Krypton'
Interview: Ray Panthaki on 'Marcella' Season 2 & being a BAFTA Breathrough Brit
Interview: Blossoms on directing their music videos and their new album
Interview: Hayley Law is taking over your screens on 'Riverdale' & 'Altered Carbon'
Interview: Violett Beane plays Truth Or Dare and shares her App Idea
Interview: Ralph Ineson on the freedoms of motion capture and his role in 'Ready Player One'
Interview: Tommy Bastow on his role in ABC's 'The Crossing'
Interview: Jack Maynard on moving forward & balancing YouTube, TV & Touring
Interview: Disney's Meg Donnelly talks 'Zombies' & 'American Housewife'