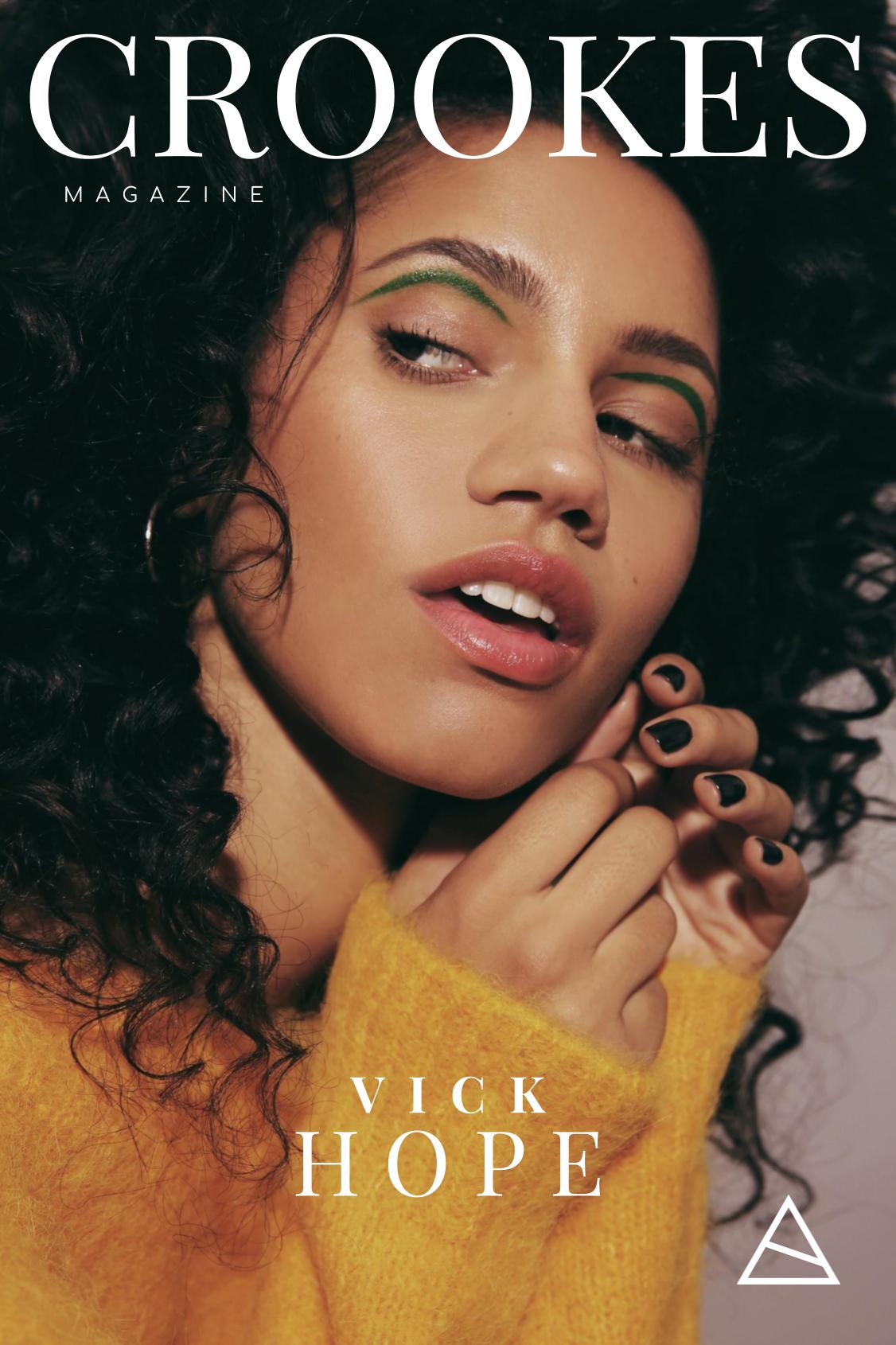 VICK HOPE
has been making waves in journalism, radio and television.
Vick's career began in Buenos Aires, where she covered Latin American current affairs and culture for the Argentina Independent as their youngest ever journalist at 19. After writing for multiple papers in the city, she was quickly snapped up by MTV – which queued the beginning of her presenting career on entertainment shows for their MTV's international channels.
Now several years later, Vick Hope hosts the Capital FM Breakfast Show and is also the official backstage presenter on popular talent-contest 'The Voice'. Vick has also just began hosting a action-packed 'Mad-Max-style' gameshow on Sky One called 'Carnage' – alongside ex-cricketer Freddie Flintoff and grime artist Lethal Bizzle.
We talk to Vick Hope about her career so far and her plans for the near future.
You started work as a Journalist for the Argentina Independent in Buenos Aires, did you know from a young age that you wanted to be a Presenter?
I always knew I wanted to tell people's stories, to communicate, so pursued print journalism as writing seemed the most natural and accessible way of expressing myself. Specifically, I wanted to be a foreign correspondent and love languages, so studied French, Spanish and Portuguese at uni, and spent my third year in Argentina doing an internship with the Argentina Independent, writing about Latin American cultural affairs, social and cultural phenomena. It was while in Buenos Aires that I met some guys from MTV who needed a presenter for a pilot they were making out there. I screen tested and got the gig, and that was the first time I really realised that broadcasting and talking on screen was an actual option. I guess that was when my thirst for it began, and although I still write as much as possible for various magazines and work as a producer and reporter on projects for companies like ITN, it's grafting at those presenting gigs that's become the central line of my career my path now.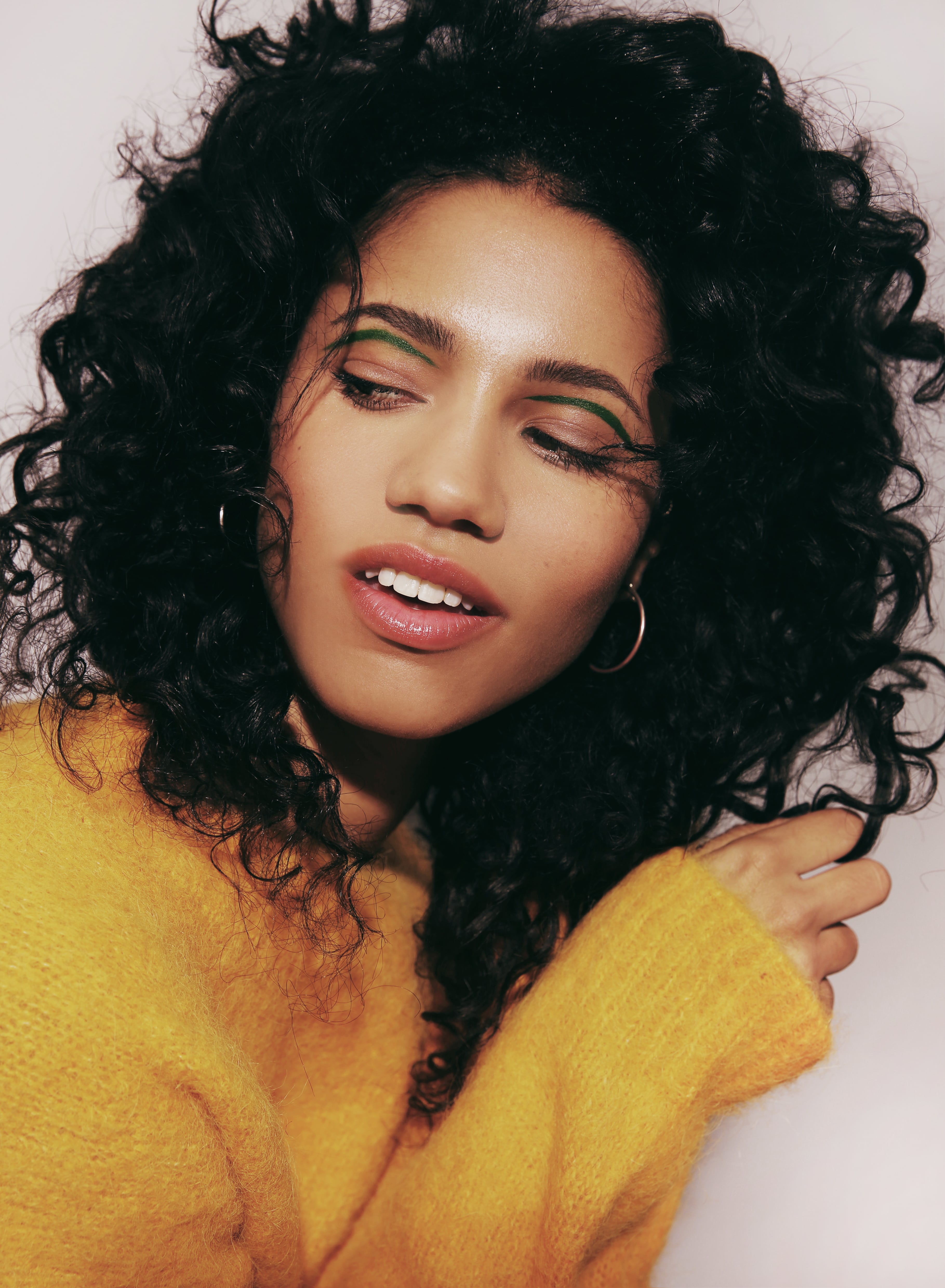 What did working at the paper teach you about the industry?
It's a word I hate, but working at the paper taught me the importance of networking. This industry is all about relationships and reputation, and although nepotism is a problem in my eyes, that's not to say I'm against cultivating good relationships and helping out people you know are sick at their jobs, and hoping they'll help you out too. The media circles in Buenos Aires were a lot more fluid than they are here in the UK, and I was able to make contacts in TV just by asking around, making calls, and even meeting people at my part-time jobs in a cocktail bar and a night club; whereas in London I hit stumbling blocks over and over when it came to the fact that my family don't have any ties to anyone in the industry, I'm not from a showbiz background or have contacts, or even simply because of how expensive it was and I had nowhere to live when I moved down from Newcastle to pursue running jobs. Getting in is the hardest part, especially because a lot of the entry level roles go to people who are well connected, but once you're in, I've learned it's so important to stay in contact with colleagues; these jobs are mostly freelance so you'll never know where they'll be next. Never burn your bridges, and it sounds so simple but be nice to everyone you meet, if you don't, word gets around very quickly!
Then you were snapped up by MTV, how did that happen?
After presenting the US pilot for MTV out in Buenos Aires, I had to come back to the UK to finish my degree, but now had a little black book of a few names to hit up in London, so I ended up spending my uni holidays coming down to the capital to help out the MTV UK team doing work experience, which turned into running jobs around the office, which turned into covering an interview with Vanessa Hudgens, which went well and turned into being offered an internship with them. Even though I'd started setting my sights on presenting (and was hosting shows online and making my own YouTube documentaries at the time as well), there wasn't a place for me as a presenter there, however the opportunity they gave me is one I am eternally grateful for: their news production internship was brilliant! I was trained to shoot, edit, script, set-up studios, cover red carpets,…everything! Following that, I was offered a researcher role at MTV, where I worked across their European Music Awards output, before moving on to various other research and production roles at different channels, while all the time taking every presenting gig I could and making my own content, gathering it all together in a showreel, and sending it out to production companies and broadcasters until I got my first proper TV presenting/reporting role on the 4Music Breakfast Fix.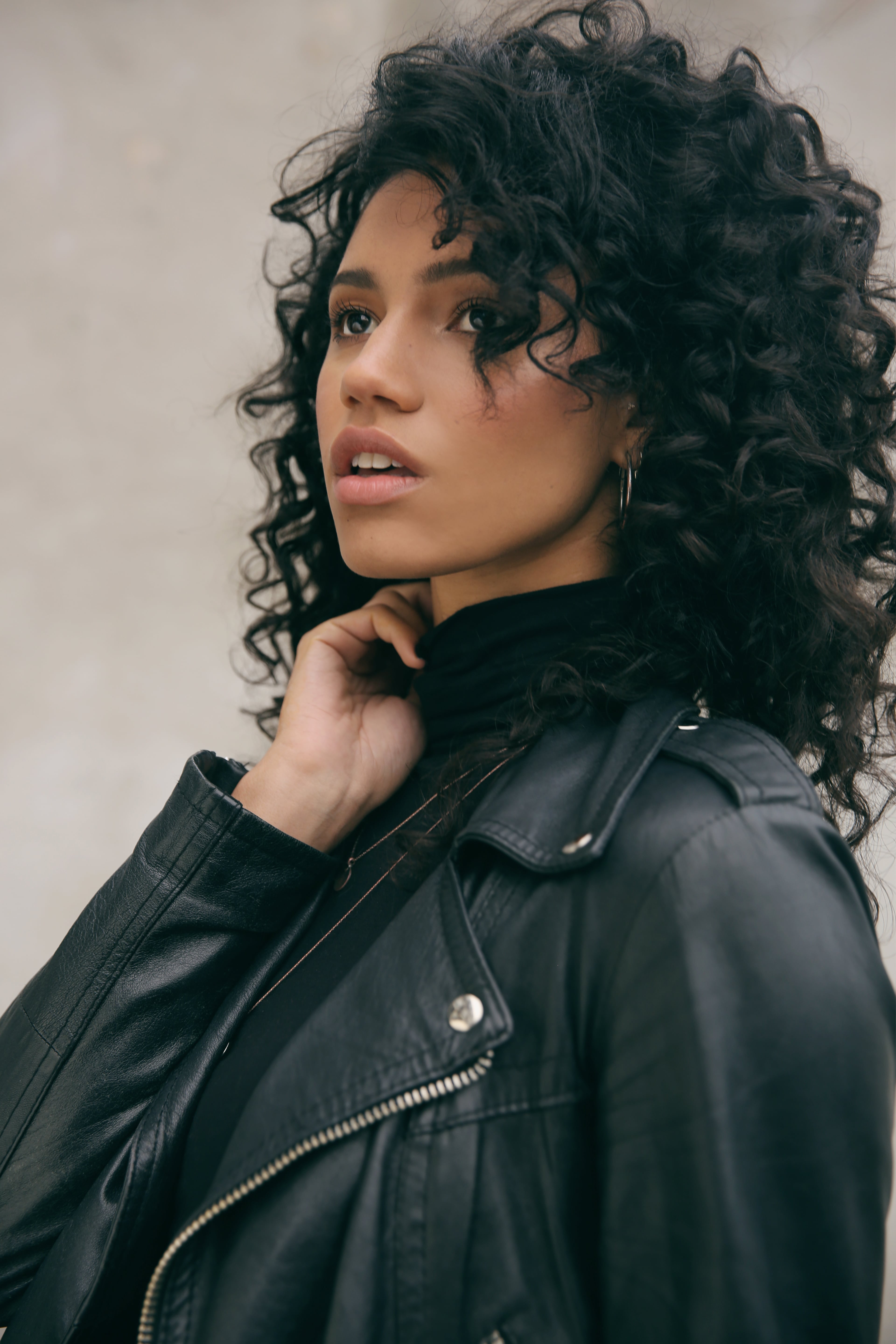 What are some of the struggles that only a breakfast presenter can relate to?
I am so tired all the time! Probably my biggest struggle though – and I know it sounds ridiculous – is that I have really shit vocal chords. Singing along at gigs, shouting over the music at events, overworking, under-sleeping – everything makes me lose my voice, which is obviously fundamentally problematic for someone whose voice is their currency and their tool. I have an Inhaler, which is my lifesaver.
For our own curiosity, what's your time schedule on a weekday morning?
I get up at 4.30 and need to be at Capital by 5.30 for our production meeting about content for the day's show. We have a brilliant team of on air and social producers who we work with to come up with ideas, before going on air 6-10am. After the show, we stick around for more meetings with the execs about the next day's show, a look-ahead to what we'll do over the coming week, and that's also when we tend to have pre-recs of interviews with artists. I then go on to my TV, voiceover or brand jobs.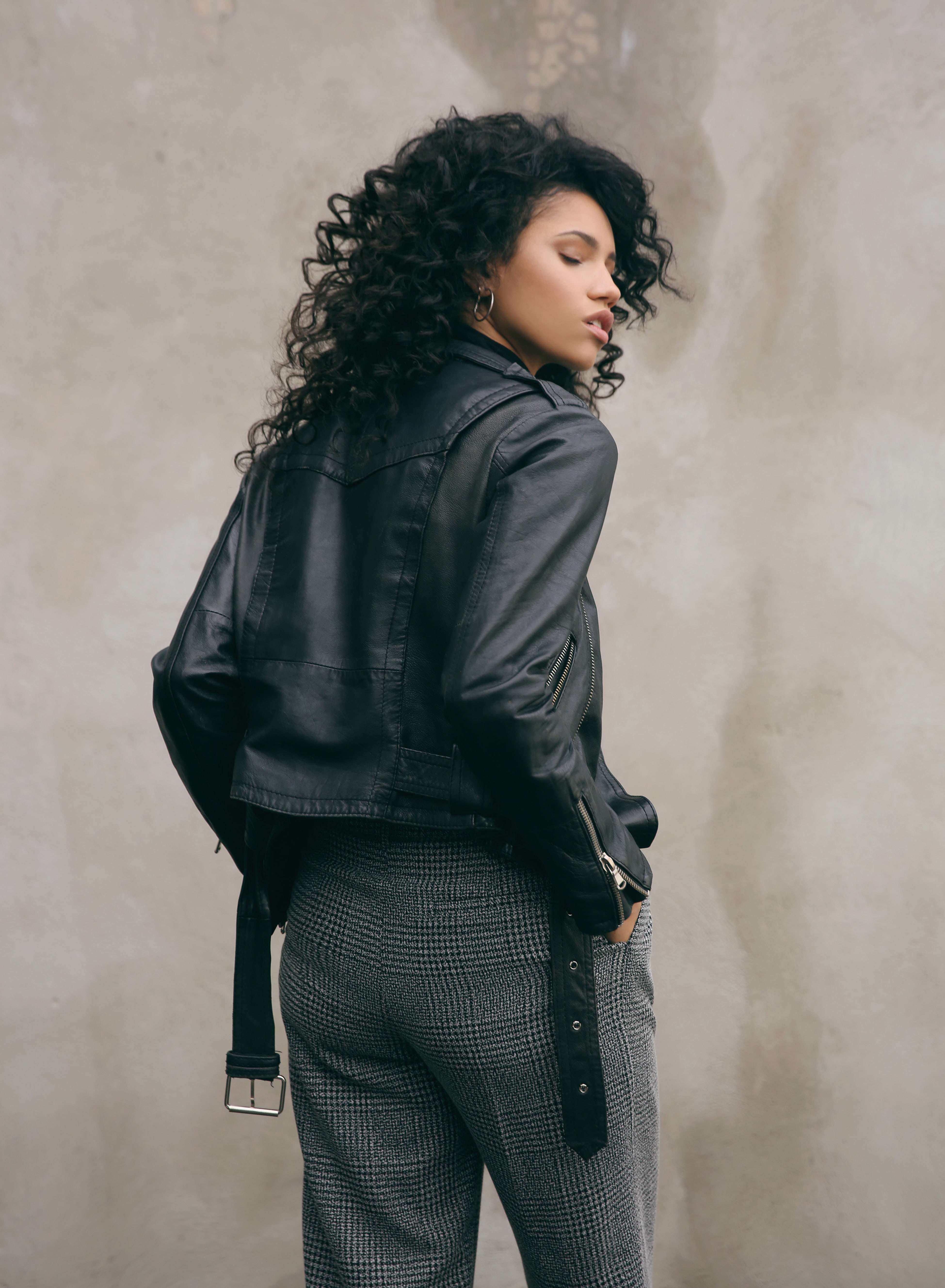 Your new show 'Carnage' looks so awesome – what's it like hosting alongside Freddie Flintoff and Lethal Bizzle as a trio?
It's such a crazy trio, we all come from such different worlds, and I found that so stimulating and refreshing. I'm so used to working with other presenters, my peers, so it was a brilliant experience to be surrounded by these guys with so many stories to tell outside of that discipline. I mean, spending every day with a former England cricket captain and a pioneering grime MC, that's insane right! I learned a lot from them, I was always curious to find out more about their lives and hear their perspectives on things, and most importantly we got on really well; they're both very funny. The turning point I think was working out how to push each other's buttons and realising we could take the piss out of each other: that was when we found a really great dynamic which I hope translates well on screen.
Do you wish you could have a go at competing?
I am a terrible driver! I failed my test twice for fully misunderstanding how you should read the road, and crashed my first car into the side of my own house, so I'd probably do very badly. But I maintain that the problem is more my relationship with other drivers and the rules of the road than the actual driving itself, so Carnage -in the desert, where anything goes- is perhaps the ideal arena for me and my dubious automotive skills. Perhaps. But honestly, seriously, the drivers we have on the show (who are from all sorts of backgrounds, from banger racers, to ex-military, to an 18-year-old who's only just got her licence but her dad's instilled next-level menace into her road rage) are sensational, it's really something to behold, you'll love it.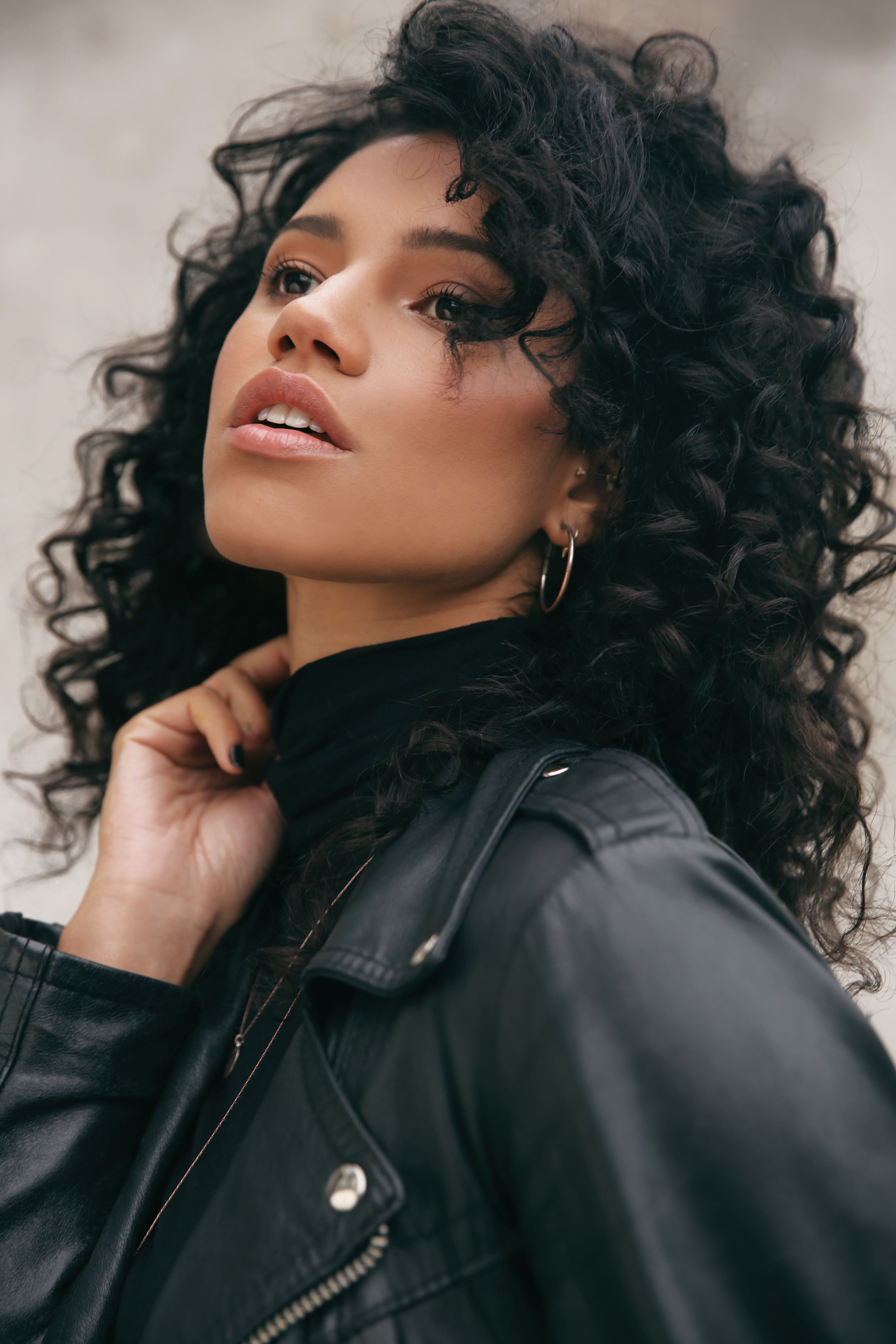 Alongside this, you've been making documentaries, do you think your early days as a journalist helped shape the kind of topics you were interested in covering?
Of course. And it still does. I am in talks with BBC Three and Channel Four to make more docs on the subjects I am passionate about: for example the refugee crisis, institutionalised prejudices, societal expectations of women, attitudes towards sex, a ton of cultural phenomena. This is why I do this, to tell these stories and to learn. I love entertainment television, and I am grateful for a steady radio job, but my heart and driving force will always lie in journalistic pursuits or storytelling. It's just that it takes time and is often very difficult to get documentaries off the ground, but you have to be reactive, topical and keep plugging away at the issues you want to cover. I intend to do so for a long old time.
With the research, how long can the process of making a documentary take?
It really varies. I made a documentary for Channel Five not long ago about the rise of online horror and digital folklore, which took me all over the country and all the way to Poland and back in search of this creepy masked guy on the internet who we eventually found in a derelict Nazi sanatorium in the forest outside of Warsaw; we basically shot that in one insanely intense week. But then there are projects I've been researching and developing for years, and it may be many years more before we shoot them, then more time again before they hit screens. It depends on how relevant the topic is, how reactive it is to current affairs, whether there's a demand among the viewership to see it explored and how long you need to follow a subject to understand it and have a tale to tell.