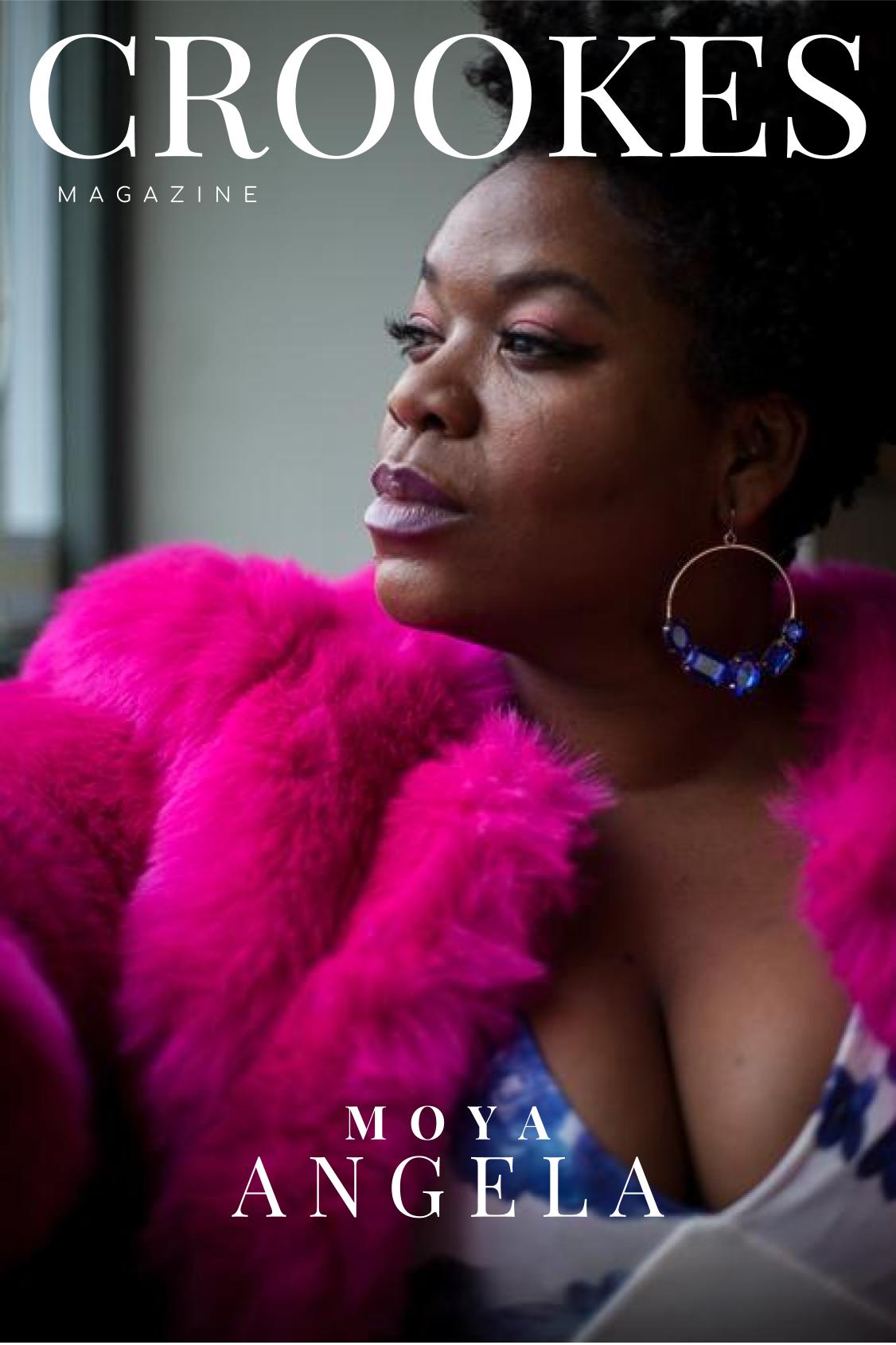 MOYA ANGELA is building a reputation in theatre on both sides of the Atlantic – with Broadway and West End roles. The Indiana-born performer landed her first major stage role in the Tony Award Winning Broadway musical – 'The Lion King' – shortly after leaving Kentucky University.
After her contract with 'The Lion King' ended, Angela went home to recoup from being on the road for two and a half years. It was soon after this that she was asked to fly to New York City to audition for the role of Effie White in a tour of of the iconic Broadway musical 'Dreamgirls'.
Alongside her leading role in 'Dreamgirls' – Moya Angela auditioned in 2016 for 'America's Got Talent', in which she reached the semi-finals. To help share her experience of making it in theatre, Angela is an ambassador for Broadway in the H.O.O.D – an organisation that helps open doors to young aspiring performers.
I had a chat with Moya Angela about her time in both Broadway and West End productions.
What was your first experience of seeing Broadway?
My first experience was seeing Ragtime. It was such an amazing show and had me hooked immediately, especially seeing Audra McDonald.
Can you pinpoint some of the differences between Broadway and the West End? Does it feel like a different culture all together?
As far as the calibre of shows, they are on the same plane. The only main difference is location. The West End has a very high standard of performers just as Broadway does. It's pretty cool to know that I have two great options to work at and be around such great talent.
Which do you prefer?
Honestly, either one, as long as I stay working. Glad I have options now.
Do you have a technique to warm up your voice before a performance?
I have levels to my warm up. As soon as I wake, I start speaking and warming my voice. Checking on where I am that day. Then closer to the show, I make sure I've eaten and I then get more intense with my warm up. I never sing too much to ensure I have a vocally strong show. It's a process.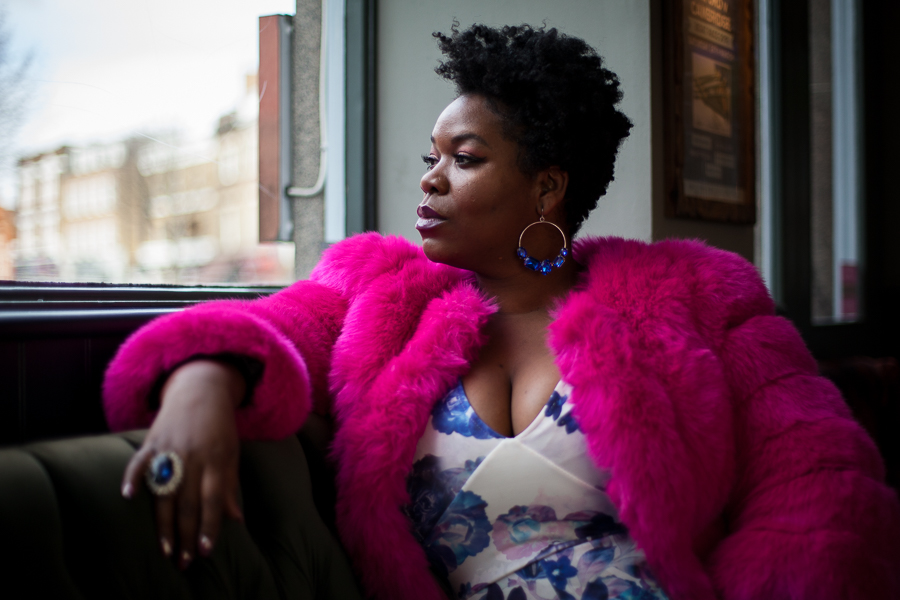 'Dreamgirls' has been around for almost four decades, what will people see in this new West End show?
They will see so much more of the glitz and glamour – it looks like it came straight out of the 60's . The costumes and staging are nods straight from the original piece. And of course, the singing is unmatchable. Powerhouse vocals all around!
Many great actresses have played the role in Effie White, are you drawing from any of them in your portrayal?
Yes, if anything, I draw it straight from the original Jennifer Holiday. Her strength and courage. But I also draw just from myself. I've played this role now for eight years. You have to get it from places that are real inside yourself or else it will not come across to the audience properly.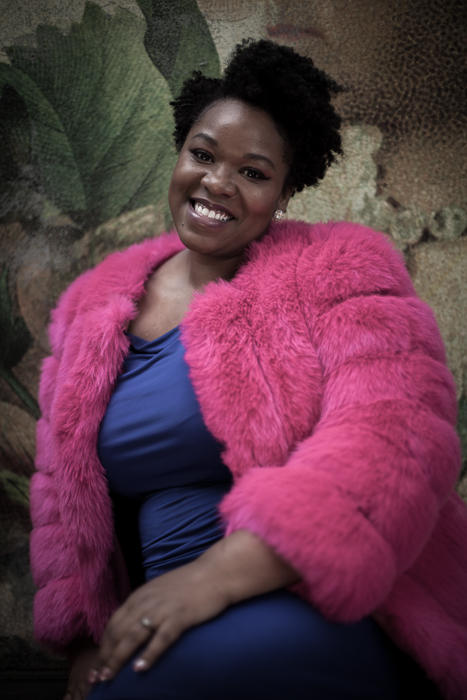 You're an Ambassador for Broadway in The H.O.O.D, what does that involve?
Broadway in the H.O.O.D is a non-profit organization that provides a place for people in the inner city to learn what it takes to be a Broadway star. 'Helping Others Open Doors' is what hood stands for. We teach young and old; dancing, singing and acting at no cost to them. Bringing in trained professionals such as myself to help train. We then put on shows at the Smith Centre in Las Vegas, which is the only equity theatre. I love everything this organization teaches and stands for and will always be a proud ambassador.
Does Broadway have a representation problem?
The world has a representation problem. I think Broadway needs to be more diverse in the background which will allow more colourful stories in the forefront.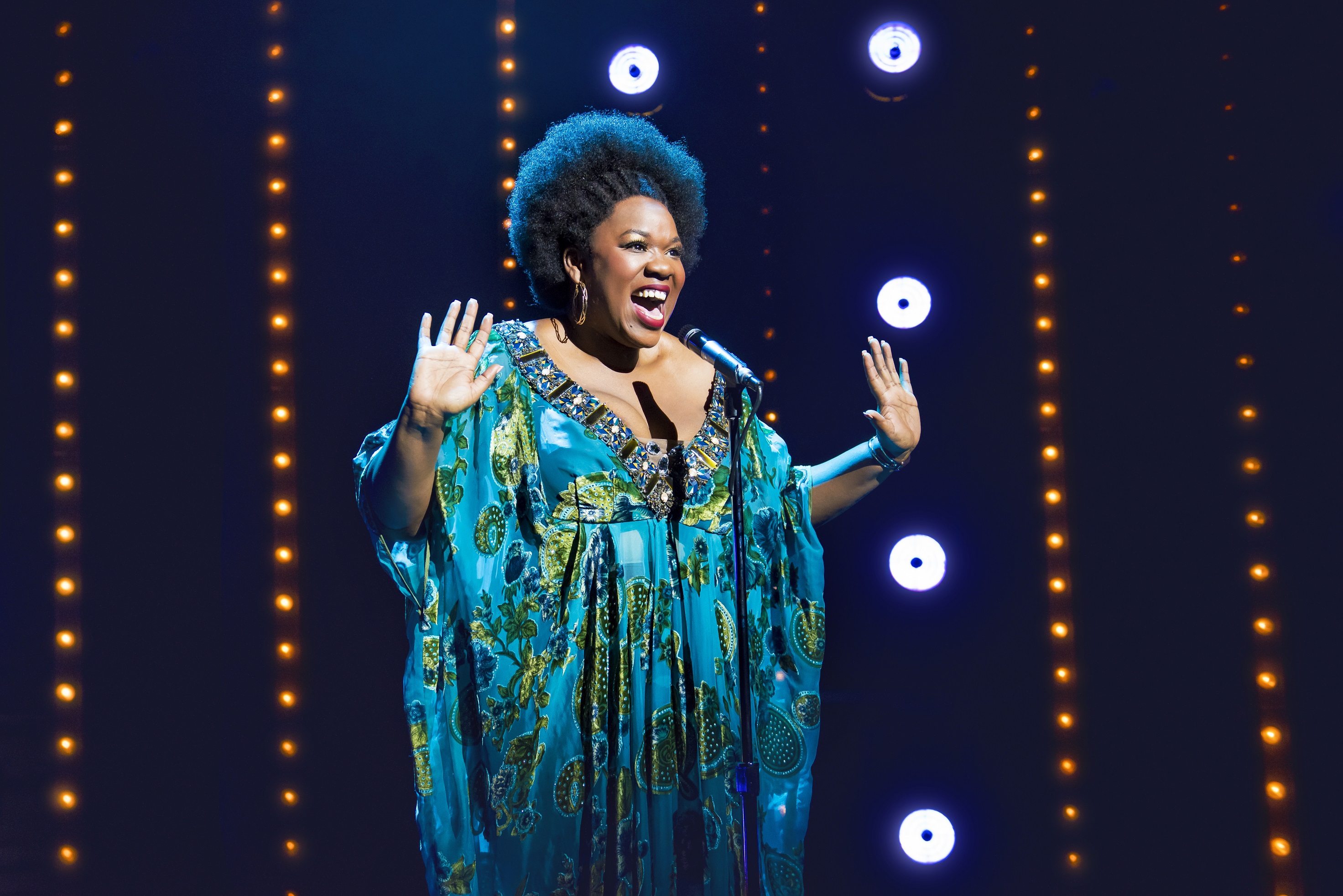 It's been a few years now since you were a semi-finalist on 'America's Got Talent', what did you learn from the experience?
That you don't need to win to win. It taught me I was in the right place doing the right thing. If you keep going forward, you will reach the finish line eventually. Maybe not at the pace you desired, but it will be the one that works better for you.
QUICK QUESTIONS WITH MOYA ANGELA
Last movie you watched?
'Black Panther' – Wakanda forever [laughs]
Best show to binge-watch?
'Scandal'
What's the strangest food combo you've ever had?
A chicken and donut sandwich – don't judge [laughs]
What's on your music playlist at the moment?
Black Coffee House Music
Everyone has a cool app idea, what's yours?
Chef delivery!
Best present you've ever received?
Candy with my face on it.
Worst joke you've ever heard?
All the chickens crossed the road once.
Last book you read?
'The Beach House' by Mary Alice Monroe
Would you rather be at a mountain hideaway or a beach house?
Duh…Beach House.
Do you have a philosophy?
Everything happens for a reason.
One thing in particular that you're really excited about for the future?
Recording an album.
To see Moya Angela as Effie White at the Savoy Theatre please go to DreamGirlsWestEnd.com
Check out Moya's Instagram & Twitter
PHOTOGRAPHY: PAUL BLACK
INTERVIEW: ADAM CROOKES
Send a Letter to the Editor about this Article
—
MORE INTERVIEWS:
Interview: Alex Lawther & Jessica Barden are teen-misfits in 'The End Of The F***ing World' on Netflix
Interview: Liam Gallagher on his new album 'As You Were'
Interview: Amanda Abbington on her leading role in Netflix's 'Safe'
Interview: Emmett Scanlan on Netflix's 'Safe', Auditioning & Powerful Women
Interview: The Magnetism of Billy Magnussen – 'Black Mirror' & 'Game Night'
Interview: Wallis Day has landed on 'Krypton'
Interview: Ray Panthaki on 'Marcella' Season 2 & being a BAFTA Breathrough Brit
Interview: Blossoms on directing their music videos and their new album
Interview: Hayley Law is taking over your screens on 'Riverdale' & 'Altered Carbon'
Interview: Violett Beane plays Truth Or Dare and shares her App Idea
Interview: Ralph Ineson on the freedoms of motion capture and his role in 'Ready Player One'
Interview: Tommy Bastow on his role in ABC's 'The Crossing'
Interview: Jack Maynard on moving forward & balancing YouTube, TV & Touring
Interview: Disney's Meg Donnelly talks 'Zombies' & 'American Housewife'