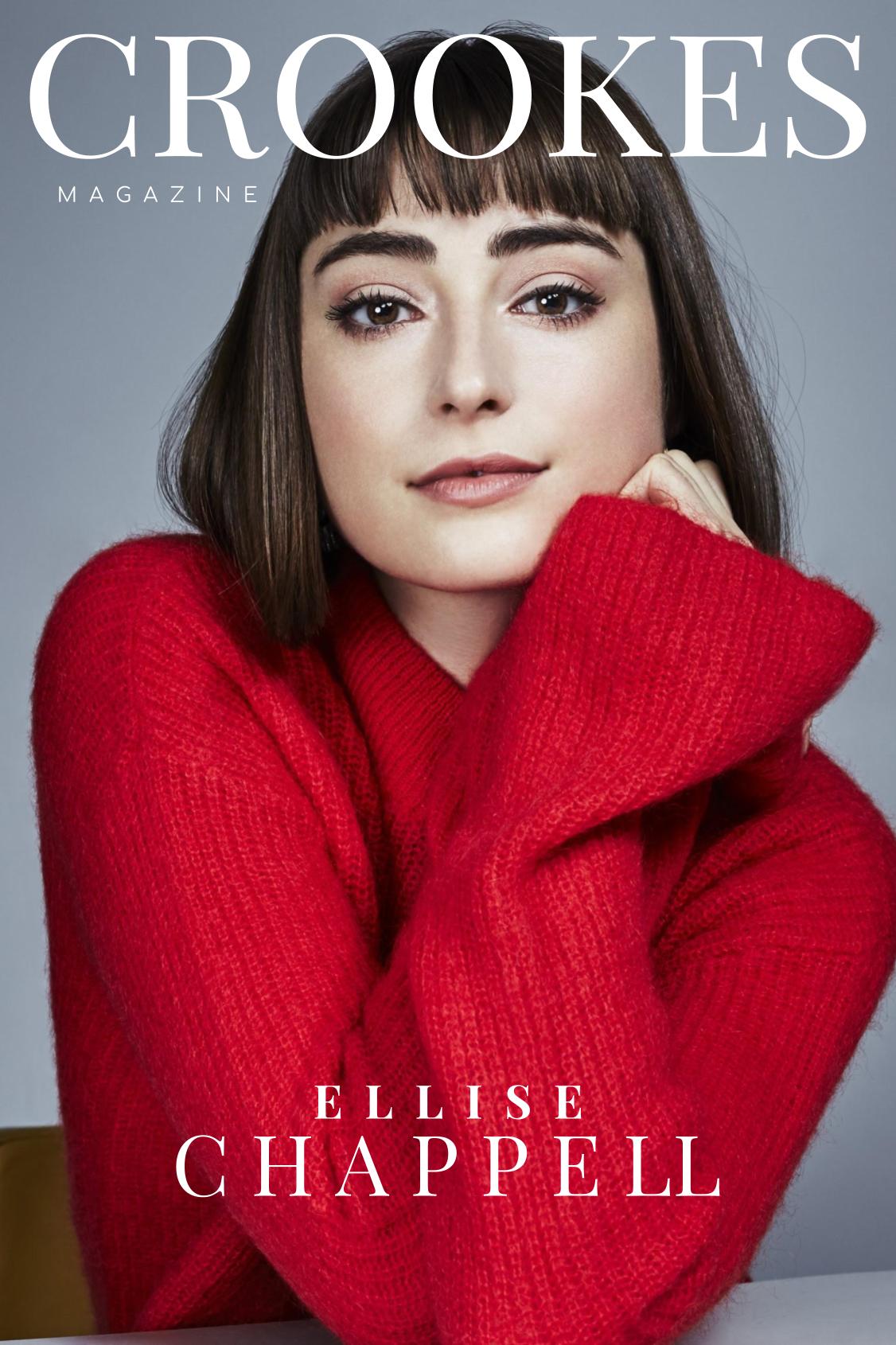 ELLISE CHAPPELL joined the hit-historical drama 'Poldark' last year.  Set in the late-18th century, the plot follows the titular character return to Cornwall after the American War of Independence.
As the highly-anticipated new season approaches, we talk to Ellise Chappell about her time on the show and what we can expect in the coming weeks.
AC: Who did you particularly enjoy working with on the cast of 'Poldark'?
ELLISE CHAPPELL: Christian Brassington who plays Ossie – he's so fantastic, and nothing like his character!
What can you tell us about your own character in 'Poldark'?
Morwenna is very gentle, kind-hearted, caring and sentimental – she
wouldn't hurt a fly. She's also been brought up to have a real sense of
duty, and it's this dutifulness that allows her to be taken advantage of
in certain instances. She does however, have a lot of hidden strength,
resilience and resourcefulness, and has so much integrity. For me, she's
a heroine; she's incredibly brave, loyal and selfless; when it comes to
defending the people she loves, she's prepared to step up and show
her courage.
Do you have any funny stories from the set of 'Poldark'?
I wear a full wig as Morwenna, which means that my actual hair is
flattened, plaited, pinned, bald-capped and hair-sprayed. A lot of
hairspray. It's such amazing work by the hair and make-up team, but
at the end of the day, when the wig comes off…it's a sight to behold.
The cast would sing the Darth Vader theme tune!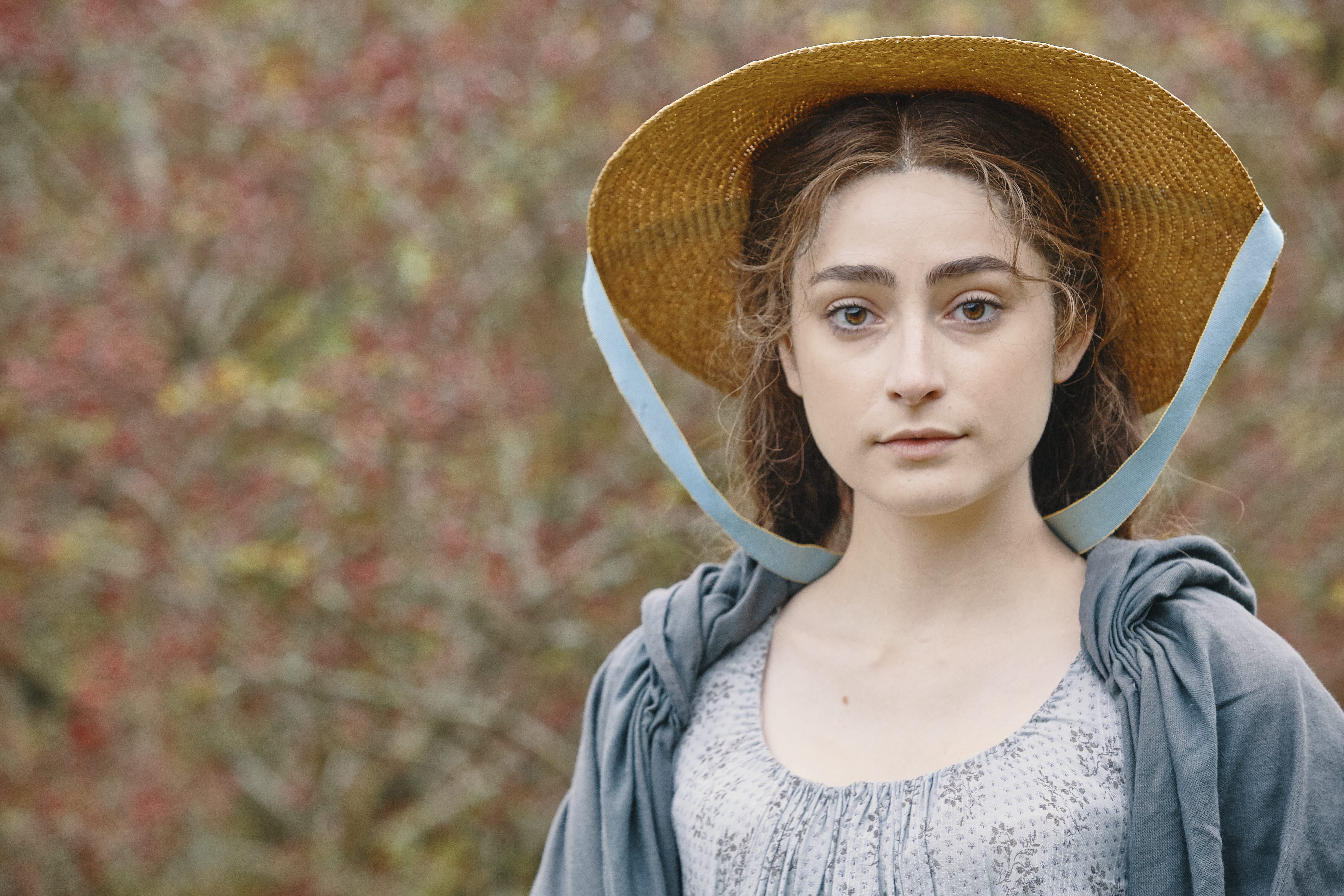 So I'm guessing you worked with the costume designer quite closely on what your character would have worn?
Absolutely, it's such an important part of the process. If your costume
accurately reflects the part you're playing, it's a really useful tool to
help you get into character. Morwenna wears soft colours and earthy
tones, usually with a delicate floral pattern. For me, this reflects her
gentle temperament, and her love of nature.
'Poldark' is so popular here in England, what do you think it is about the show that audiences find so appealing?
There are so many great characters, relationships and storylines – it's
got something for everyone – there's passion, romance, conflict,
action, adventure and so much more!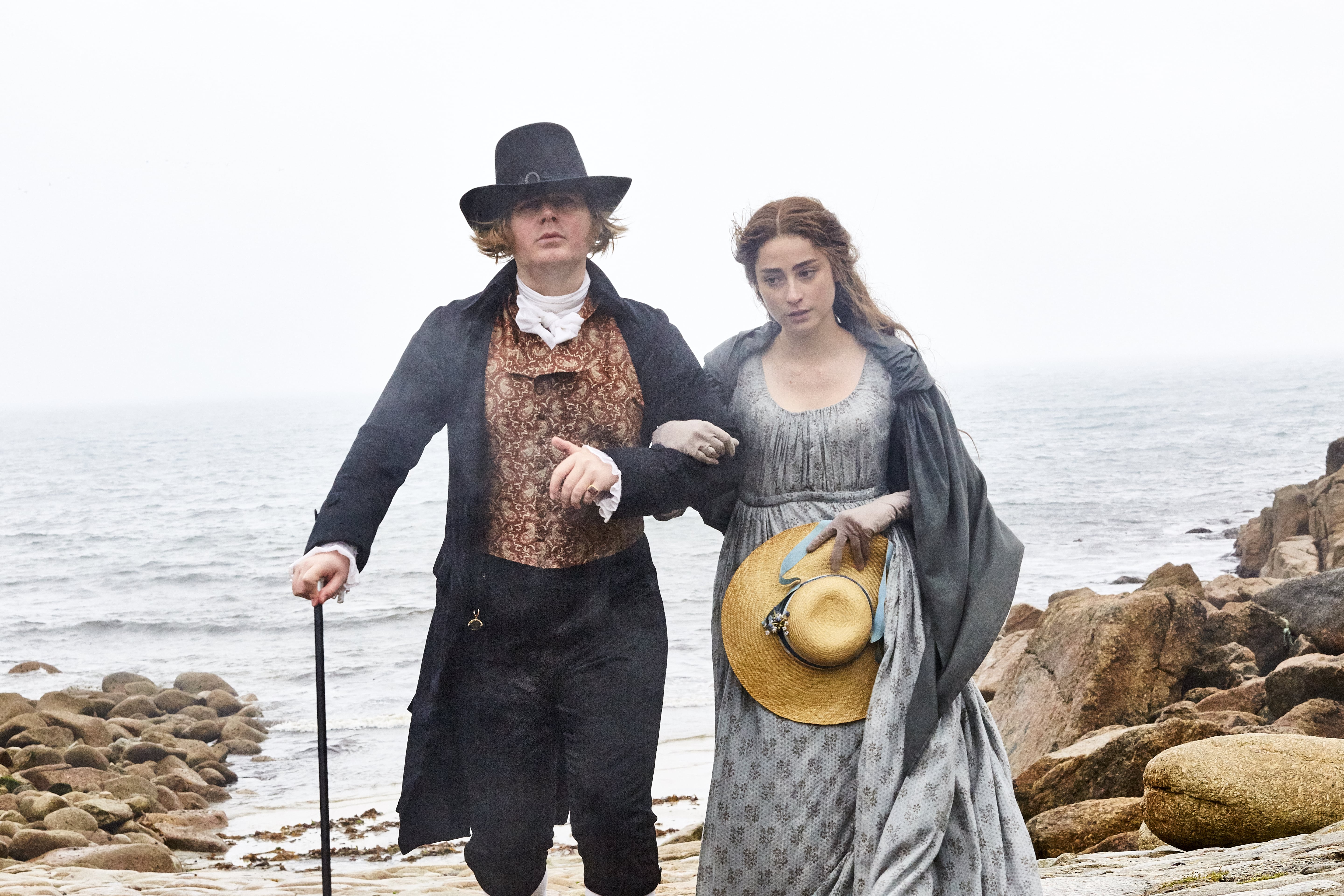 If you weren't acting, what path do you think you'd be taking?
I like to think I'd be doing something else creative, like illustration. I do
love history too though, so maybe Art History.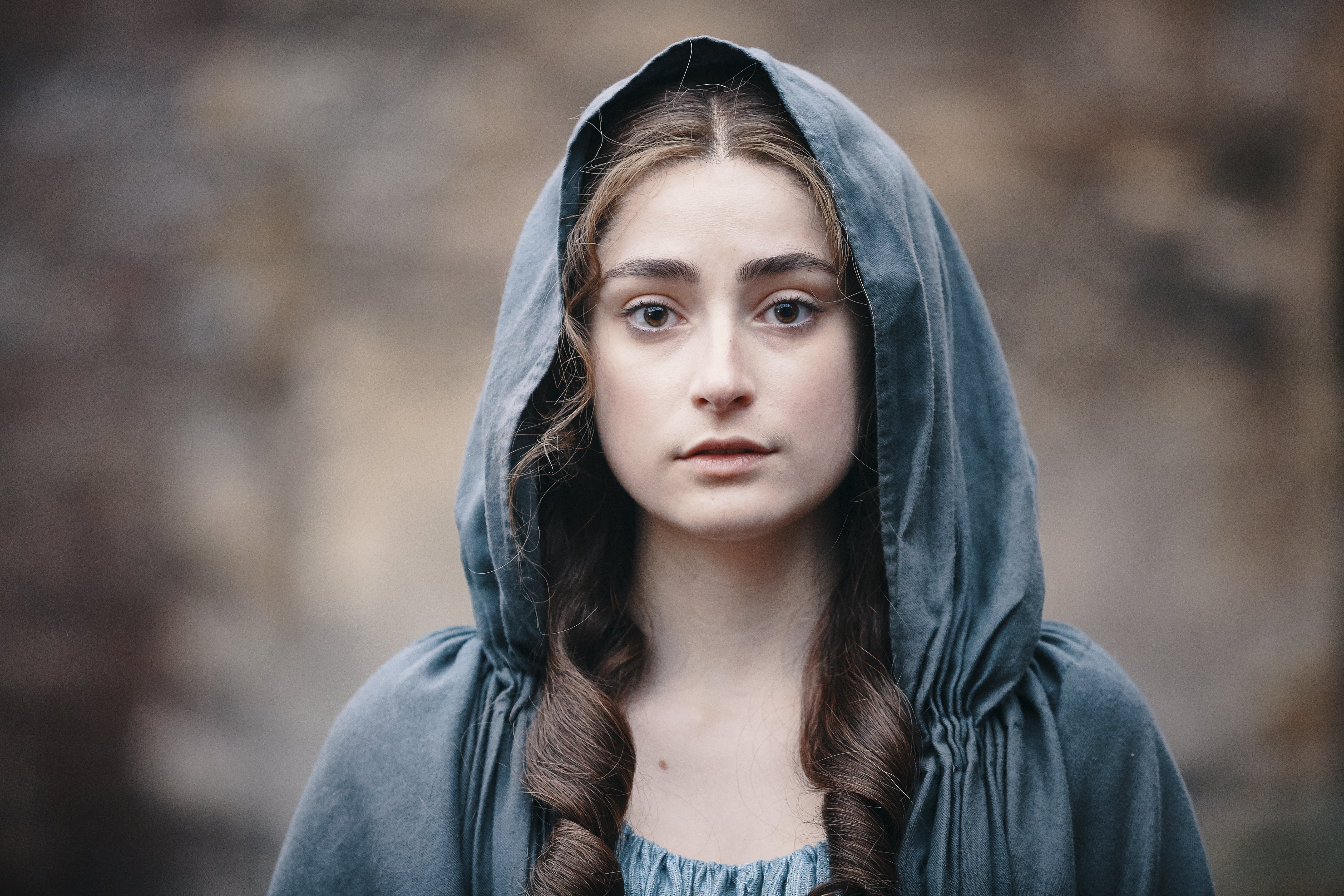 QUICK QUESTIONS WITH ELLISE CHAPPELL
Last movie you watched?

I just finished re-watching the Lord of the Rings trilogy. They're so so brilliant.

Best show to binge-watch?
I recently heavily binged 'The Good Place' on Netflix with Kristen Bell – it
was so great! Each episode is only twenty-minutes long which makes it perfect binge material.

What's the strangest food combo you've ever had?
I went to Florence last year and had marmalade with the charcuterie –
I thought it was so delicious which is surprising because I usually hate
fruit with meat.

What's on your music playlist at the moment?
Little Dragon and Bonobo are always on my playlist. I am loving the 'Call Me By Your Name' soundtrack at the moment too.
Everyone has a cool app idea, what's yours?
Okay how about an app that you use when you have a few hours to
kill and don't know how to fill it? It could suggest potential classes in
the area, good cafés, restaurants, places to visit – basically things to
see or do. It probably already exists, but if not, you saw it here first!
Advice to your younger self?
Don't worry so much! Also, you can miss a day of school when you're
ill, it's okay.
Is there one thing in particular that you're really excited about for the
future?
CHRISTMAS! I'm always excited about Christmas. I'm one of those people who will happily buy an advent calendar in October.
A sport you wish you could play?
Tennis. I can kinda play, but there is absolutely no technique involved.
Worst joke you've ever heard?
I'm not sure if this is the worst joke, but it's the only one I can ever
remember (and I always enjoy it): What did the fish say when it swam into a wall? Dam.
What was the last book you read?
'A Little Life' by Hanya Yanagihara. So beautiful. I was so invested in the
characters I cried when it ended.
Would you rather be at a mountain hideaway or a beach house?
Impossible question. Mountain hideaway maybe.
What is the furthest you've been from home?
Geographically, the States, although when I was eight I went on a school
trip to Normandy, France – it was awesome but I was only little and a
bit homesick so it felt really far away from home.
INTERVIEW: ADAM CROOKES
Send a Letter to the Editor about this Article
—
MORE INTERVIEWS:
Interview: Alex Lawther & Jessica Barden are teen-misfits in 'The End Of The F***ing World' on Netflix
Interview: Liam Gallagher on his new album 'As You Were'
Interview: Amanda Abbington on her leading role in Netflix's 'Safe'
Interview: Emmett Scanlan on Netflix's 'Safe', Auditioning & Powerful Women
Interview: The Magnetism of Billy Magnussen – 'Black Mirror' & 'Game Night'
Interview: Wallis Day has landed on 'Krypton'
Interview: Ray Panthaki on 'Marcella' Season 2 & being a BAFTA Breathrough Brit
Interview: Blossoms on directing their music videos and their new album
Interview: Hayley Law is taking over your screens on 'Riverdale' & 'Altered Carbon'
Interview: Violett Beane plays Truth Or Dare and shares her App Idea
Interview: Ralph Ineson on the freedoms of motion capture and his role in 'Ready Player One'
Interview: Tommy Bastow on his role in ABC's 'The Crossing'
Interview: Jack Maynard on moving forward & balancing YouTube, TV & Touring
Interview: Disney's Meg Donnelly talks 'Zombies' & 'American Housewife'