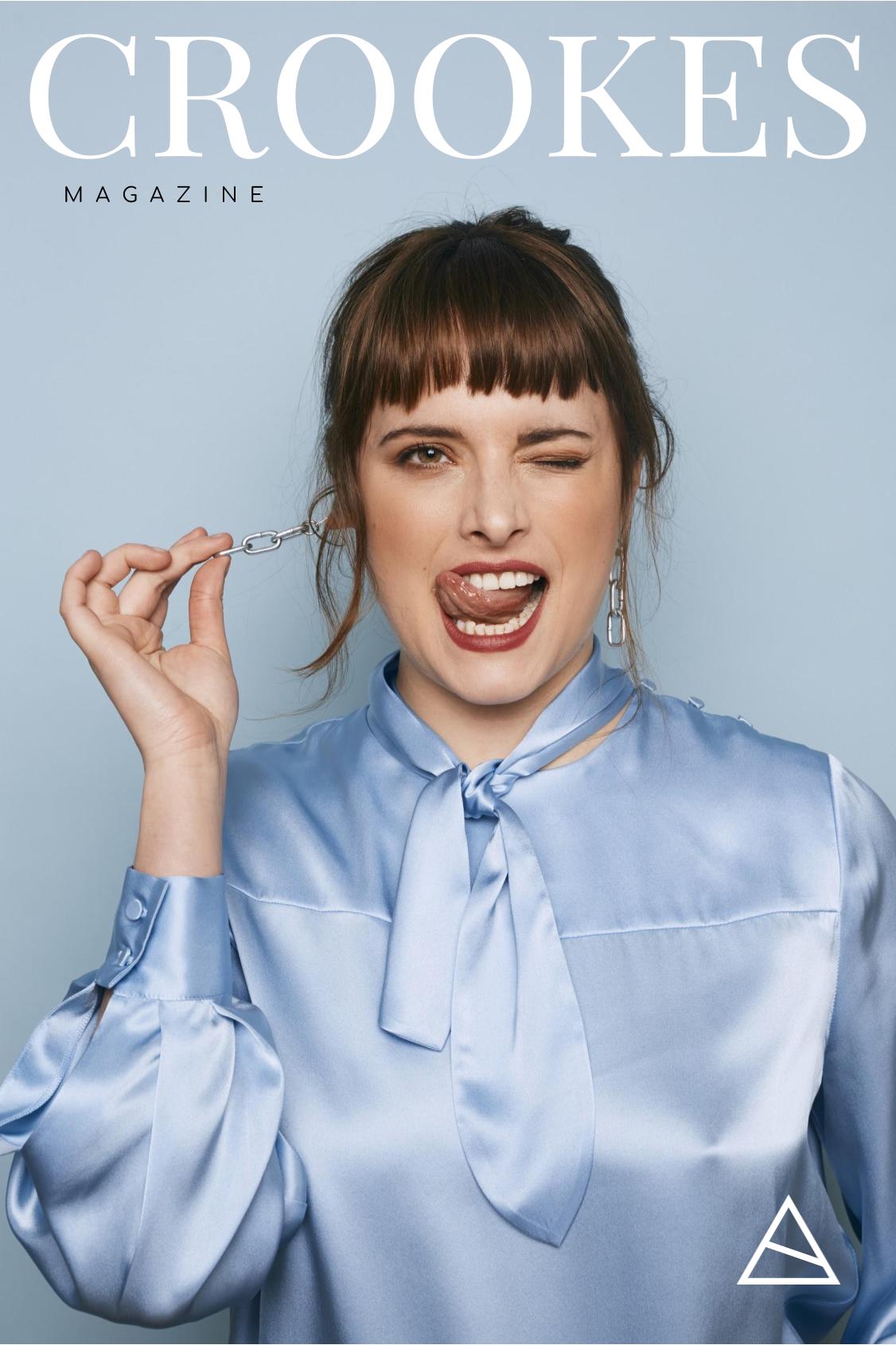 It's been just seven years since HANNAH BRITLAND first emerged onto screens with a very small role in 'Home and Away', while she is now most recognisable for 'Skins' and 'Freshmeat'. Hannah has been appearing in a main role on Netflix's 'Lovesick' for three seasons – with the most recent airing earlier this year to further acclaim from critics and wide-spread love from fans.
Her new role in the new ITV crime thriller 'Innocent' is a major departure from the tones of her previous work. 'Innocent' tells the story of man who has been recently released from prison after being convicted of murdering his wife – with Hannah's character getting caught up in the middle of the drama. Told over four nights, 'Innocent' promises to be event television, giving Hannah Britland a huge primetime platform to show her talents.
I caught up with Hannah Britland to chat all-things 'Lovesick' and 'Innocent'.
AC: The third season of 'Lovesick' aired earlier this year, what do you think is the secret to its success?
HANNAH BRITLAND: I think that 'Lovesick' has helped re-define the romantic comedy for the Netflix generation. There were so many amazing comedies in the 90's and early 00's ('Four Weddings' and A Funeral', 'Notting Hill', 'Never Been Kissed') and then the romantic comedy fell out of favour for whatever reason and largely disappeared. 'Lovesick' makes the genre fresh again, it is obviously hilarious and at times heartbreaking, but it's also very real which I feel is the difference. The characters are all flawed but ultimately likeable – they remind you of your own relationships and friends. Its secret is that you feel that you really know these people, you care for them.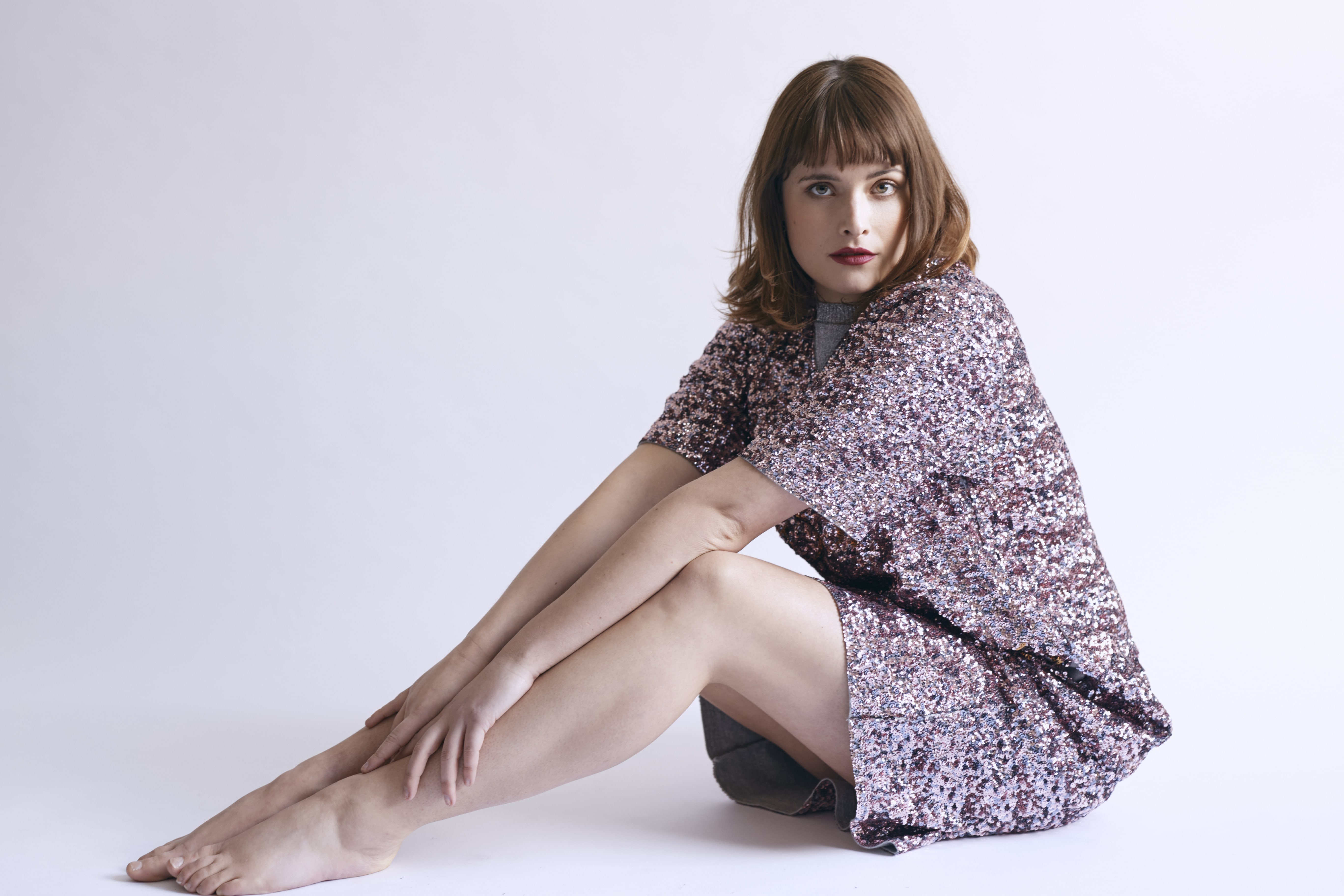 I can imagine it's a funny set to work on?
The set is great to work on. One the reasons being that it's largely the same crew, so every year we come back it's like a family reunion. We all get to catch up over the three months spent in Glasgow – and Glasgow itself is such a fun city – the music and the whiskey is on a different level!
You're new show 'Innocent' couldn't be any more different! What can you tell us about the show and your role in it?
'Innocent' is a world away from 'Lovesick', it tells the story of man who has been recently released from prison after being convicted of murdering his wife. It's led by Lee Ingleby who is a brilliant actor, but it's a very large cast and ultimately has a great ensemble feel. We follow these characters as the police try to uncover who is innocent in the community and who is guilty, there are secrets and lies hidden around every corner. My character is a young woman caught up in the madness, who is battling with her own demons.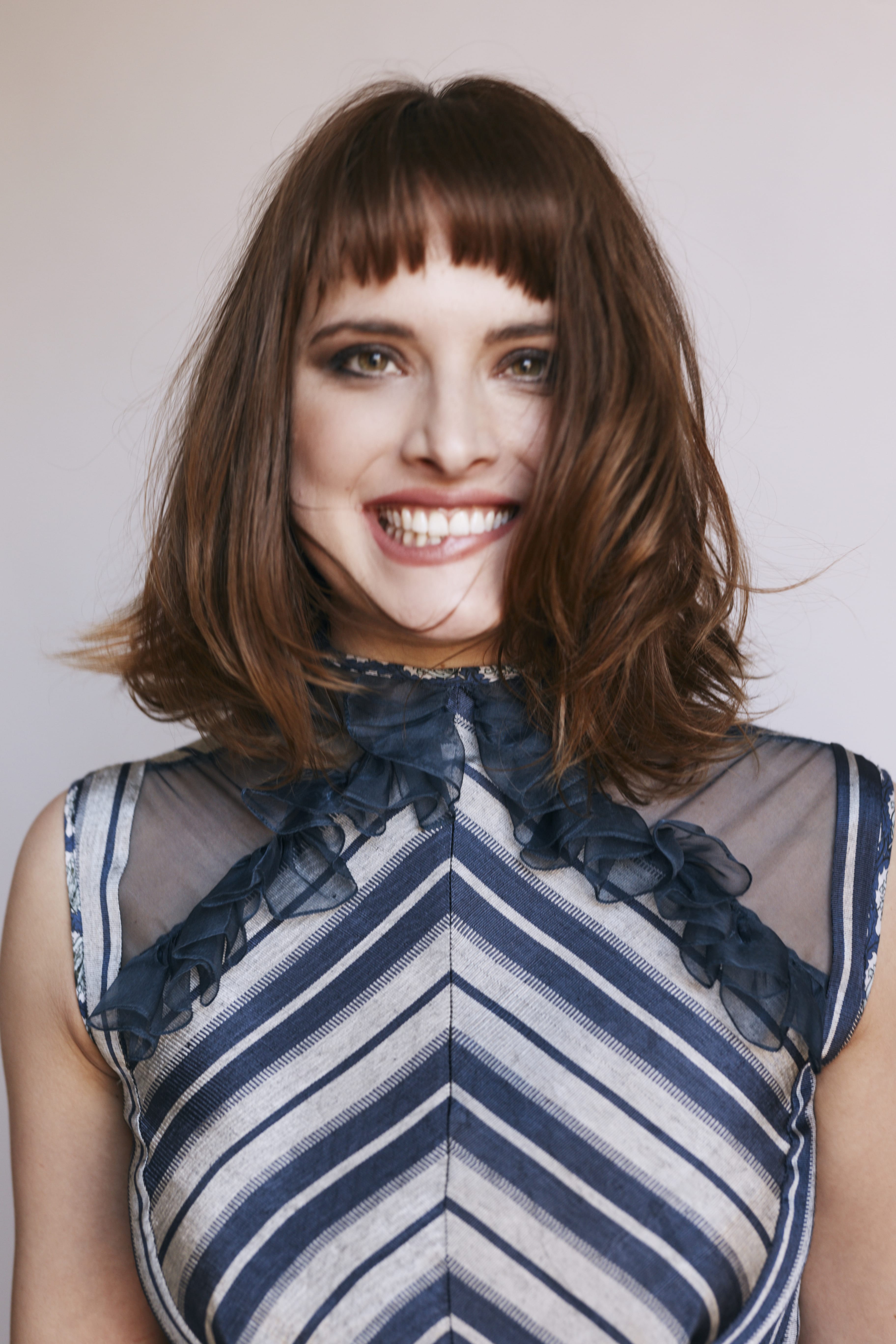 Is there a particular reason as to why it is told in four parts?
I think it's told in four parts because the story demands that level of detail. It's an intelligent script and keeps you guessing the whole way. It's an exciting ride with a shocking twist.
British TV really seems to be pulling great drama shows out the bag at the moment, if you could compare it to be a mix of two shows, which would they be?
I'm afraid I haven't watched too much TV recently, but I could compare it to the American version of 'The Killing'. It has the same sort of intensity.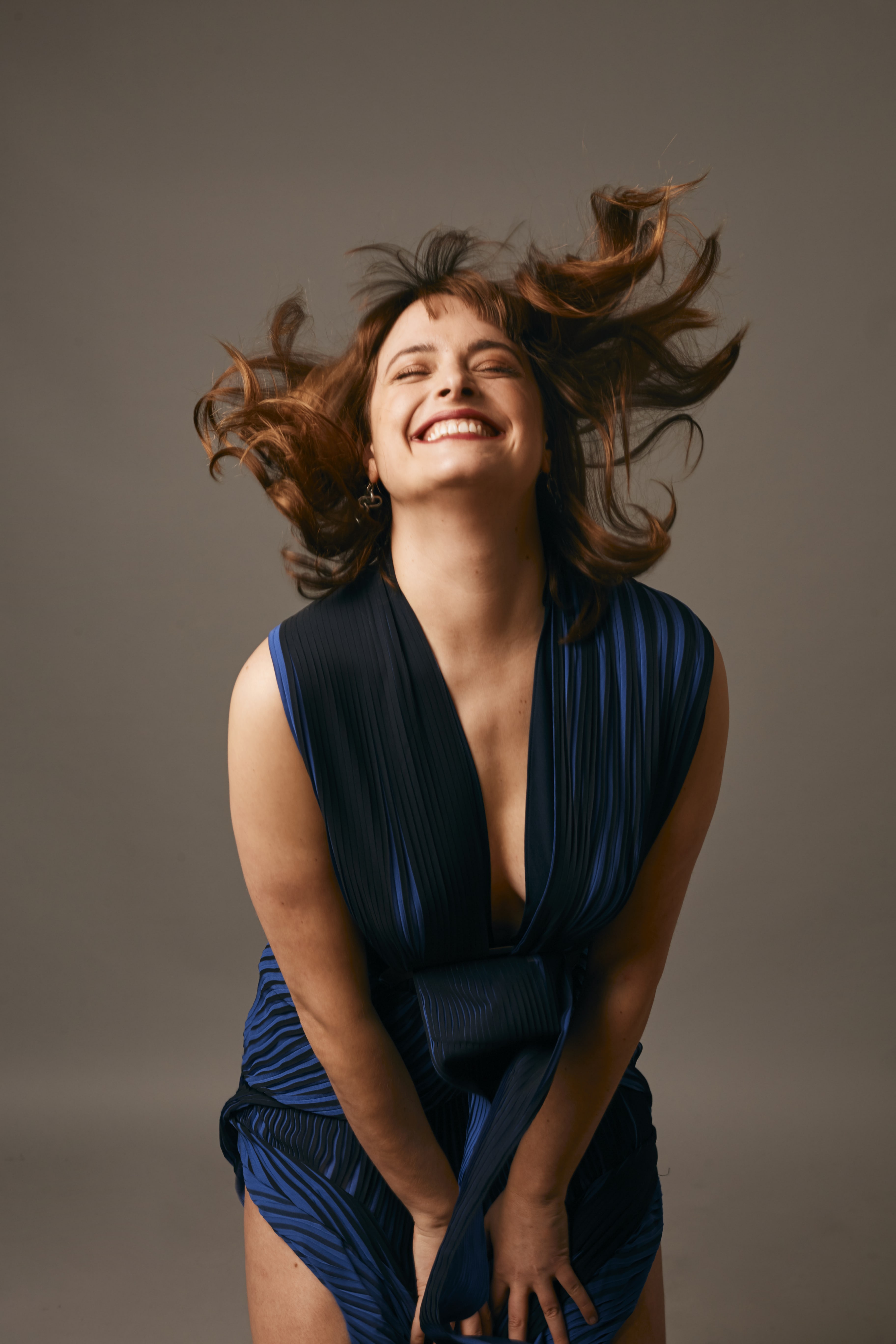 You've recently been on stage as well at Southwark with 'The War Has Not Yet Started', is theatre something you're looking to do more of?
I went to Guildhall so I am classically trained, I worked on theatre for three years! I have been lucky enough since leaving to work on some of London's most exciting stages – like the Hamstead and Regents Park Open Air theatre. I'm happy to go wherever the work takes me as long as it's a great script and an interesting part.
Do you have a favourite genre of work at the moment or do you like dipping between multiple?
I think each genre teaches you something new about acting each time. I think comedy is probably the most challenging for me and ironically the genre I have worked the most in. Comedy is like learning to play a new musical instrument each time. there's a rhythm and  skill to it unlike anything else. If you miss the beat you're out. There's no way around that. I tend to do more dramatic work in the theatre, but again I feel very fortunate to be able to have the opportunity and the training to do both.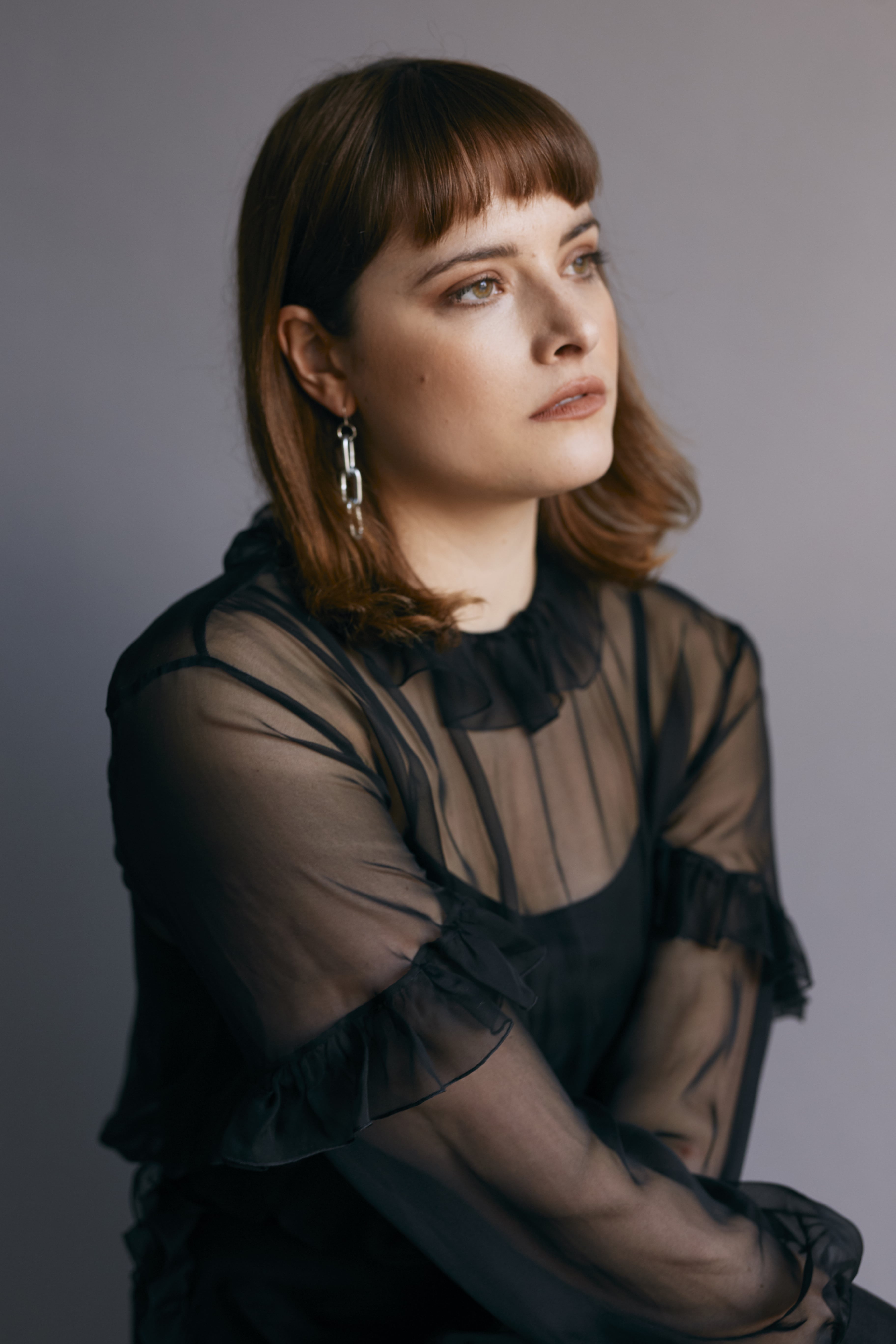 QUICK QUESTIONS WITH HANNAH BRITLAND

Last movie you watched?
'A Quiet Place'

Best show to binge-watch?
'LOVESICK'!

What's the strangest food combo you've ever had?
I don't know about strange, but I absolutely hate oysters.

What's on your music playlist at the moment?
Billy Joel, Pink Floyd and Beyonce.

A sport you wish you could play?
Basketball

Best present you've ever received?
I'm obsessed with my red leather Filofax my mum and dad  bought me. Genuinely.

Would you rather be at a mountain hideaway or a beach house?
Beach house

Do you have a philosophy?
Go hard or go home.

One thing in particular that you're really excited about for the future?
I'm developing two scripts at the moment so I am super excited about how far I can take them. I want to create my own work and work for other people whose talents I admire.
'Innocent' begins at 9pm on Monday 14 May on ITV
PHOTOGRAPHER: BARTEK SZMIGULSKI
INTERVIEW: ADAM CROOKES
STYLING: HOLLY OUNSTEAD
HAIR & MAKEUP: CHARLOTTE YEOMANS
Send a Letter to the Editor about this Article
—
MORE INTERVIEWS:
Interview: Alex Lawther & Jessica Barden are teen-misfits in 'The End Of The F***ing World' on Netflix
Interview: Amanda Abbington on her leading role in Netflix's 'Safe'
Interview: Emmett Scanlan on Netflix's 'Safe', Auditioning & Powerful Women
Interview: The Magnetism of Billy Magnussen – 'Black Mirror' & 'Game Night'
Interview: Wallis Day has landed on 'Krypton'
Interview: Ray Panthaki on 'Marcella' Season 2 & being a BAFTA Breathrough Brit
Interview: Blossoms on directing their music videos and their new album
Interview: Hayley Law is taking over your screens on 'Riverdale' & 'Altered Carbon'
Interview: Violett Beane plays Truth Or Dare and shares her App Idea
Interview: Ralph Ineson on the freedoms of motion capture and his role in 'Ready Player One'
Interview: Tommy Bastow on his role in ABC's 'The Crossing'
Interview: Jack Maynard on moving forward & balancing YouTube, TV & Touring
Interview: Disney's Meg Donnelly talks 'Zombies' & 'American Housewife'