It's often difficult to capture a person's character by reading their words in an interview – but with a person bursting with character like EMMETT SCANLAN, it's not difficult at all.
After starring in British soap opera 'Hollyoaks' for three years, the Irish actor landed a main role in crime drama 'The Fall' alongside Gillian Anderson. One of the projects that he seemed to be most proud of was the supernatural drama series 'In The Flesh' (2014), which Emmett described to me as "hugely underrated" despite the show winning a BAFTA for Best Mini-Series.
Now, Emmett Scanlan is heading to a global audience with a leading role in Netflix's 'Safe' alongside Michael C. Hall and Amanda Abbington – centering around a gated community, whose buried secrets are brought to light after a murder and a disappearance occur in a single night.
Emmett has also finished filming for the upcoming ITV drama series 'Butterfly', where he is playing the male lead opposite Anna Friel. The series is about the acrimonious relationship between separated parents and their division in opinion over how to support their gender variant younger child.
Stories are like music. Everyone has a few chords to play with and what makes yours stand out from the rest is how you put them all together.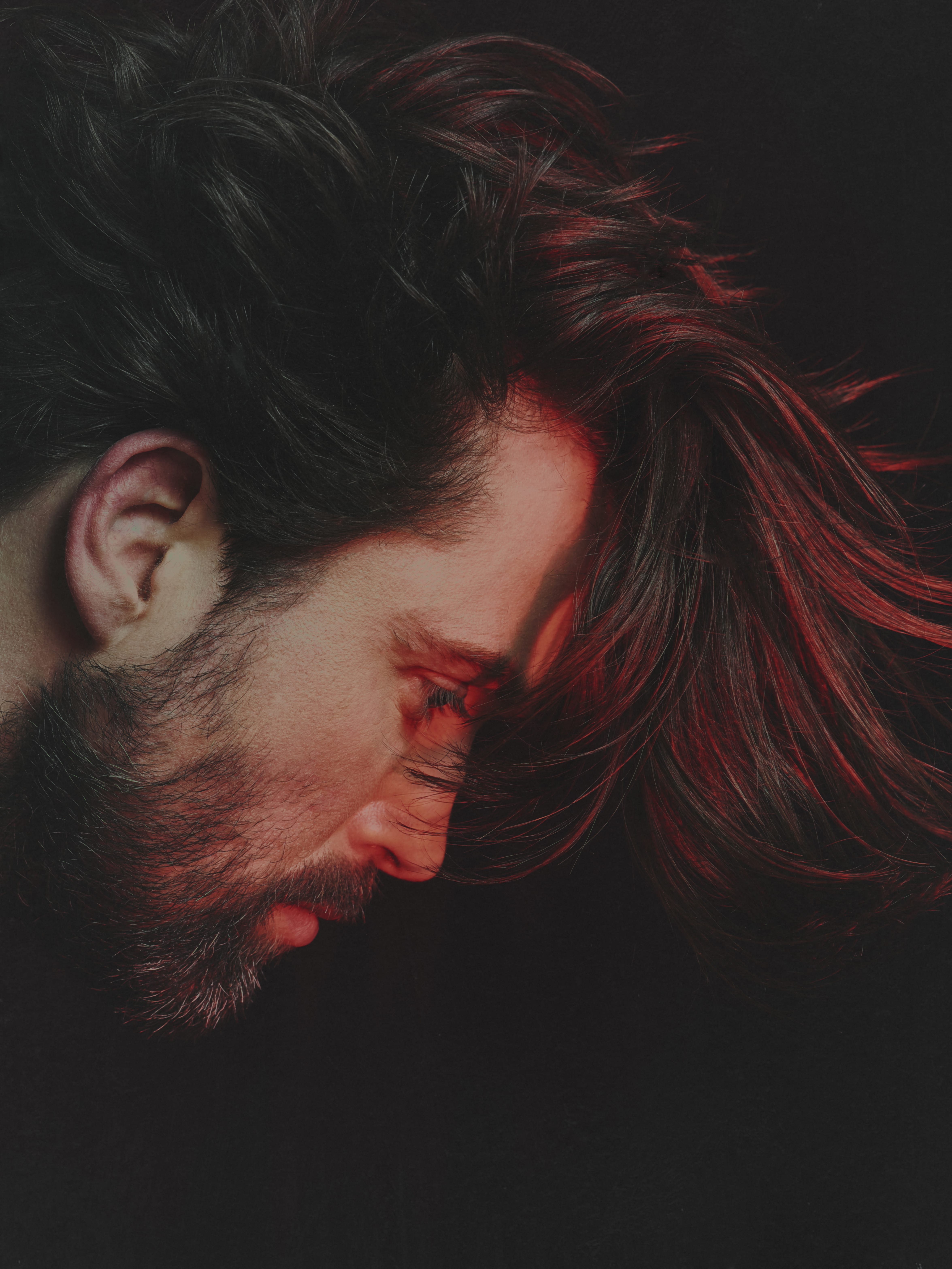 AC: You've been in so many hit shows, were there any that you were a fan of before getting a role in them?
EMMETT: I usually end up doing original shows. I know all shows at one point are original, what I mean is that I'm there from the beginning, whether they are hits or misses and there have been plenty of both. Weirdly that's just the way it has unfolded these past few years, so I've never really had the opportunity of being a fan of a show and then joining one, like a 'Peaky Blinders' or something. So, when this is the case, as it often is – my fandom comes from a different place. For example, 'The Fall' – I am a massive Allen Cubit & Gillian Anderson fan.  Peoples previous work becomes the thing that gets me excited. With 'Constantine' it was David Goyer, Daniel Cerone and the fact it was DC comics. That was one of the misses unfortunately.
In the last five years the only show I've been part of that already had a season and a fan base behind it was ironically one that I was a massive fan of beforehand which was 'In The Flesh'. Hugely underrated. The first season is only three episodes. I suggest whoever is reading this to stop, look it up and watch it. Dominic Mitchell created a piece of genius in my humble opinion and the BBC was its home. When they asked me to come in and read for season two I couldn't wait. Despite season one winning a couple of BAFTAS, and season two being greatly received , we didn't get to do a third season. I think we'd all have loved the opportunity to finish that story. But these are the breaks and if it wasn't for the BBC we wouldn't have had the chance to air it in the first place. So, you have to respect that, deal with it and move on.
Netflix's 'Safe' sounds like we've heard it before: a gated community, ridden with secrets, a murder. What sets this show apart from other dramas?
Stories are like music. Everyone has a few chords to play with and what makes yours stand out from the rest is how you put them all together. That's where imagination comes in, and that, thankfully, is limitless. 
So where as "the missing girl" or "murder mystery" cases might have been done before, our chords are Harlan Coben, Danny Brocklehurst, Netflix, Michael C Hall, Amanda Abbington & Red Productions and I think that's the making of some beautiful music.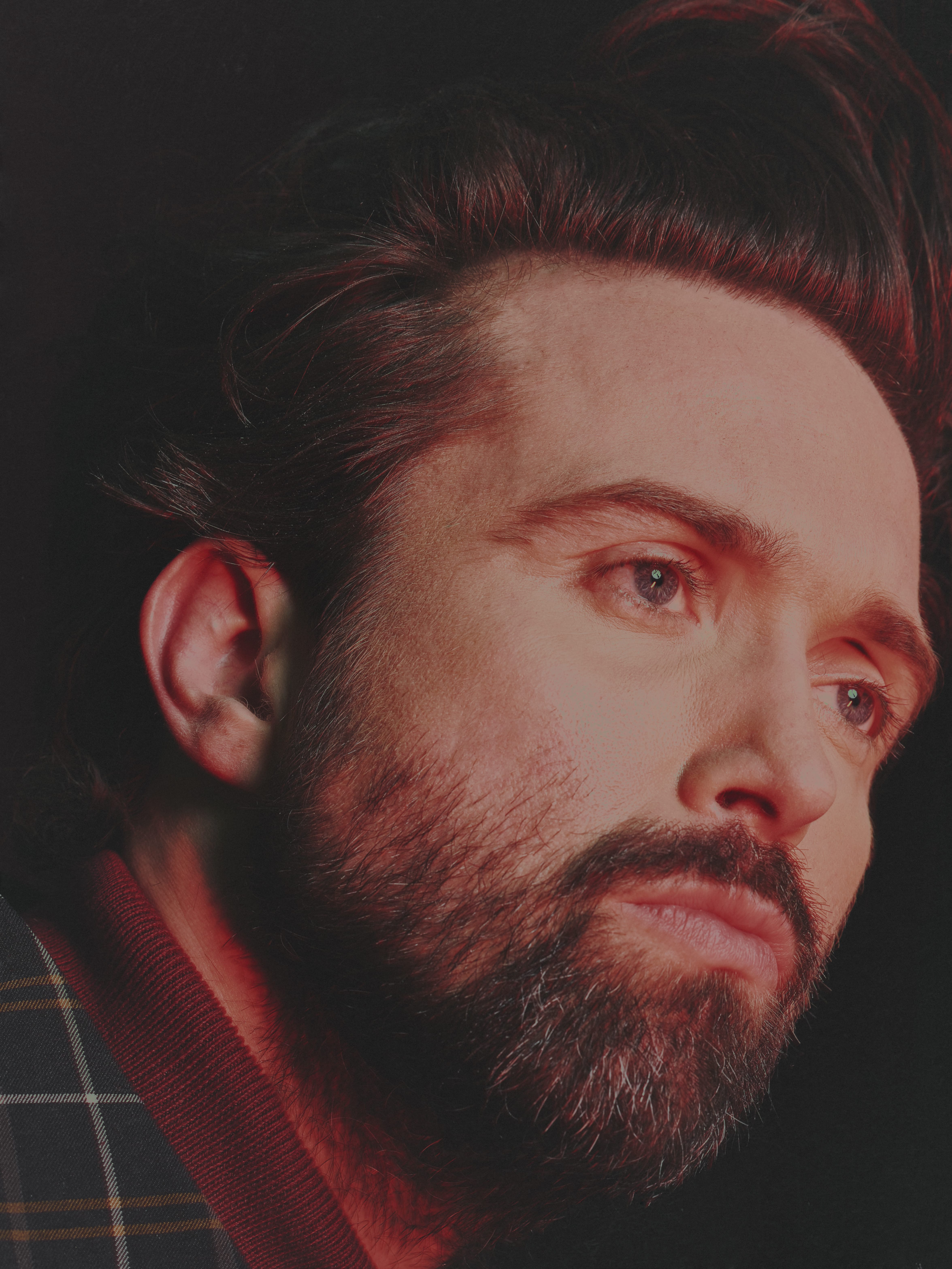 How did the role come about?
I was sent the scenes to tape for. It was my first time auditioning for Priscilla John, so I wanted to make a good impression cause she's great. Since I didn't have the episodes I had no idea about the show or the size of what it was I was going up for. Which can sometimes work in your favour. At least it did for me because once I'd put myself on tape, Priscilla wanted me to come down to London to meet Executive of RED [Productions] Michaela Eccleston, and Director Daniel Nettheim.  
Now I love being in the room with people like these, it gets me fired up. Cause I know the chances are, we're going to talk, discuss and play and I fucking love to play. If I get to play in a room, I know I'm in with a great chance of smashing it. If I don't get to that effects my energy and I flat line. It's terrible. A few weeks later my agent rang to tell me I booked. 
At the read through I met Harlan Coben – our esteemed Creator [of 'Safe'] – for the first time. He came over to me and said they'd been having great difficulty casting the role but when he saw my tape that was "it." Now I'm not sure what that "it" was but I thanked him for his low standards nonetheless.
Can I just say by the way, that Harlan was constantly on email after he watched the daily rushes, letting me and the other actors know when we were doing a good job. That might not seem like much, but I've never known anyone to do that on any gig. He gave us confidence. Which is so important for people to have. I wish the world confidence. He's a brilliant talent and an even better man.
Do you find auditioning challenging?
It can be yeah. I used to hate it and in a way I still do. Last year I read Shonda Rhimes book "A Year Of YES", after that I started saying yes to every audition that came in, regardless of whether I wanted to do it or not. In fact, more so if I didn't. I needed to start to make auditioning my friend. Even if it was for shows I didn't like, or parts I knew I wouldn't get, I said yes. I put myself in the ring and it became my training. That's been a game changer for me. 
I'll tell you what used to be challenging for me – it was the silence after an audition. Actors do tons of auditions, and hardly ever get feedback. I think feedback, constructive feedback can cultivate your soul, and can only make you better. But unfortunately, that's not my experience in the industry and since I wasn't liking my experience I needed to change my thinking to make it work for me. I now use the silence as my feedback. It's not failure, it's feedback. Silence means "next time be better, next time fight harder". And I do – every time. 
Many of the projects that you've worked on could be considered as quite dark in their subject matter, does it affect you?
Can do. If you carry it with you – acting is a feeling. Feelings affect the physiology of your body. If you have to marinate in dark subject matter then it affects your body, it affects your mind. It's so important to have outlets to let off steam – gym, martial arts, yoga – so you don't bring any of that shit back home with you – which happens. Luckily, I'm married to an actress who understands that, and won't tolerate it either.
I love stories. I love divisive stories, stories that challenge, that take a risk, that spark debate. I think "darkness" is very important to explore, to shine a light on. We grow through what we go through, and you can only do that when you push yourself out of your comfort zone and you can only do that when you take on things that scare you.
Across your career, is there a role that has challenged you the most so far?
I went method on 'Charlie Casanova'. The first movie I was offered a lead in. Working on that with Terry (director) was the most challenging, exhilarating acting experience. A project to this day I am most proud of. 
'Butterfly' as well. But for very different reasons. I broke my leg half way through the shoot and was told to "rest up" by the doctors. Of course, I wasn't going to do that, drown or swim, those were my options. I had four weeks left to film. So, I made the choice not to take painkillers because I needed to know my limits, when my leg was hurting and when it wasn't. But even that pain pulled in comparison to the raking guilt I felt in letting production down, RED, ITV, the cast and crew. Yet everyone and I mean everyone on 'Butterfly' from the runners up to the execs were so understanding & helpful. And I love them for it. Even though the schedule didn't change and not one scene was dropped, I fought with myself every second of the way. It was a terribly lonely place to be in – mentally – but I deserved it. I'd go back to my apartment – alone – at the end of every day with my leg elevated and be filled with frustration & anger at myself. Those last four weeks where really tough, even though I pretended at the time they weren't. Leg has healed now – stronger than ever – so silver lining and shit!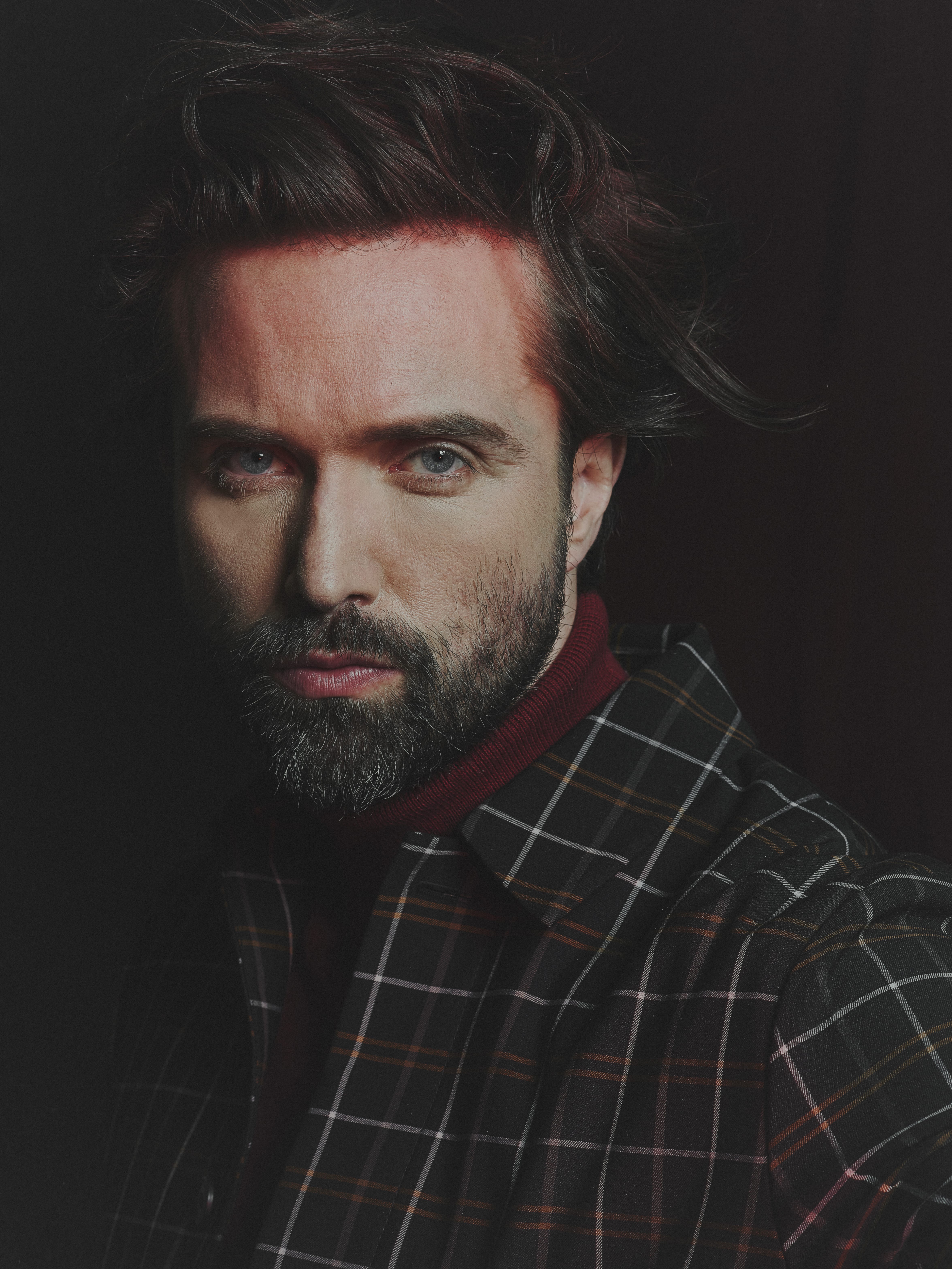 I remember when ITV first announced 'Butterfly' late last year, it's a great cast! What can you tell us about the project?
Very kind of you. 'Butterfly' is a drama, a family drama penned beautifully by Tony Marchant. It is a story that centers around a young boy who feels, who knows with all his fibre, all of his being, all of his energy that he is a she. That she was born in the wrong body. I play the father of that family. A father who is finding it difficult to come to terms with his "son" dressing up as a girl. He does something that's almost unforgivable, packs his bags and leaves. He leaves his wife and visits his children every other weekend. He hopes and prays that whatever his son is doing is only a phase, something he will grow out of. Anna [Friel] plays the mother. Millie Gibson and Callum Booth play the kids. Those are three sublime actors right there. Watching them work was a joy. 
Having been working alongside some of TV's best-known actors from Alison Steadman to Amanda Abbington to Gillian Anderson, what kind of characteristics in a co-star help you as an actor on-set?
[Laughs ]I'm a lucky bastard to get to dance with these powerful women. Not a moment goes by where I don't appreciate it.
But since we're here to talk about 'Safe' let me talk about Amanda Abbington specifically and the characteristics that make her a great co-star. As a person first, she's generous in her time and spirit to everyone. As an actor she shares the scenes selflessly with every partner she dances with, instead of trying to compete with them. She wants the best for the scene, the show, first and foremost. She has fun. Always. Open and available to play. And as you know I love to play. She is drowning in gorgeous qualities. A remarkable human. A stunning actress.
QUICK QUESTIONS WITH EMMETT SCANLAN

Biggest pet peeve?
I'm too mellow and chilled to let stupid things annoy me. I'm kidding – limp handshakes, the sound of someone eating a banana, when you tell someone you are a vegan and they ask if you still eat fish, when people describe wine using phrases like "full-bodied", "complex notes", "a bouquet of spices". So, as I said, mellow.
Last movie you watched?
'The Shape of Water'
Best show to binge-watch?
Has to be 'Friends'. But the last show I binge watched was 'Britannia'. 
What's the strangest food combo you've ever had?  
Ok, so it's not strange to me. It's been passed down on my mother's side for a few generations; it's egg and Rice Krispies. Basically, boil an egg for five minutes so the yoke is still dippy, take it out of its shell and put it in a cup half full of Rice Krispies and mash it up with a spoon. Drop some pepper on it and enjoy. It's fucking sensational. My daughter makes it for her sisters. I got more Scanlon recipes, but we don't have time.
What's on your music playlist at the moment?
I'm a vinyl player. At the moment I'm listening to Bob Marley. 
Every has a cool app idea, what's yours?
Do they? Shit. Why? Remember in 'The Matrix' where he could just download stuff into his brain and know it? I want an app that can do that. I'm learning French at the moment and I'm stunningly slow at it. It's almost impressive. 
Advice to your younger self?
Meditate every morning. Be still. Be full. Be patient. Be kind. 
Do you have a hidden talent?
Not one. Honestly. What you see is what you get… I can't believe I don't even have one to talk about.
Is there one thing in particular that you're really excited about for the future?
I have a watch. Specially made. Everything about it looks like a watch, except it doesn't have any hands. What it does have is the word "now" written across the face. I have an end game; I know where I'm going to be in the future without question. But the only thing I feel excited about is "now". 
A sport you wish you could play? 
On hindsight I wish I could play football. That's how I broke my fucking leg. 
Safe will be available on Netflix on 10th May
PHOTOGRAPHER: RIO-ROMAINE
INTERVIEW: ADAM CROOKES