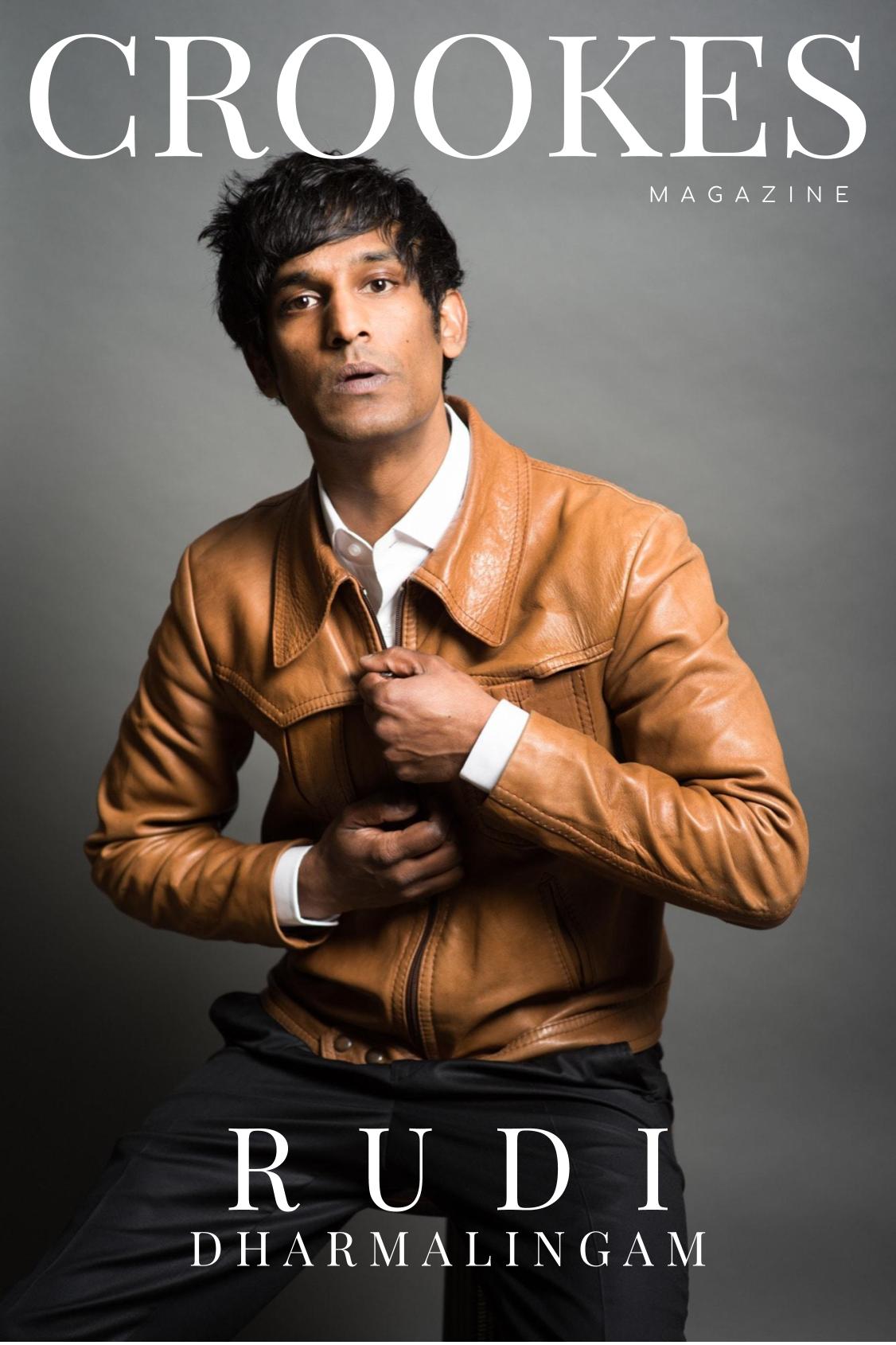 Like many actors, RUDI DHARMALINGAM didn't have a straight path to success. After graduating from the prestigious National Youth Theatre, Rudi payed the bills by selling conservatories in between acting auditions. With roles in 'New Tricks', 'Doctor Who', 'Rellik' & 'Casualty', he now finds himself at the center of a major new BBC drama – 'The Split'.
Rudi stars alongside Nicola Walker in 'The Split' – which centers around the fast-paced world of London's divorce law circuit.
Written by the acclaimed Abi Morgan ('The Iron Lady', 'Suffragette'), the series focuses on a family of female divorce lawyers who are forced to face their past following the return of their estranged father after a 30-year absence. We caught up with Rudi to talk about his journey to this point in his career and to find out about his new show 'The Split'.
AC: What was your biggest take-away from your time at the National Youth Theatre?
RD: Whilst studying A-Level Theatre Studies I started to think more seriously about acting as a career. However, because I'd always prioritised my school work and table tennis over everything thing else I never had the time to get involved with a local theatre group. When it came around to completing my UCAS form for Universities I had nothing in the way of experience of theatre and performing with the exception of a school production. A friend of mine who was also a keen actor discovered the National Youth Theatre. We both thought it would be a good thing to have under our belts. We applied and magically we were both successful. Collaborating so closely with such a talented group of young people everyday, all day, was one of the best experiences of my life. It left me hungry for more and was a wonderfully inspiring thing to do at such a young age. I would say the main take away from that period was that it instilled a sense of collaboration and a strong teamwork ethic in all my work to date.

At the point when you were auditioning for roles trying to break into the industry whilst selling conservatories, was there ever any self-doubt?
Lots. Upon graduation, the sudden realisation that you are now responsible for paying rent, bills, food, council tax etc hits you hard. I had to find a job. I started selling conservatories because I had lots of experience in call centres whilst doing my A-Levels and degree. But also because my boss was willing to give me lots of flexibility regarding which shifts I worked so I was able to fit auditions in around my life as a salesman. Caroline, if you're reading this, Thank You! I did this for two years. It was pretty soul destroying. As a young actor, the rejection is tough and it's impossible for self doubt not to creep in. I'm still in a constant state of self doubt now, I don't think that will ever change.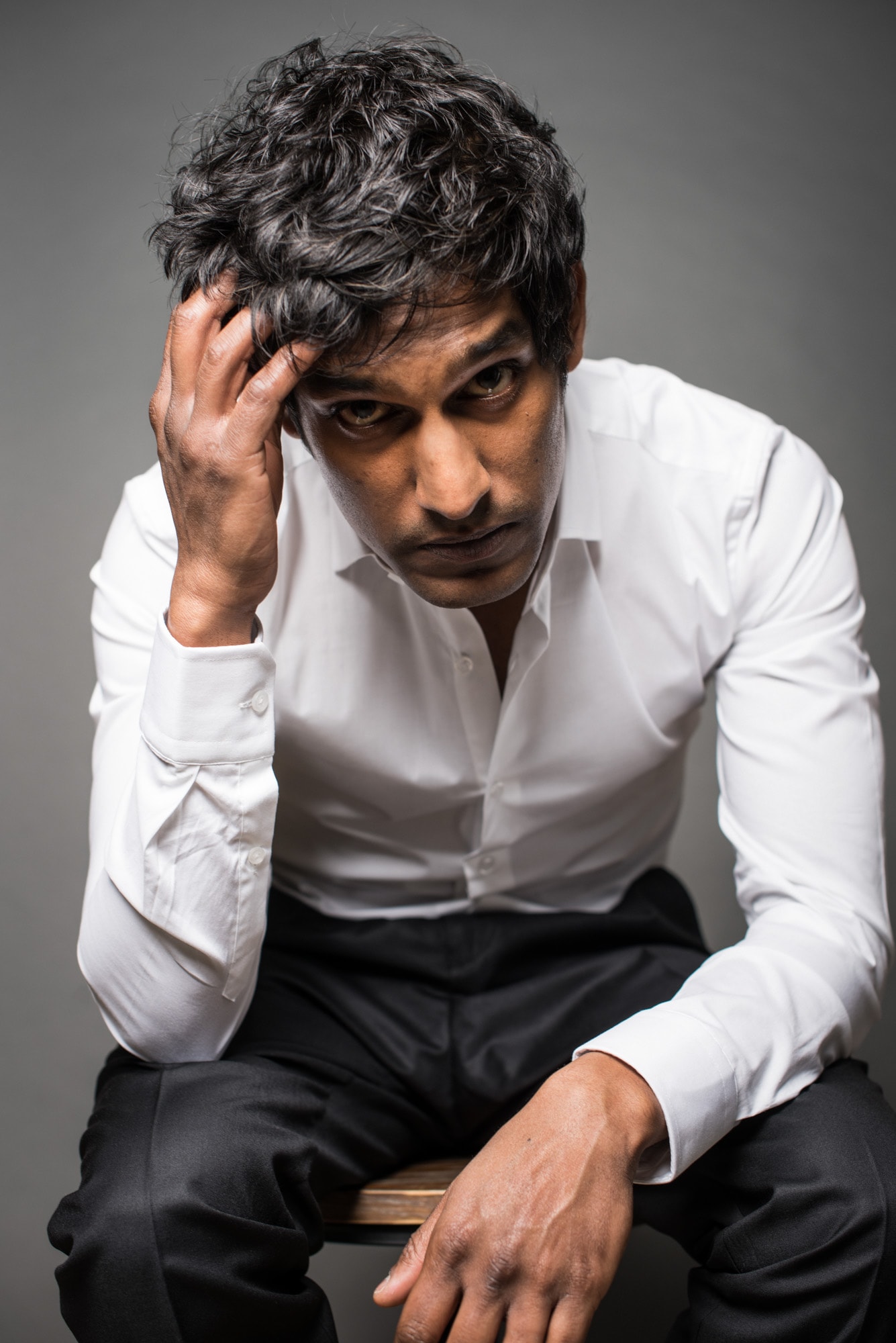 Something that audiences won't necessarily know about you is that you were a county and national table tennis player in your youth – between acting do you still get time to play table tennis?
Table tennis was something I wholeheartedly threw myself into from the age of 7. I stopped playing competitively when I was 16 when I discovered a new hobby – which I'm still doing and lucky enough to call my job. The dedication, work ethic and commitment I had for table tennis have all become a major part of my life as an actor. Those qualities I needed to succeed in sport are now a major part of how I live my life now. Unfortunately, I don't have time to swing a bat anymore. I miss it dearly. 
Tell us about your role in 'The Split'…
James is the fiancé of Rose, the youngest of the Defoe's.  She's the only one who's not a divorce lawyer, she's a nanny.  She's in a situation where she's not quite sure what she wants. James grounds her, they've got a purity to their relationship in contrast to the opulence or high-class environment of the law industry.  James works in finance, he's got his own flat, his mum and dad are still together.  I think that James is one of life's good ones. I've played a lot of off-centre characters in the past but James has to be one of the nicest and most stable of the lot.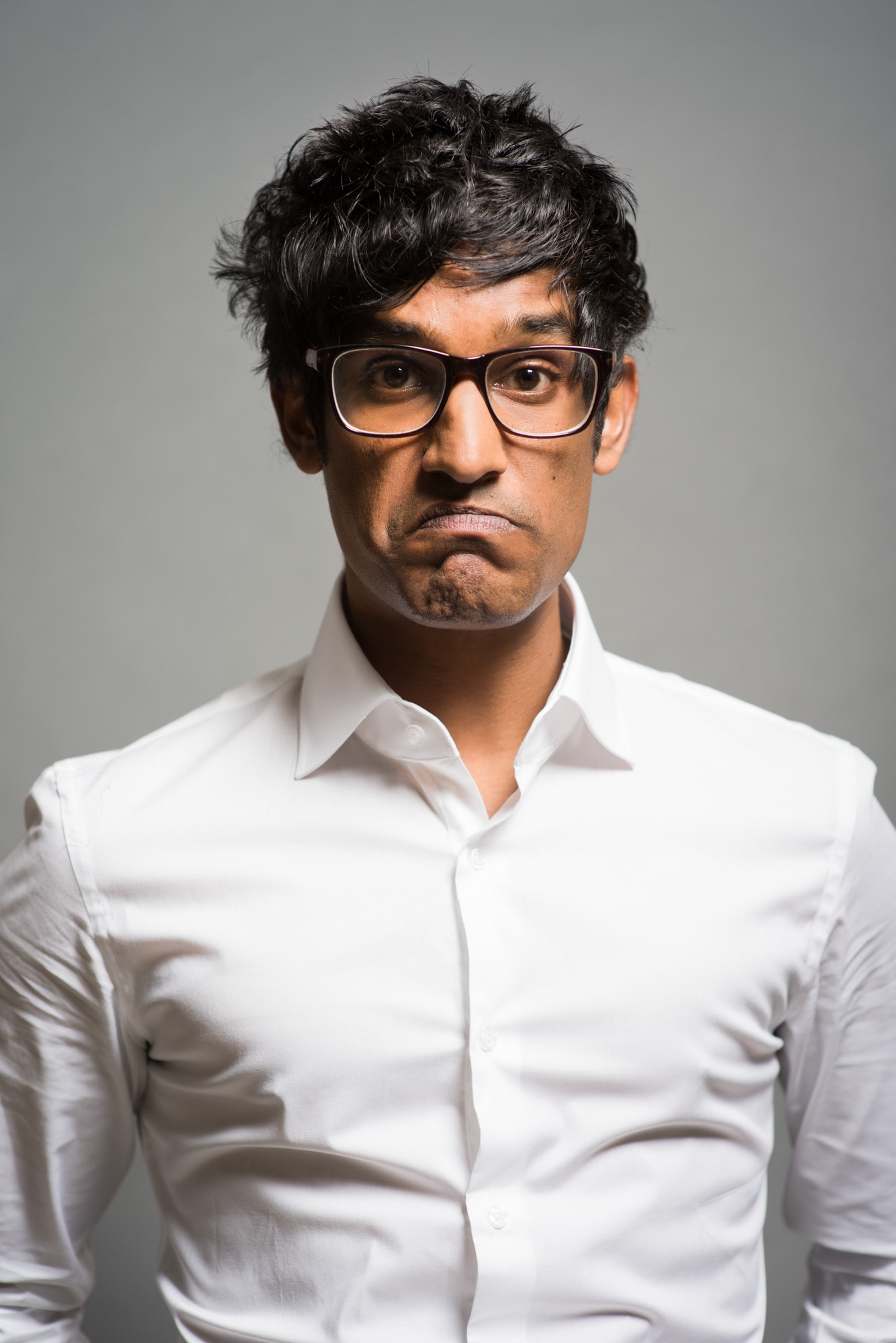 What was it like reading Abi Morgan's scripts?
An absolute joy and pleasure. She writes people really really well. The character jumps off the page immediately, so as an actor its pretty easy to imagine who that person is. 
 
We've heard that for your recent role as Catholic 'Mortimer' in Mary Stuart you took counsel from a Catholic priest and went to Rome to experience the Vatican – what was that like?
Before every project I want to do loads of research.  However it's not always possible because before you know it you're in the rehearsal room. When we did the show at The Almeida I managed to meet with a Catholic Priest which was of course really informative and interesting. Prior to the West End run I had some time to do the research I always wanted to do. I got a flight out to Rome and immersed myself in the spirit of Catholicism, The Vatican, The Basilica, and the Sistine Chapel. Mortimer, the character I play has converted from Protestantism to Catholicism and is seduced by the theatricality of Rome. I suppose I wanted to see those iconic buildings in the flesh, so I could have a proper memory rather than just work off images pulled from Google.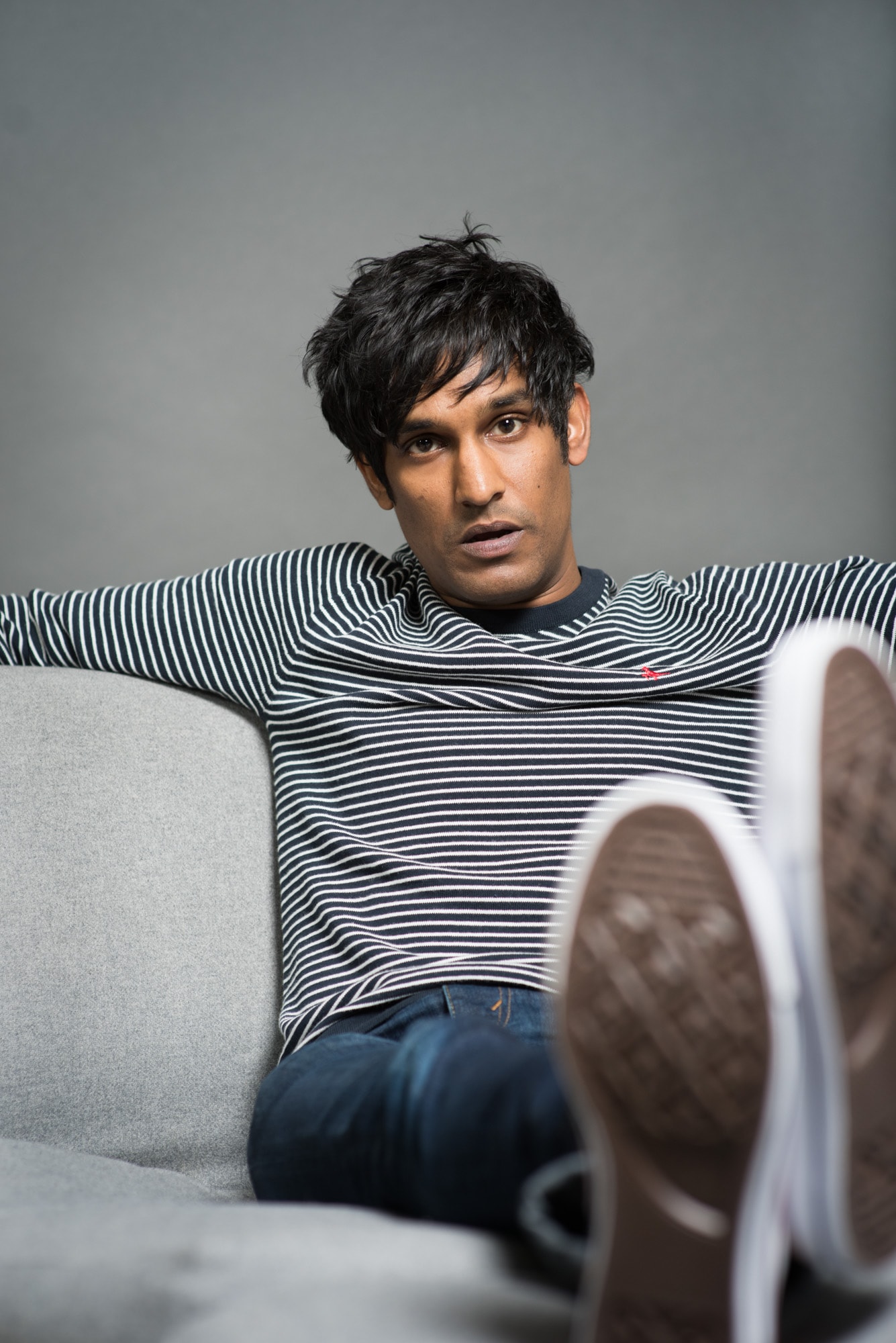 Would you describe yourself as a 'method actor'?
No I wouldn't. I'm glad you asked me this as it's a subject that interests me greatly. When I was 16 I read Stanislavski's 'An Actor Prepares.' Upon completion of this iconic book I was filled with enthusiasm for this weird thing we call acting. It provided me with a structure and 'a system' to follow when approaching a role. I think most actors use his ideas in their work but to varying degrees. I'm a firm believer in hard work and commitment and I will do whatever is necessary to get to where I need to be when forming a character. Whether that's going on a Palaeolithic Diet which is what I did for The Events at The Young Vic, or forming tangible real memories from personal experience by going to The Vatican for Mary Stuart. Sometimes hard work and focus is ridiculed in our profession and I've been in situations before where I find myself apologising. I don't know any other way of working. I'm not a method actor but I immerse myself into every project with 110% commitment. 
 
How did you get into your role in 'The Split'?
James has a sinus issue which results in a constant runny nose. My father-in-law is a GP and I asked him if there was anything I could take to induce a runny nose. He actually said if took a bit more Sudofed that what's recommended as it may result in the opposite effect. I didn't fancy overdosing on sinus decongestant. But I always had a real nasal spray in my pocket on set that I would take in between takes to get me used to the action. I did try sniffing pepper on set for a few days to try and give me some kind of nasal discomfort. James and Rose have a lot of love for each other but there are times when they are pushed to the limit of what they can both deal with. There were a few car journeys from the unit base to locations when cold shoulders were the orders of the day. 

Probably the most surprising and amazing thing I've discovered about you was that you recently fostered a mother and her baby – how did that come about and why did you decide that this was something that you wanted to do?
Fostering is something we've always wanted to do. My wife is an experienced social worker having worked with children in child protection for many years. I remember when the Syrian Refugee Crisis hit the headlines a few years ago, we talked about how we could help, somehow. There are a lot of kids out there that need some love and care and we've always thought we could offer that alongside our own children. We went through a very thorough application process which was essentially a form of therapy, no stone unturned. We got accepted and decided we wanted to concentrate on Parent and Child Fostering. We had a mum and baby recently leave us after a 5 month placement with us. It was challenging of course but ultimately hugely rewarding. 
 
Is there one thing in particular that you're really excited about for the future?
Seeing my children grow up and not knowing where my work will take me.
 
What advice would you give to your younger self?
Read more. I've never been a big reader. I'm better now. 
Abi Morgan's The Split starts Tuesday 24th April at 9pm
PHOTOGRAPHY: JON CARTWRIGHT
INTERVIEW: ADAM CROOKES
—
MORE INTERVIEWS:
Interview: Alex Lawther & Jessica Barden are teen-misfits in 'The End Of The F***ing World' on Netflix
Interview: The Magnetism of Billy Magnussen – 'Black Mirror' & 'Game Night'
Interview: Wallis Day has landed on 'Krypton'
Interview: Ray Panthaki on 'Marcella' Season 2 & being a BAFTA Breathrough Brit
Interview: Blossoms on directing their music videos and their new album
Interview: Hayley Law is taking over your screens on 'Riverdale' & 'Altered Carbon'
Interview: Violett Beane plays Truth Or Dare and shares her App Idea
Interview: Ralph Ineson on the freedoms of motion capture and his role in 'Ready Player One'
Interview: Tommy Bastow on his role in ABC's 'The Crossing'
Interview: Jack Maynard on moving forward & balancing YouTube, TV & Touring
Interview: Disney's Meg Donnelly talks 'Zombies' & 'American Housewife'