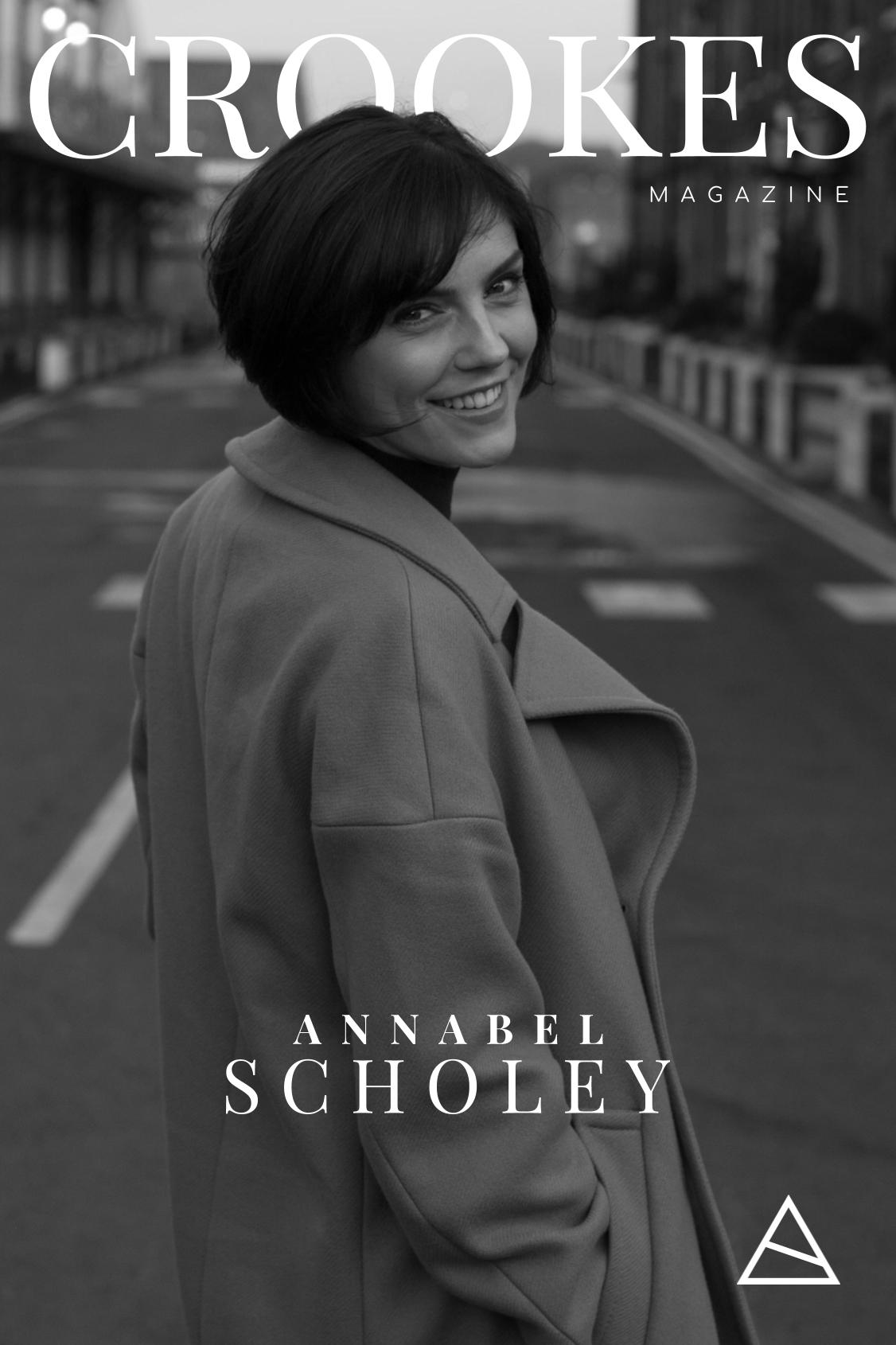 ANNABEL SCHOLEY is perhaps best known for her role in the BBC supernatural drama 'Being Human'. Returning to the BBC, Annabel stars alongside Nicola Walker in 'The Split' – which centers around the fast-paced world of London's divorce law circuit.
Written by the acclaimed Abi Morgan ('The Iron Lady', 'Suffragette'), the series focuses on a family of female divorce lawyers who are forced to face their past following the return of their estranged father after a 30-year absence.
As well as having a leading role in this highly-anticipated modern day drama, Annabel Scholey has also been heading back in time for her role in the historical fantasy series 'Britannia'. We caught up with Annabel about her career so far, her role in 'The Split' and which historical figure she really wants to portray.
AC: Having performed at the theatre alongside some of the greatest actors in the world, has theatre helped you develop your craft as an actor in ways that maybe television alone wouldn't have?
AS: Theatre gave me my foundations. My confidence and most importantly a chance to work with some of this country's best actors from all generations. I watched them over long periods and tried to absorb as much as possible.  It has always been my first passion, I love the adrenaline and the camaraderie. I learnt stamina and how to build a character…so yes! It pretty much is the reason I am still working now! I love it.
What can you tell us about your role in 'The Split'?
I play Nina Defoe. The middle of three sisters in the Defoe family. We are divorce lawyers in our family firm in London. Nina is the slightly wild sister. Not really sure of her place in the world yet…fiercely competitive with her older sister Hannah (Nicola Walker) but also happy to sometimes coast through life in her shadow. It's a drama about family and love in all its complicated forms, romantic, parental, love between siblings.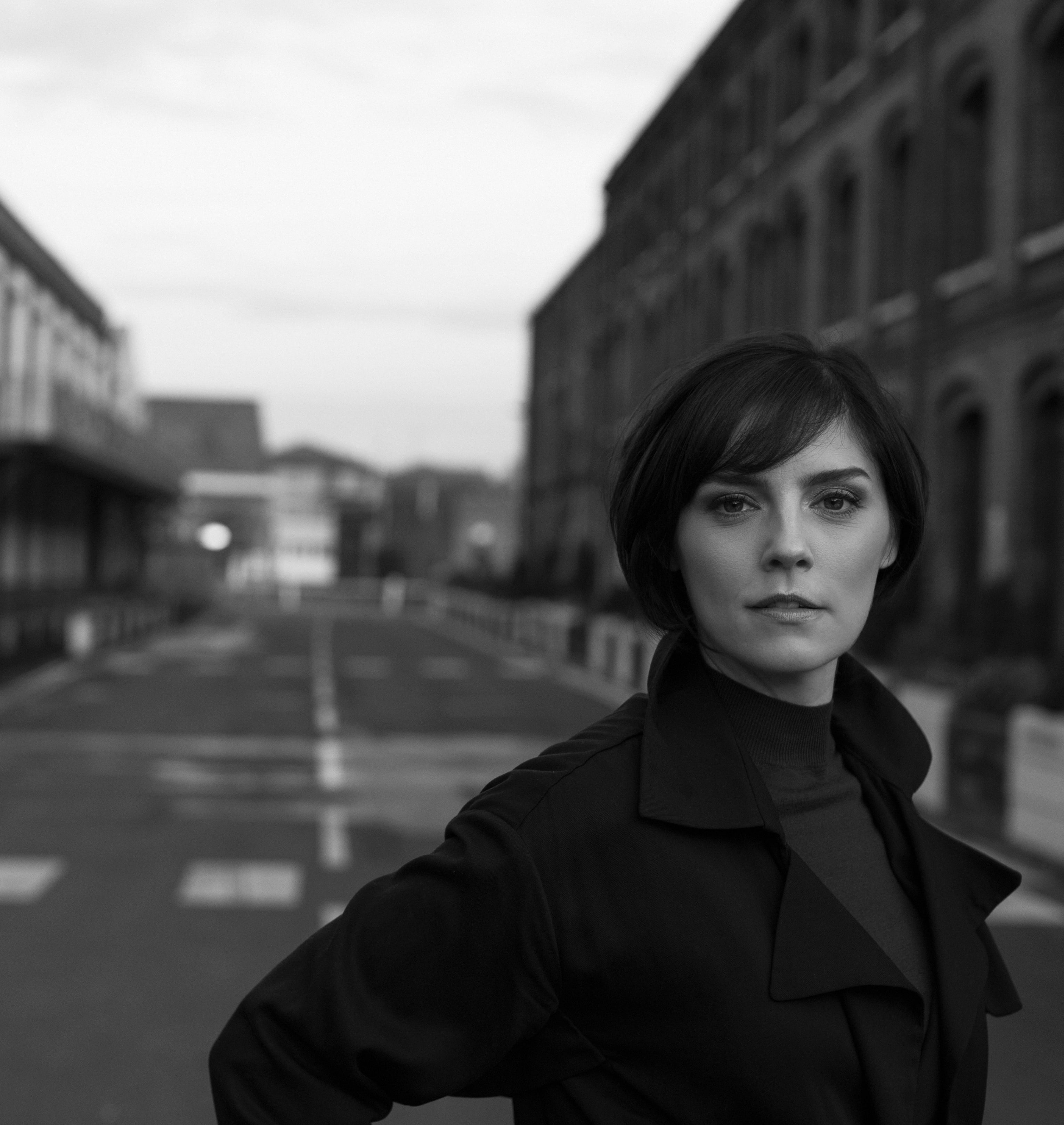 How did you go about preparing for it?
I loved playing a lawyer and learning a small amount about how that world operates.  Nicola, myself and Deborah Findlay who plays our Mum 'Ruth' were allowed to visit a top London law firm, which was fascinating.  We asked a million questions. Also, I found the costumes extremely helpful…the power suits and heels really transform the way you feel. You feel pretty invincible.

How much did you learn about divorce lawyers whilst being a part of 'The Split'? 
Abi Morgan is such a terrific writer. So detailed and vivid and so it was all there to play with in the script. Abi had done a lot of research and had advisers working closely with her from the world of Law…so I learnt a huge amount! The greatest revelation was that Lawyers bill in six minute units!

If you weren't acting, what career path would you be pursuing?
Well funnily enough I always thought I would like to be a Barrister, but I suppose that's still acting in a way.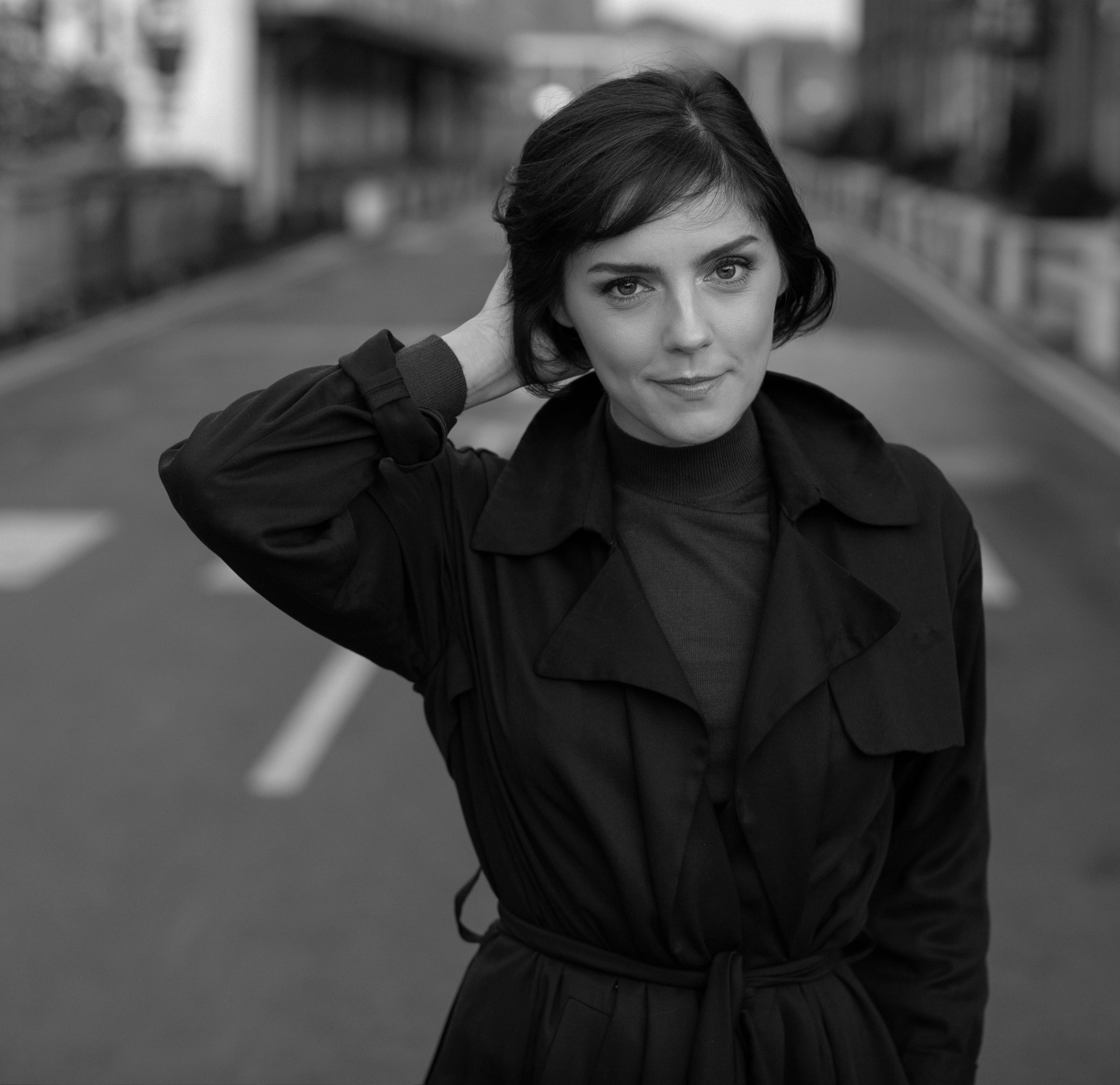 What's the best memento you've kept over your career so far?
I think a Russian rehearsal coat that Joanna Lumley gave me. We were doing The Cherry Orchard at The Sheffield Crucible. Joanna was playing my mum. She said it had to be mine as it looked so good! I was totally in love with her and so kept the coat.
Alongside 'The Split', you also have a role in 'Britannia' – the projects couldn't be more different, are you purposely looking for diverse roles?
It just so happened that my two current projects are polar opposites, but I am thrilled. No one wants to be type cast and so I feel very happy and lucky to be a slightly shady Celt Queen in wigs and chariots and a divorce lawyer in 2018. It's great to be challenged in totally different ways.
If you could play a historical or famous figure, who would it be and why?
I would love to play Clara Bow, the 1920's silent movie star. She was revolutionary in her time; her life was incredibly tragic and yet she still achieved her dream, her story is full of stardom and pain in equal measure, I think it would be a huge challenge to play her. Oh and not to mention her strong Brooklyn accent challenge! 
QUICK QUESTIONS WITH ANNABEL SCHOLEY
Biggest pet peeve?
People dragging wheelie suitcases so far behind them with no concept of the fact that they are tripping everyone up in their wake!
Last movie you watched?
'Three Billboards Outside Ebbing Missouri'
Best show to binge-watch?
'Madmen' 
What's the strangest food combo you've ever had?
I like sweet and savoury together. I sometimes eat eggs on toast with a layer of jam.
What's on your music playlist at the moment?
Fiona Apple Classic Hits
Advice to your younger self?
Chill out. Stop worrying. You have this. You can trust yourself.
Do you have a hidden talent?
No! How sad is that? Actually, I can hula hoop for hours without stopping, does that count?

Is there one thing in particular that you're really excited about for the future?
I am excited to be a mother at some point. A lot of my friends have done it and it looks exhausting but also incredible.
A sport you wish you could play?
Tennis without doubt. I wish I had taken it up as a child.
Abi Morgan's The Split starts Tuesday 24th April at 9pm
PHOTOGRAPHER: JOSEPH SINCLAIR
INTERVIEW: ADAM CROOKES
MAKEUP: SAM COOPER
HAIR: POLLY MITEVA for PAUL EDMONDS
Send a Letter to the Editor about this Article
—
MORE INTERVIEWS:
Interview: Alex Lawther & Jessica Barden are teen-misfits in 'The End Of The F***ing World' on Netflix
Interview: The Magnetism of Billy Magnussen – 'Black Mirror' & 'Game Night'
Interview: Wallis Day has landed on 'Krypton'
Interview: Ray Panthaki on 'Marcella' Season 2 & being a BAFTA Breathrough Brit
Interview: Blossoms on directing their music videos and their new album
Interview: Hayley Law is taking over your screens on 'Riverdale' & 'Altered Carbon'
Interview: Violett Beane plays Truth Or Dare and shares her App Idea
Interview: Ralph Ineson on the freedoms of motion capture and his role in 'Ready Player One'
Interview: Tommy Bastow on his role in ABC's 'The Crossing'
Interview: Jack Maynard on moving forward & balancing YouTube, TV & Touring
Interview: Disney's Meg Donnelly talks 'Zombies' & 'American Housewife'