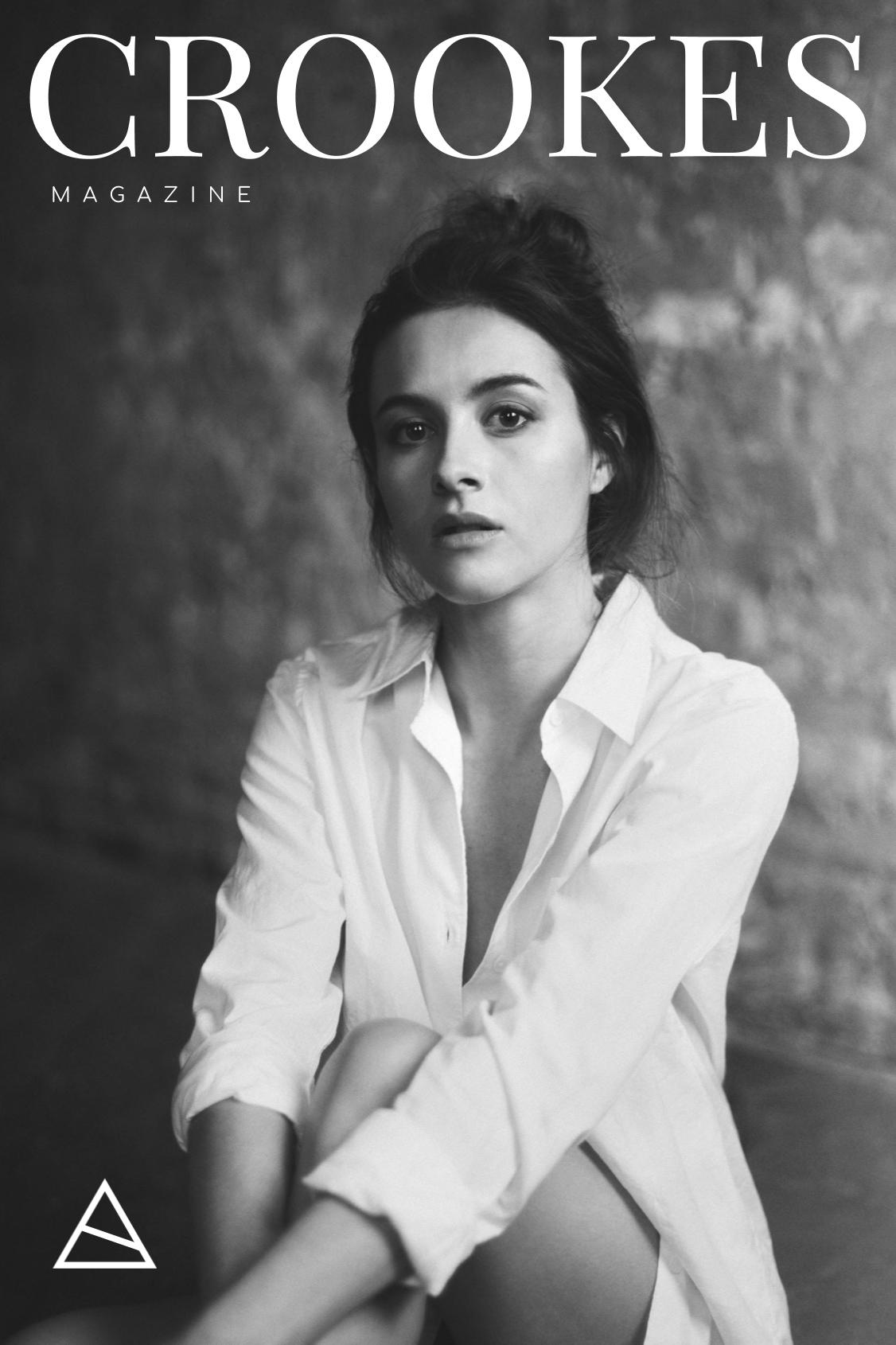 BRITTANY ASHWORTH has steadily crafted an impressive portfolio of acting roles over her last decade in the industry. Beginning in British TV shows like 'Cold Feet' and 'Doctors' and the cult-comedy hit 'Mrs. Ratcliffe's Revolution'. In the past few months, Brittany has hit Hollywood – starring in 'The Cruxificixion' (from the writers of horror-sensation 'The Conjuring').
We talk to Brittany Ashworth about her upcoming releases: 'Hostile' a horror feature film that shot in Morocco, New York and Paris – and action-thriller 'Accident Man'.
AC: Where did your acting career begin for you?
BA: I started in theatre. I grew up in the North and touring companies would audition for the children's roles.  There was a new part to sink your teeth into every few months. Some of the best British drama is made in Manchester and Yorkshire and on my first screen job I got to wear a bonnet and work with Sarah Lancashire. I thought she was the coolest person I'd ever met – she could transform from being very kind and funny to being completely in character in seconds.
Did you know that this was what you were meant to do?
I think you are quite spoilt being introduced to the idea that you can earn a living telling stories and pretending to be other people as a child. It's hard to imagine doing anything else, though there was a period when I fancied being a war correspondent. I always loved learning and would study on set. I studied English at Oxford – but always with a view to using it to act; they have an incredible drama scene. Lots of my university friends have very different careers to me and think that my lifestyle is mad but I hope I'm still doing it when I'm ninety.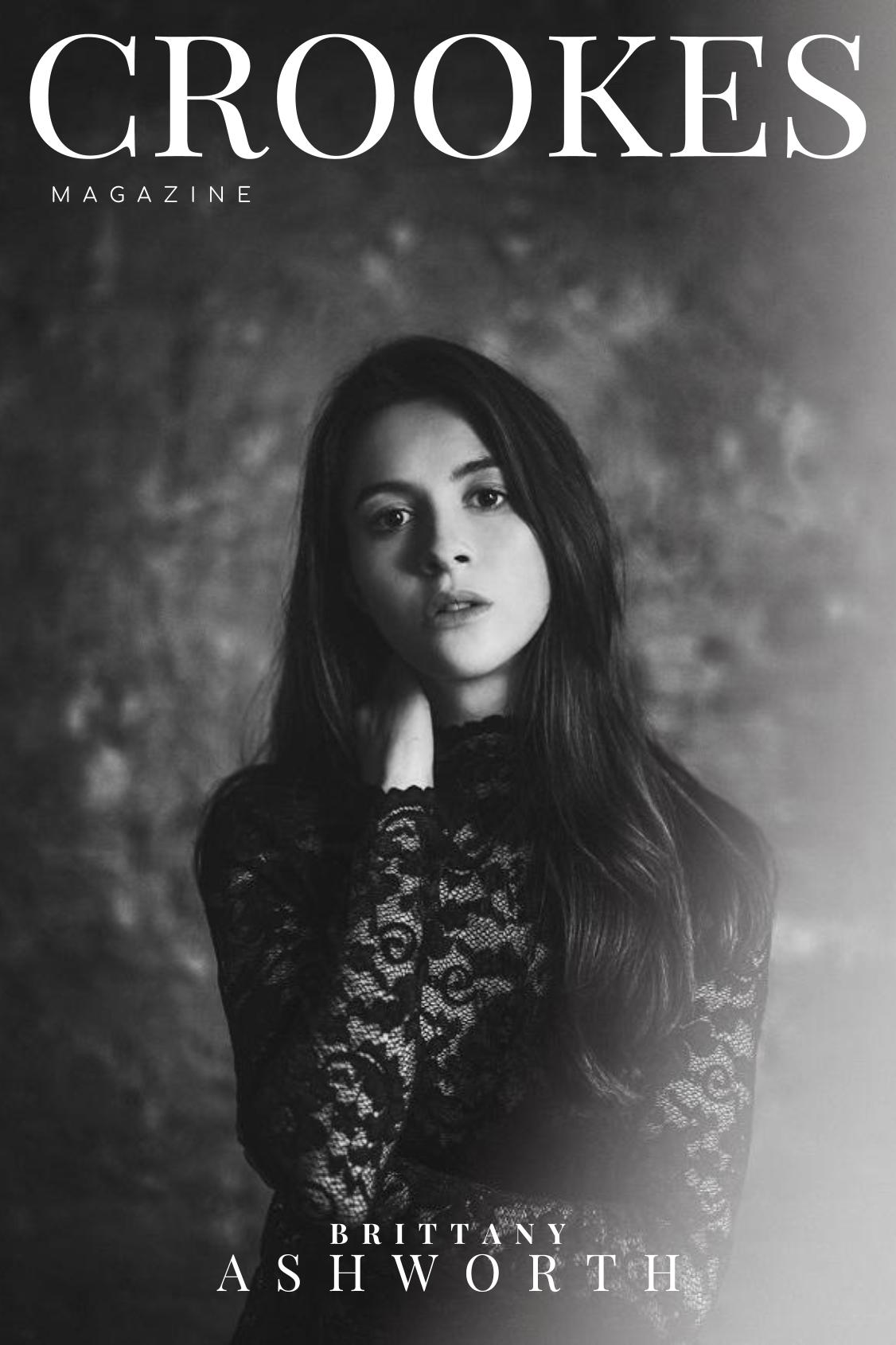 What would you say is the most surprising thing you've learnt about working and surviving in this industry?
There's very little I find surprising – the most unbelievable things go wrong on every set and often you have to do things that are outside your comfort zone.  But somehow the film always gets made.
You've now worked with French director Xavier Gens twice, in 'The Crucifixion' and 'Hostile', what's he like as a director?
Xavier is an icon of alternative French cinema, very cool, very perceptive. Lots of his work is set in the realm of the fantastic.  It works because the stories that he tells are human and real, anchored in something raw and emotional. His process is quite academic and is exactly the way that I love to work. He introduced me to Matthieu, the wonder kid director of Hostile and I felt very privileged to be part of this wave of film makers because what they are doing is a little bit anarchist. Their films don't play by the rules.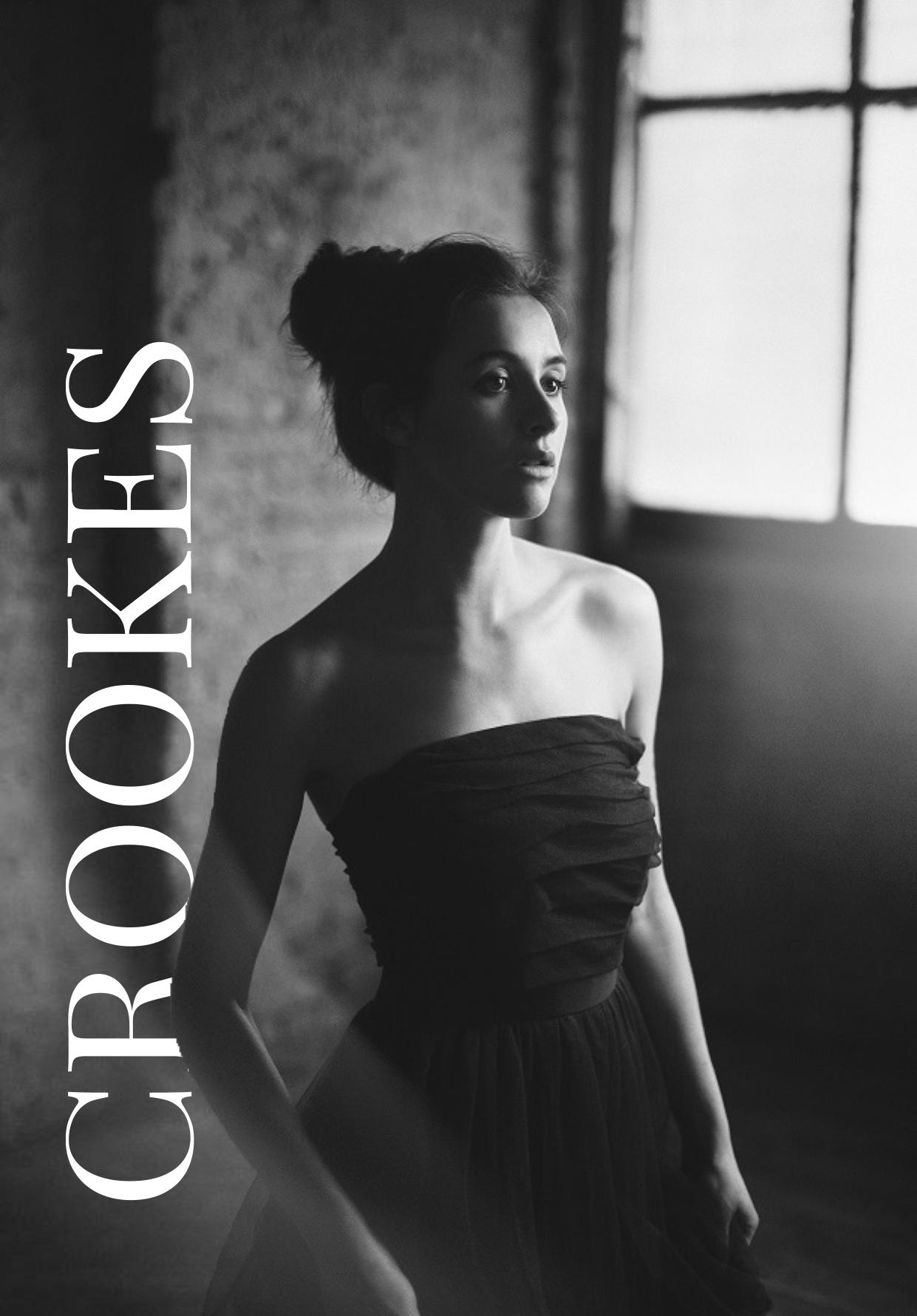 Knowing that 'The Crucifixion' was being written by the team behind 'The Conjuring', did that heighten your expectation of the project when reading the script?
I didn't know who the production team was when I first read the script – it was just this very moving story about two girls. But as soon as I found out…of course it was exciting! Those movies are such enormous hits, I'd seen them all at the cinema. The Crucifixion has a more dramatic, European vibe. It was fun to be part of such a big machine and to meet the writers, The Hayes Brothers, who have the craziest stories from researching their films.
What was it like filming in Romania? Do you like filming abroad?
Romania is beautiful, particularly Transylvania. They are really set up for film there so there was a great crew and all the actors that I got to work with were at the top of their game.  Travelling is definitely one of the coolest parts of my job. Everyone is transported to a new location which means that you form intense friendships very quickly. There is real blitz spirit.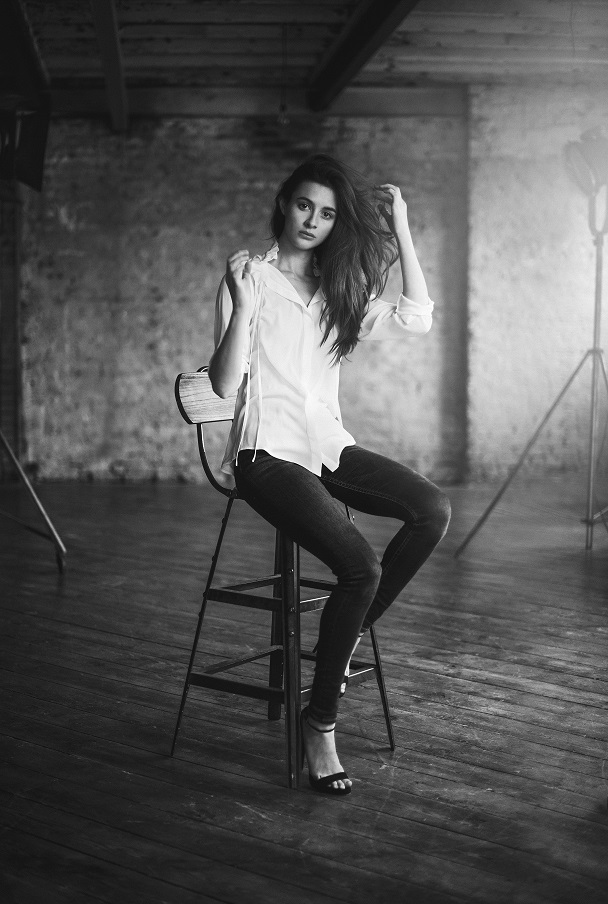 You've also been shooting 'Hostile' in Morocco, Paris and New York. How much does the location in help you get into character?
Your job is a lot easier if you are lucky enough to shoot in a live location rather than a studio. Some environments provoke a certain physical response. One section of Hostile was shot in the middle of the desert over two weeks of consecutive night shoots. It was demanding but so useful in building those scenes. Character interacts very strongly with setting – my character Juliette thrives on the anonymity of a city and there is no place in the world like New York to make you feel insignificant.  The Crucifixion had a different effect – seeing the real places these things happened brought a responsibility to tell the story as truthfully as possible.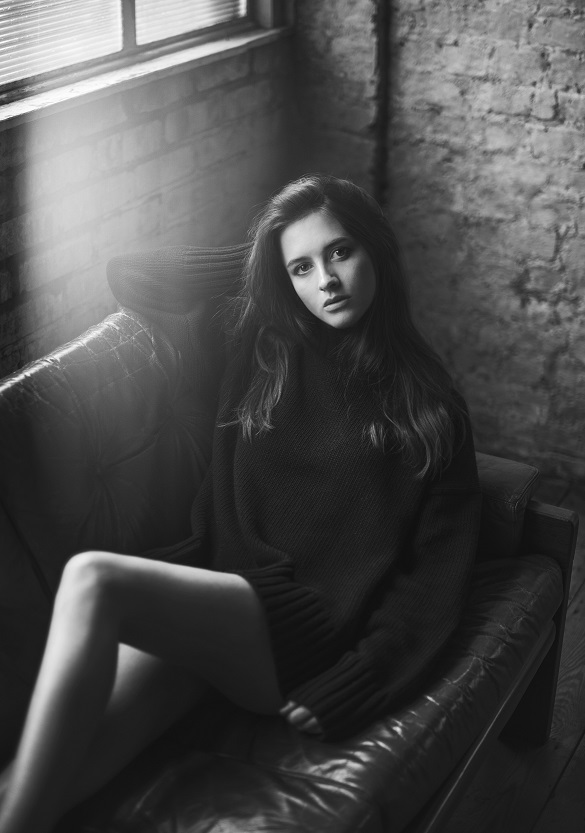 What can you tell us about working on the recently released 'Accident Man'?
It was such a fun job – I got to work with Ashley Greene which was my teenage Twilight dream come true. The director Jesse Johnson and most of the cast have a stunt background so were all super kick ass. They work in quite a different way – very precise and efficient. You don't get on in the stunt world without being the best at what you do.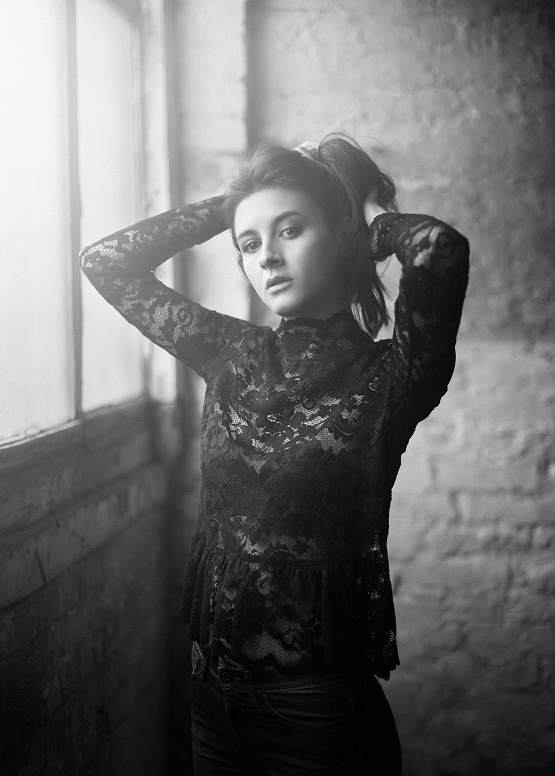 QUICK QUESTIONS WITH BRITTANY ASHWORTH
Last movie you watched?
'The Isle of Dogs'. I saw the sets at Store studios – Wes Anderson is a genius.
Best show to binge-watch?
'The Crown' – I bloody love the Queen.
What's the strangest food combo you've ever had?
Marmite on everything.
What's on your music playlist at the moment?
Blossoms on loop. I obsessively listen to one album for about a week then never want to hear it again.
Everyone has a cool app idea, what's yours?
I could tell you but I'd have to kill you…
A sport you wish you could play?
I would love to have a few months to learn to really surf.
Best present you've ever received?
A video camera when I was about eight. I used to force my brother to be in all my movies.
Last book you read?
The History of the Ned a Kelly Gang. It was so sad I had a period of mourning where I couldn't read anything else for two weeks afterwards
Would you rather be at a mountain hideaway or a beach house?
A beach house, I'm a sun baby.
Do you have a philosophy?
Scarlett O'Hara has a good one – 'Tomorrow is another day'.
One thing in particular that you're really excited about for the future?
I have a couple of really exciting jobs up next, which I've been rehearsing but can't wait to get on set for. I'm also hoping I get time in the summer to go and visit one of my best friends who is moving to Mexico.
Brittany Ashworth can be seen in 'The Crucifixion' on Amazon Prime & 'Hostile' in cinemas from May 28
PHOTOGRAPHY: BY PIP
MAKEUP: AMY WRIGHT AT CAREN
INTERVIEW: ADAM CROOKES
—
MORE INTERVIEWS:
Interview: Alex Lawther & Jessica Barden are teen-misfits in 'The End Of The F***ing World' on Netflix
Interview: The Magnetism of Billy Magnussen – 'Black Mirror' & 'Game Night'
Interview: Wallis Day has landed on 'Krypton'
Interview: Ray Panthaki on 'Marcella' Season 2 & being a BAFTA Breathrough Brit
Interview: Blossoms on directing their music videos and their new album
Interview: Hayley Law is taking over your screens on 'Riverdale' & 'Altered Carbon'
Interview: Violett Beane plays Truth Or Dare and shares her App Idea
Interview: Ralph Ineson on the freedoms of motion capture and his role in 'Ready Player One'
Interview: Tommy Bastow on his role in ABC's 'The Crossing'
Interview: Jack Maynard on moving forward & balancing YouTube, TV & Touring
Interview: Disney's Meg Donnelly talks 'Zombies' & 'American Housewife'