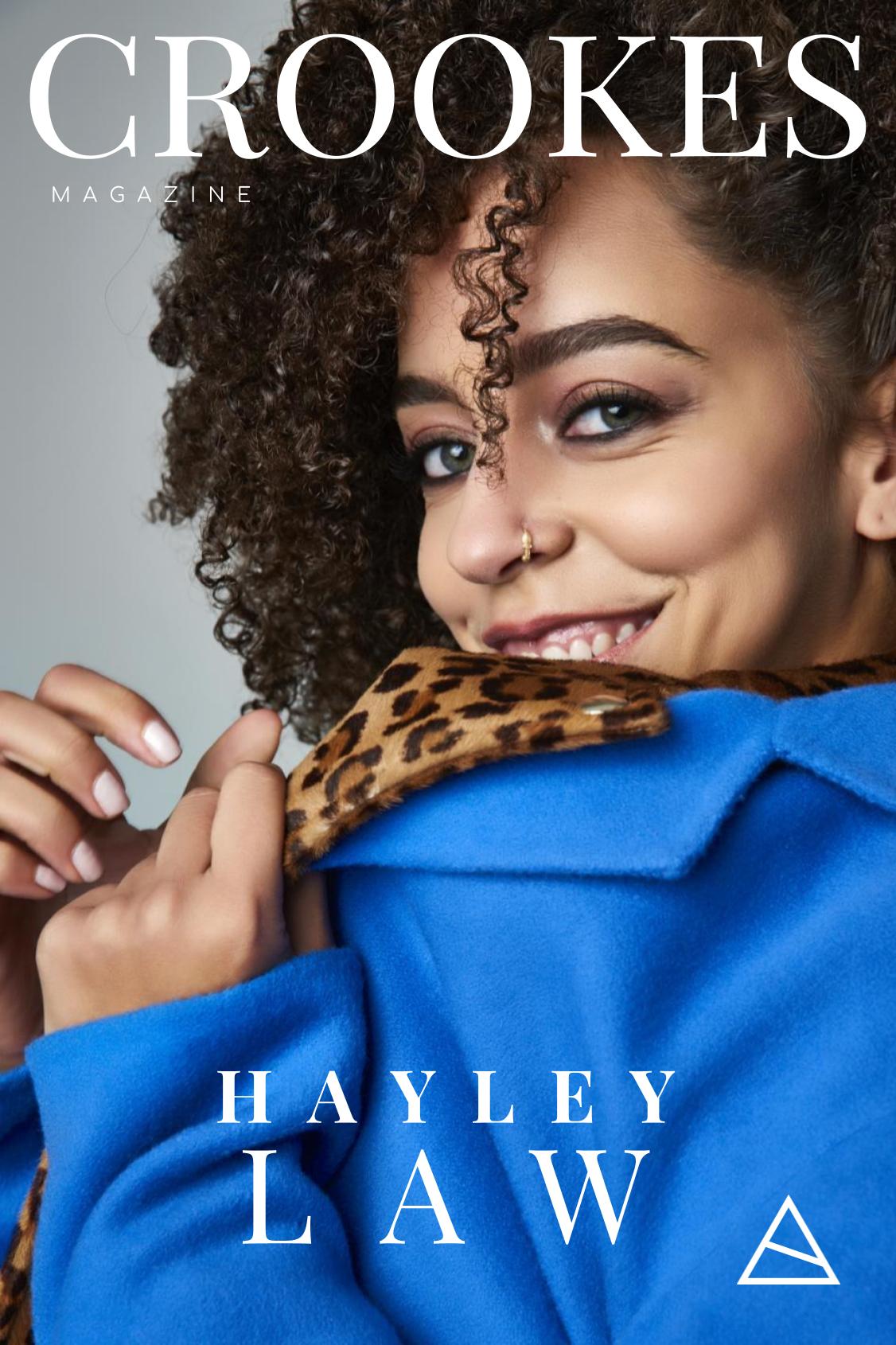 For an actor, starring in one of the hottest and highly-anticipated television shows is a dream. To have main roles in two of the most talked about shows at the moment is a major win. 
HAYLEY LAW
is taking over your binge-watching screens on
'Riverdale'
and
'Altered Carbon'
, both of which are quickly developing cult followings and momentously gaining popularity.
This is Hayley's moment – as she quickly emerges as a teen idol, gaining hundreds of thousands of followers on
social media
from her work. We had a quick chat with Hayley about her current TV projects, her upcoming film
'The New Romantic'
and her plans to imminently release new music.
AC: You're starring in two of the hottest shows right now, Riverdale and Altered Carbon – how does it feel to be at the center of everyone's binge-watching right now?
HAYLEY LAW: It's crazy to hear that. It really doesn't feel that way to me. But, I'm really happy people love the shows, are committed to the characters, and the story they have to tell. I love it.
It has been said that the working hours on the Riverdale set are long, how does a typical day on-set start and end for you?
I mean, I would be very surprised to hear about a film set that doesn't have long hours. We have long days, but I usually prepare myself for a 14ish hour day of work. It's crazy, but I love the job so its worth it.
Who is the funniest person on set?
Me!
How long can you see the show continuing for in the future?
Who knows. I guess for as long as the
Archie Comics
are still going they could really continue the show forever.
Is working on Riverdale faster-paced than when you're working on Altered Carbon?
That's tough. They're both very fast paced. However, Riverdale has so so many characters, and so many scenes that need to be done in a day, that we have to finish things quicker than anticipated sometimes.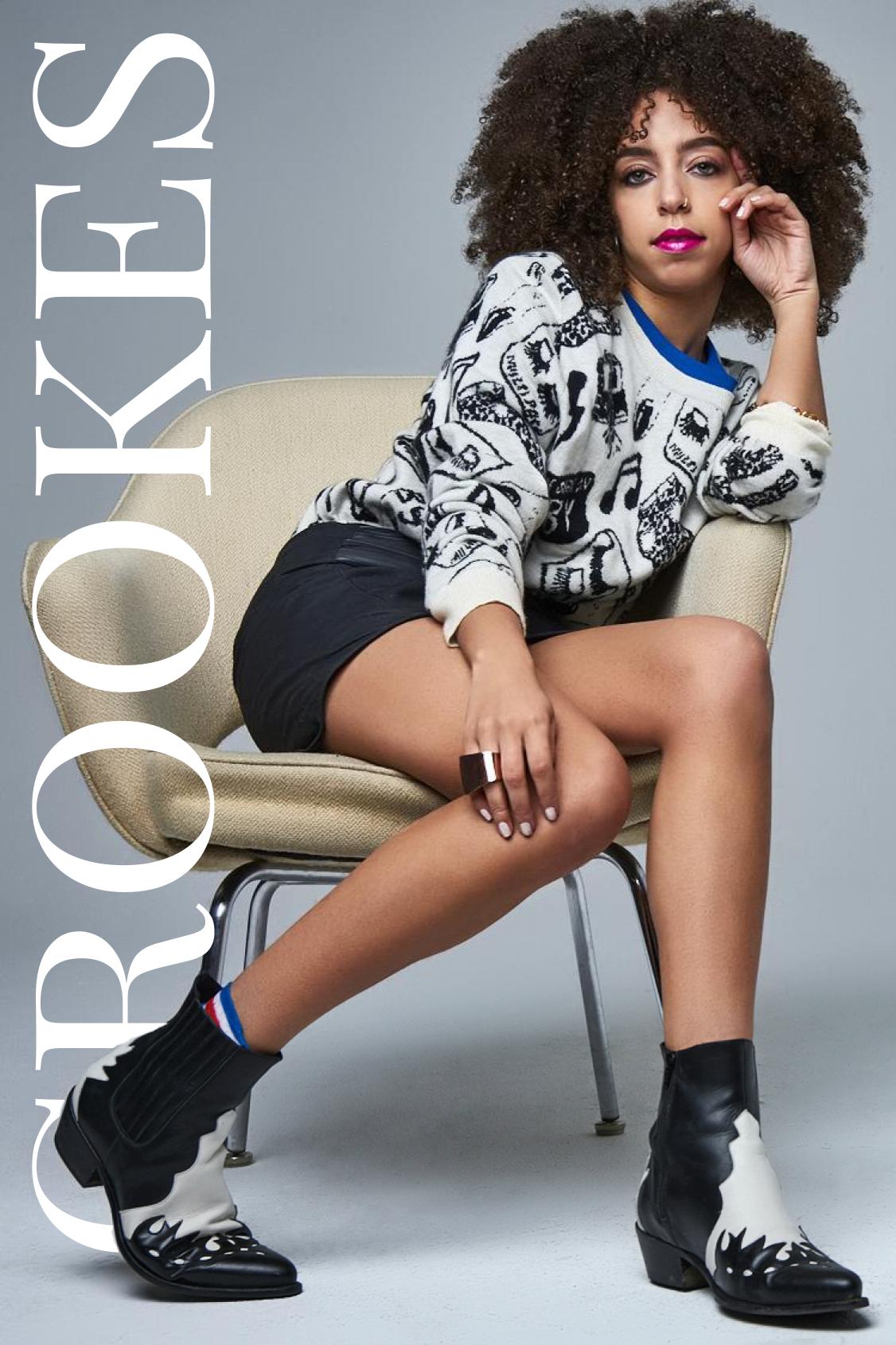 Are you a big sci-fi fan?
I love sci-fi so much. So being able to be a part of Altered Carbon is still insane for me to grasp.
what are some of your favorite sci-fi movies?
I love the Matrix, Avatar, and I don't know if you can categorize this as sci-fi – its more fantasy – but
Pan's Labyrinth
is one of my favorite movies. Ever.
There must have been loads of futuristic props in Altered Carbon, were there any that particularly amazed you?
I think the whole set amazed me more than specific props. Head in the Clouds was amazing. They made that place in the stages and it was wild.
Do you have any mementos that you've kept from your acting roles?
Sometimes I try and keep things that they won't notice. Like a blush or something that they won't use [laughs]. But if they would let me, I would LOVE to keep something more sentimental. Like the cat suit in the finale of Altered. That would be sweet.
What was the most surprising thing for you about working on Altered Carbon?
I was so grateful that the production was so committed to having everyone embody the character as much as they could. To keep it as authentic as possible. Everyone who had a fight scene, trained. Things like that.
'The New Romantic' has such a great cast, how did you get involved in the project and what can you tell us about it?
I'm so excited for this film. I was sent the script and read for the role of Nikki. I had no idea who else was doing the film but I tried not to get too attached to it before I heard what the director thought of my read. I liked the script a lot and after I met Carly [Stone] (the director) on Skype, I prayed and prayed that she would let me do this. And it worked out.
If you weren't acting, what career do you think you'd be pursuing?
Music. Well I'm also doing music now so I guess I can't pick that one [laughs]. It would take me a long time to find something else. I love this so much. Maybe a pastry chef.
What are your ambitions as a singer? Can we expect any new material soon?
Yes. New music very soon! I'm being a crazy perfectionist with it. I really want it to be amazing before I put it out, but I'm hoping to have it out next month.
Is there one show you'd love to guest star on?
Insecure.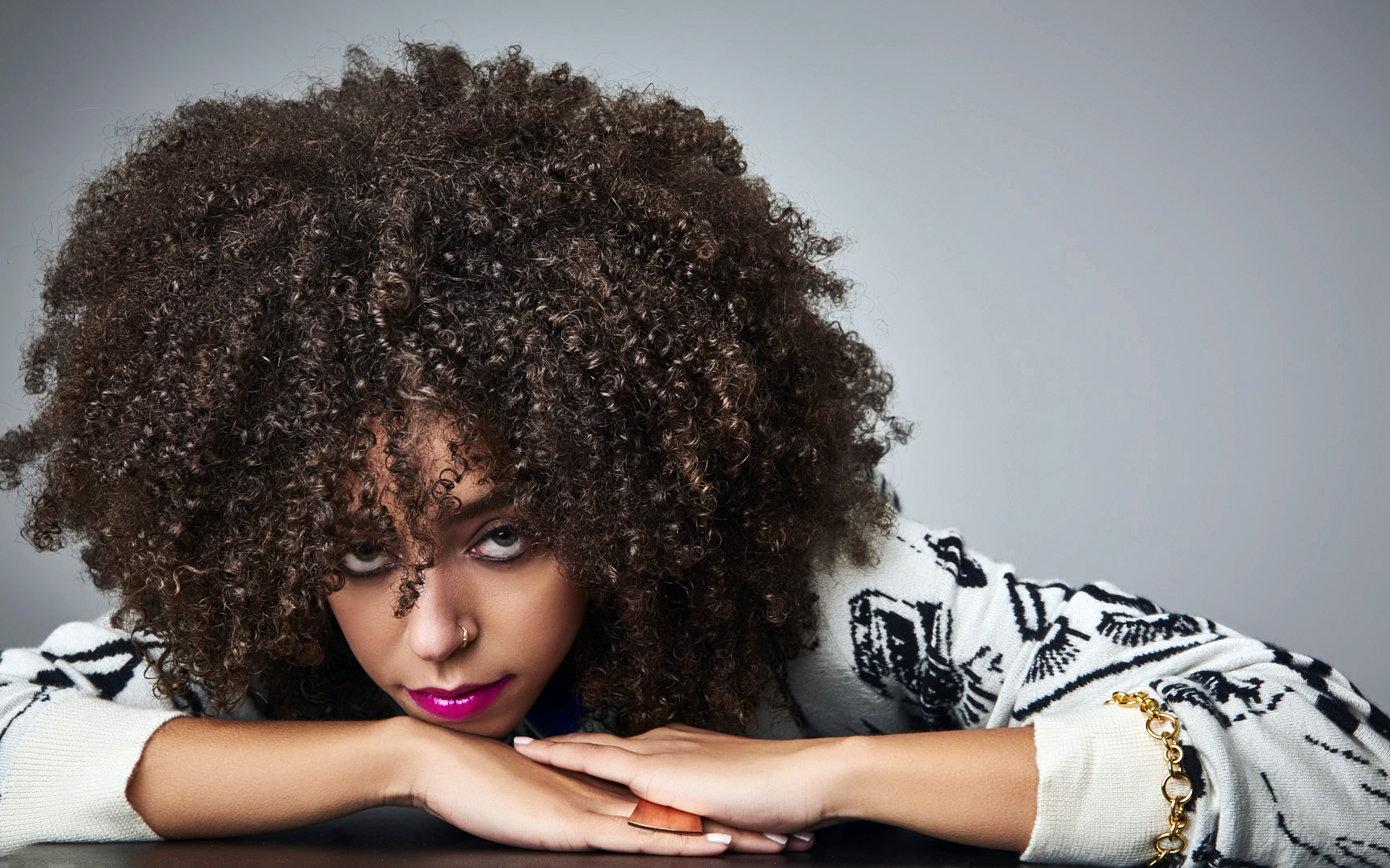 QUICK QUESTIONS WITH HAYLEY LAW
Last movie you watched?
Best show to binge-watch?
What's the strangest food combo you've ever had?
Kraft singles on Eggo waffles. I didn't enjoy it. My mom did, yuck.
What's on your music playlist at the moment?
Kamaiyah, Ravyn Lanae, A$AP Ferg.
Everyone has a cool app idea, what's yours?
I can't tell you. I can't have someone steal it!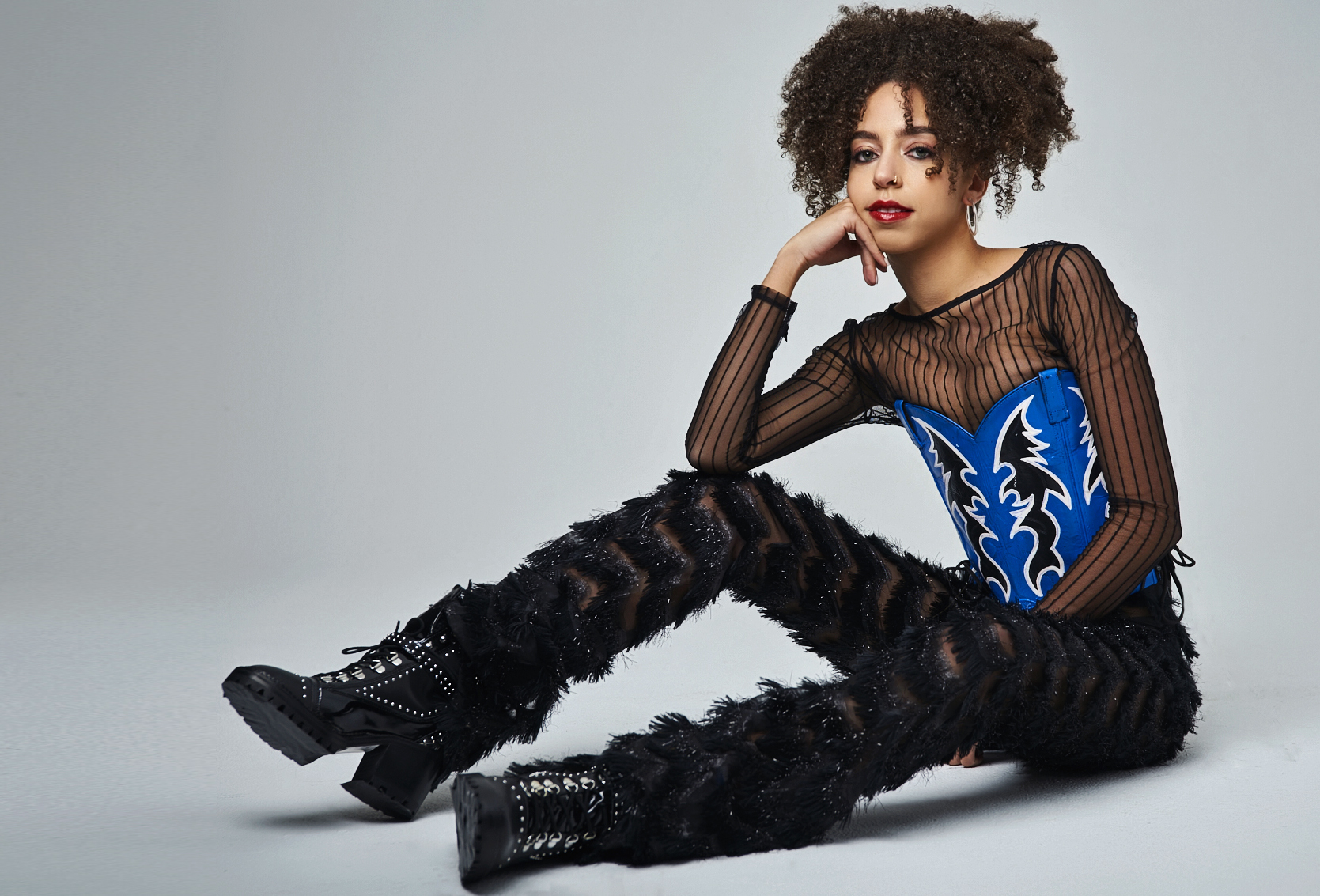 Advice to your younger self?
Stop crying. He ain't SHIT!
Biggest pet peeve?
Bad manners.
Do you have a hidden talent?
Gah…I don't think so.
Is there one thing in particular that you're really excited about for the future?
Creating a platform for myself, and using it for important issues and for kids who need a voice.
A sport you wish you could play?
An unreal boxer.
You can catch Hayley in 'Riverdale' & 'Altered Carbon' – which are both streaming globally on Netflix
PHOTOGRAPHER: MATT DOYLE
INTERVIEW: ADAM CROOKES
STYLING: OLIVIA PERDOCH
MAKEUP: LUCKY SMYLER
HAIR: MOHAN JEAN-MARY
Send a Letter to the Editor about this Article
—
MORE INTERVIEWS:
Interview: Alex Lawther & Jessica Barden are teen-misfits in 'The End Of The F***ing World' on Netflix
Interview: The Magnetism of Billy Magnussen – 'Black Mirror' & 'Game Night'
Interview: Wallis Day has landed on 'Krypton'
Interview: Ray Panthaki on 'Marcella' Season 2 & being a BAFTA Breathrough Brit
Interview: Blossoms on directing their music videos and their new album
Interview: Violett Beane plays Truth Or Dare and shares her App Idea
Interview: Ralph Ineson on the freedoms of motion capture and his role in 'Ready Player One'
Interview: Tommy Bastow on his role in ABC's 'The Crossing'
Interview: Jack Maynard on moving forward & balancing YouTube, TV & Touring
Interview: Disney's Meg Donnelly talks 'Zombies' & 'American Housewife'