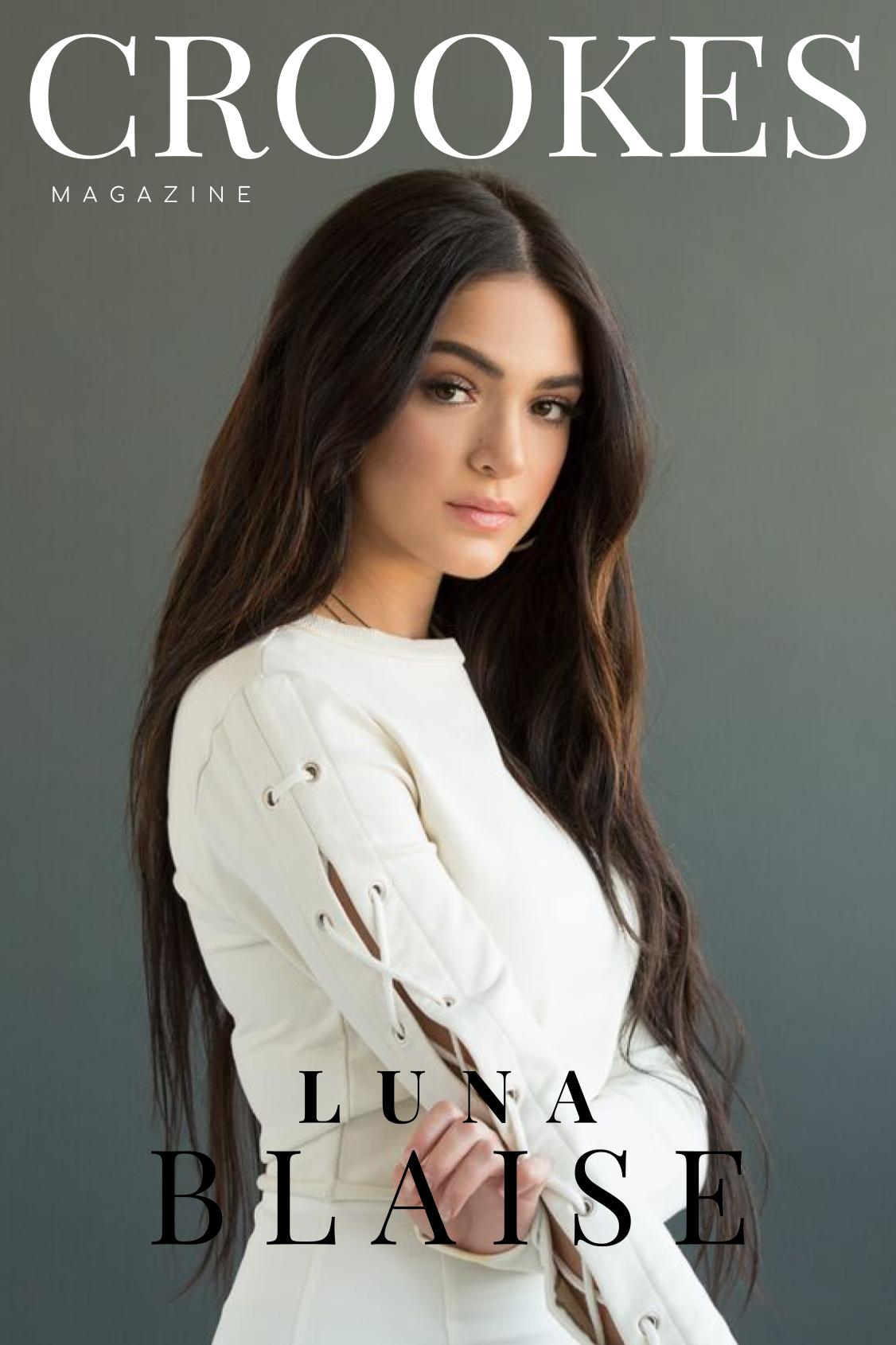 LUNA BLAISE has been immersed in the acting world for the past decade, having began at the age of just six. Since 2014, Luna has been in a recurring role on ABC's  'Fresh Off The Boat' – in which she has recently been given a storyline about her character's sexuality that created much buzz and conversation. Alongside the long working hours of an actress in a sitcom, Blaise released her debut single 'Over You' in 2017. Now over year later, Luna released her second single 'Camera Roll' back in February. We catch up with her about her ambitions as an actress, what it's like working in a recording studio and the show she really wants to guest star on.
AC: You were given the challenge of portraying a character with a storyline and sexuality in 'Fresh Off The Boat', how much pressure did you feel and what kind of responses did you get?
LUNA BLAISE: Honestly I didn't feel any pressure. When the producers explained Nicole's arc for season four and would I be comfortable with the storyline I didn't hesitate at all. I was honored that Nanatchka Khan our show-runner and the writers trusted me to bring Nicole's coming out story to life. I will forever be grateful that they gave me this incredible opportunity. The response was positive and I feel so lucky that I grew up in a home where love has no labels. 
What TV Show would you really like to guest star on?
American Horror Story. I want to work with Ryan Murphy.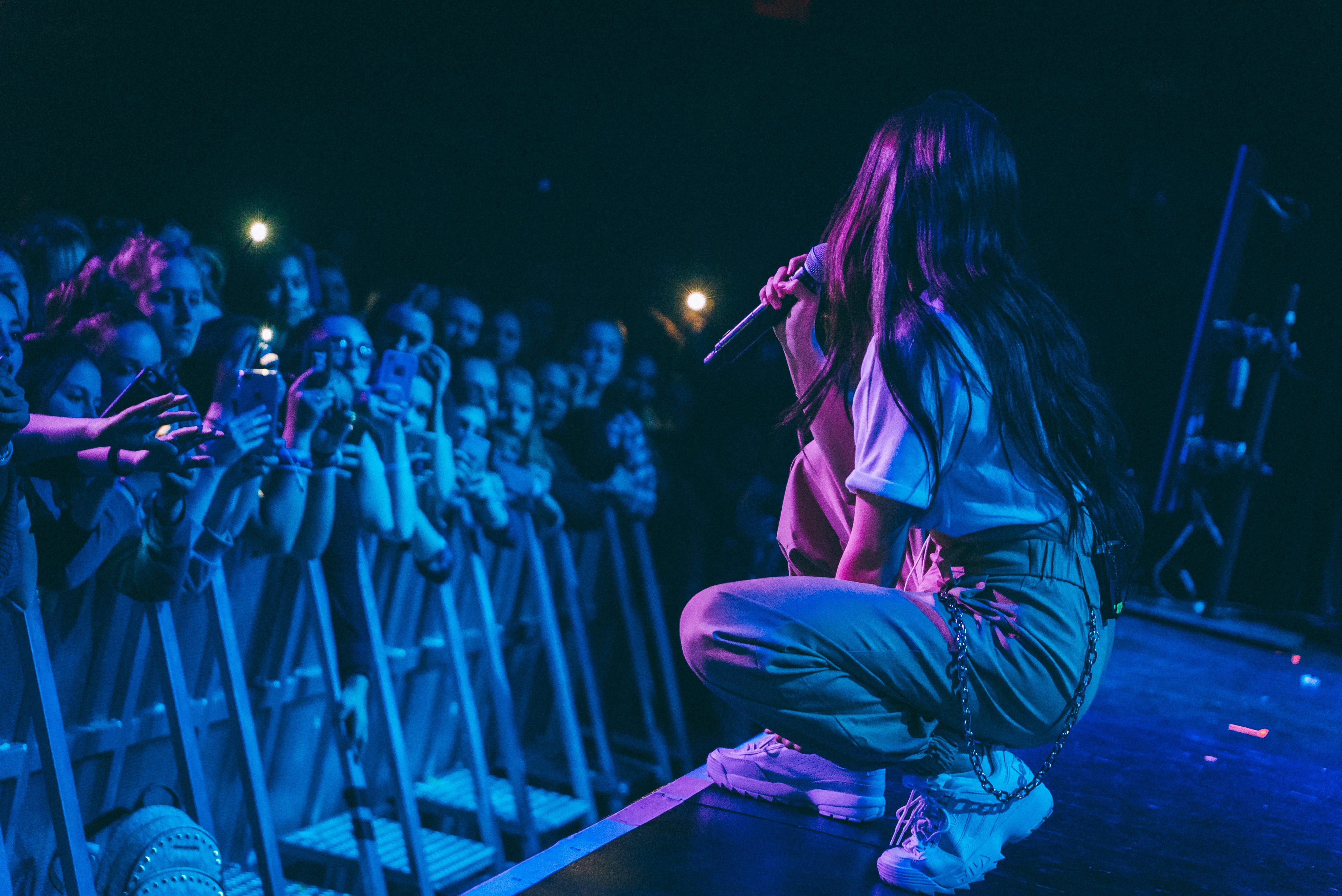 I really wanted to dive into writing. For me delivering a record has to mean something. 
Which actresses do you look up to?
This is such a tough question, there are so many great actresses in the community. Meryl Streep!
Talk us through a typical day on set, how does the day start?
A typical day usually means an early call time. I always try my best to arrive early then settle in my trailer before heading off to hair and makeup, followed by rehearsals and then we shoot. A typical day for me runs about twelve to fourteen hours. Often it is dark when I leave for set and dark when I get home. I love it! 
Having released your first song almost a year ago and now having just released your second song, has the kind of music you want to make slightly changed?
Yes, I think that I am evolving as a person so organically the sound of the music is transforming with me.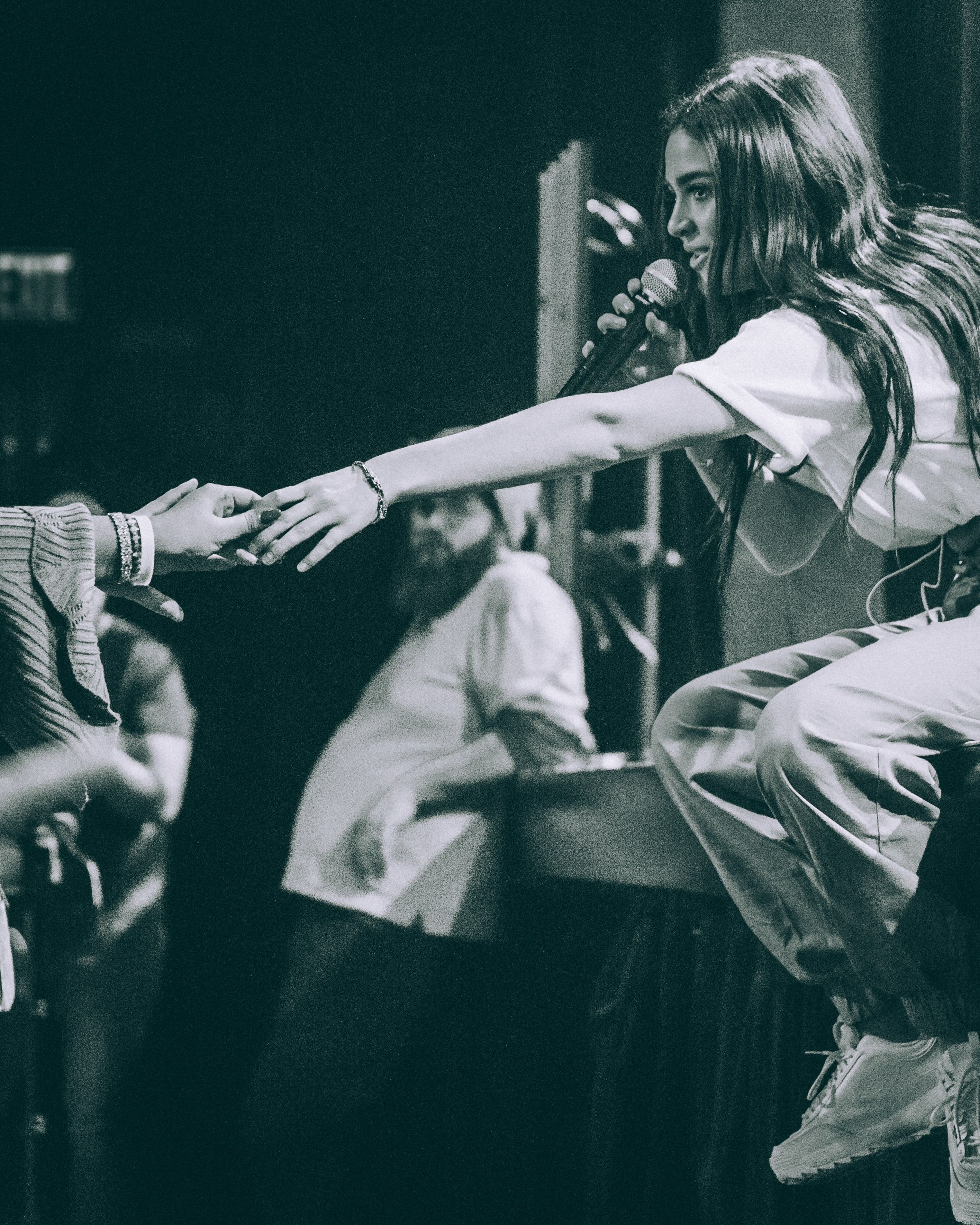 Why has there been a year's gap?
Honestly I really wanted to dive into writing. For me delivering a record has to mean something. 
Your fans seem to really like 'Camera Roll', when did you start working on the song?
I actually wrote the song in like forty-five minutes back in November 2017. 
What's it like hanging out in a recording studio?
It's so fun hanging in studio but it's also for me a working environment as well. 
How many songs have you written?
I have been in so many sessions and I really don't count. 
What will be the next single and when can we expect to see it?
I am gonna be putting out tons of music this year. I think a new single is just around the corner. 
How much fun is shooting music videos?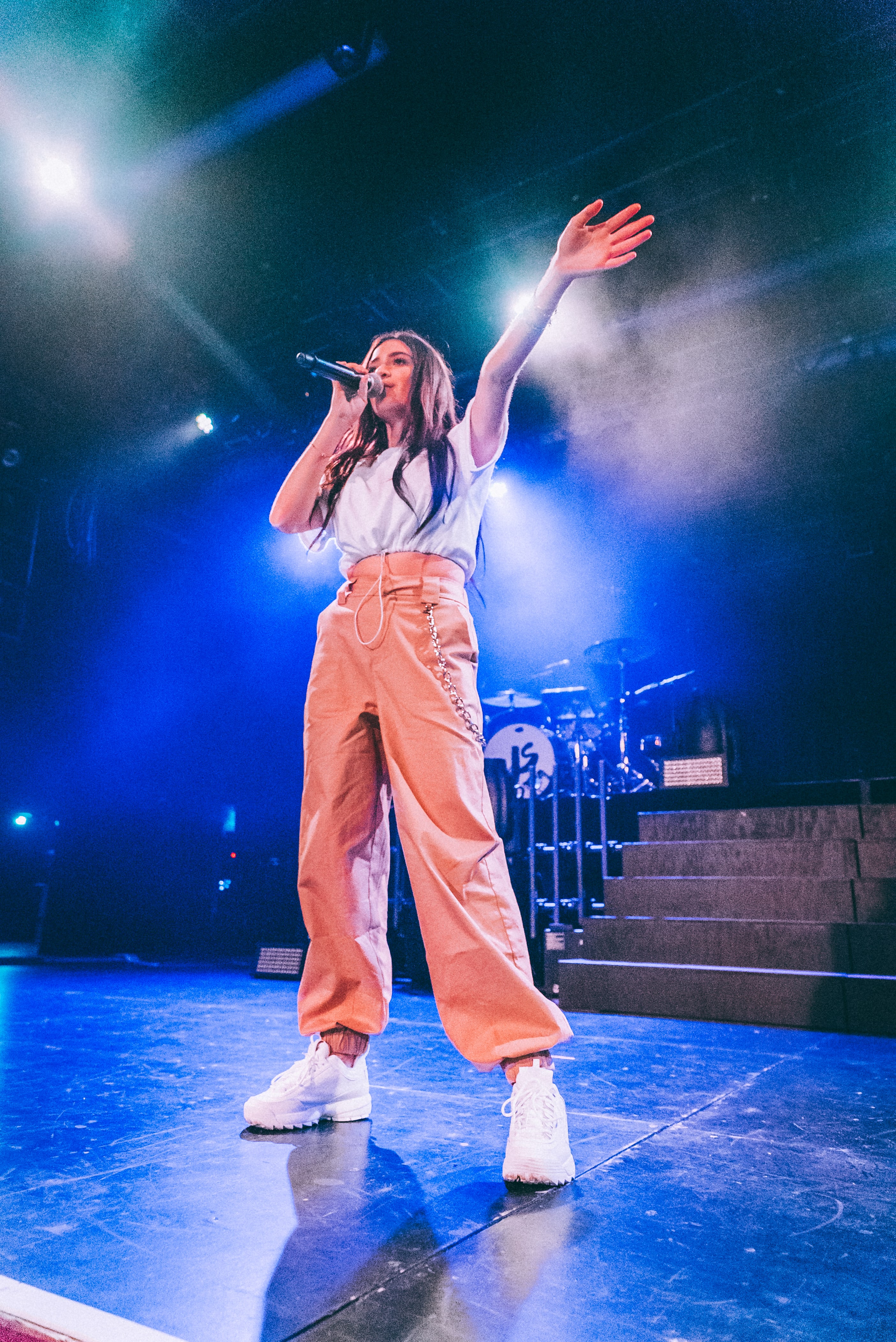 For me it's taking some adjustment because I am so used to being mic'd when we are recording sync. But with music videos typically they are non-sync. 
What are your ambitions for your music?
I want to write chart-smashing hit songs. I also see myself writing for other artists. 
Who would be the dream person to star in one of your music video?
A music video starring Timothée Chalamet.
Do you have any other upcoming projects to tell our readers about? 
I have an indie film that is premiering at Tribeca Film Festival called Surviving Theater 9 – the film follows the aftermath of the mass shooting that took place inside a midnight showing of The Dark Knight Rises in Aurora Colorado in 2012. Unfortunately there have been too many innocent lives lost to mass shootings since that fateful night. I also just finished filming a new pilot called "Manifest" for NBC. It's a one hour mystery thriller episodic with crazy and unexpected twists and turns. People are gonna love it.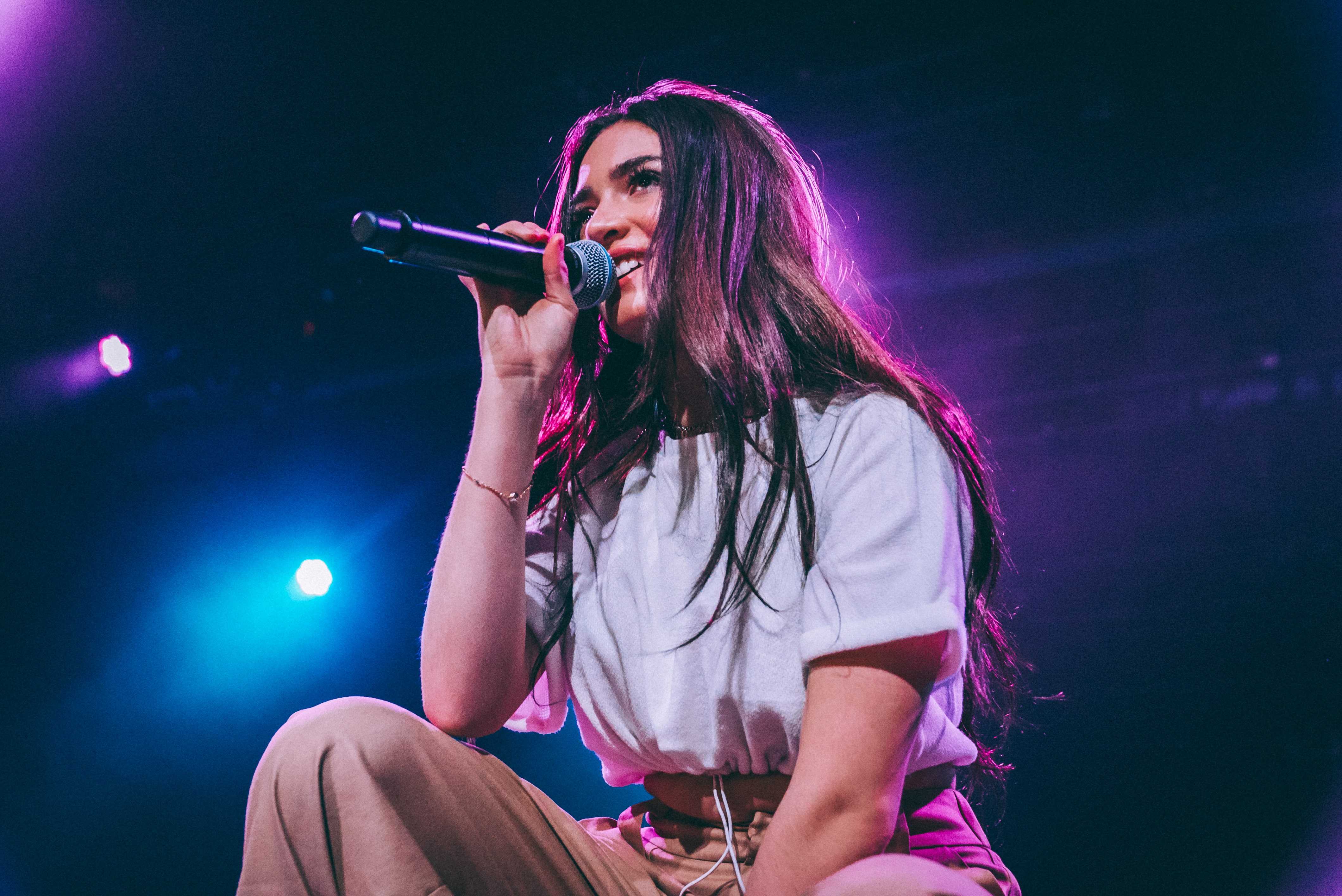 QUICK QUESTIONS WITH LUNA BLAISE
Last movie you watched?
Fault In Our Stars
Best show to binge-watch?
13 Reasons Why 
What's the strangest food combo you've ever had?
Spaghetti with Chili 
Advice to your younger self?
Be present and don't forget to look up. 
Is there one thing in particular that you're really excited about for the future?
I am excited to hopefully one day get married and have children.
A sport you wish you could play?
Golf
What was the last book you read?
I have dyslexia, so reading for long periods of time can be challenging, instead I watch tons of films. 
Would you rather be at a mountain hideaway or a beach house?
Beach House…I am a water baby. 
What is the farthest you have been from home?
London, England 
PHOTOGRAPHY BY DAWN KINGSTON & STRANGE NATURE
INTERVIEW WITH ADAM CROOKES
—
MORE INTERVIEWS:
Interview: Alex Lawther & Jessica Barden are teen-misfits in 'The End Of The F***ing World' on Netflix
Interview: The Magnetism of Billy Magnussen – 'Black Mirror' & 'Game Night'
Interview: Wallis Day has landed on 'Krypton'
Interview: Ray Panthaki on 'Marcella' Season 2 & being a BAFTA Breathrough Brit
Interview: Blossoms on directing their music videos and their new album
Interview: Hayley Law is taking over your screens on 'Riverdale' & 'Altered Carbon'
Interview: Violett Beane plays Truth Or Dare and shares her App Idea
Interview: Ralph Ineson on the freedoms of motion capture and his role in 'Ready Player One'
Interview: Tommy Bastow on his role in ABC's 'The Crossing'
Interview: Jack Maynard on moving forward & balancing YouTube, TV & Touring
Interview: Disney's Meg Donnelly talks 'Zombies' & 'American Housewife'