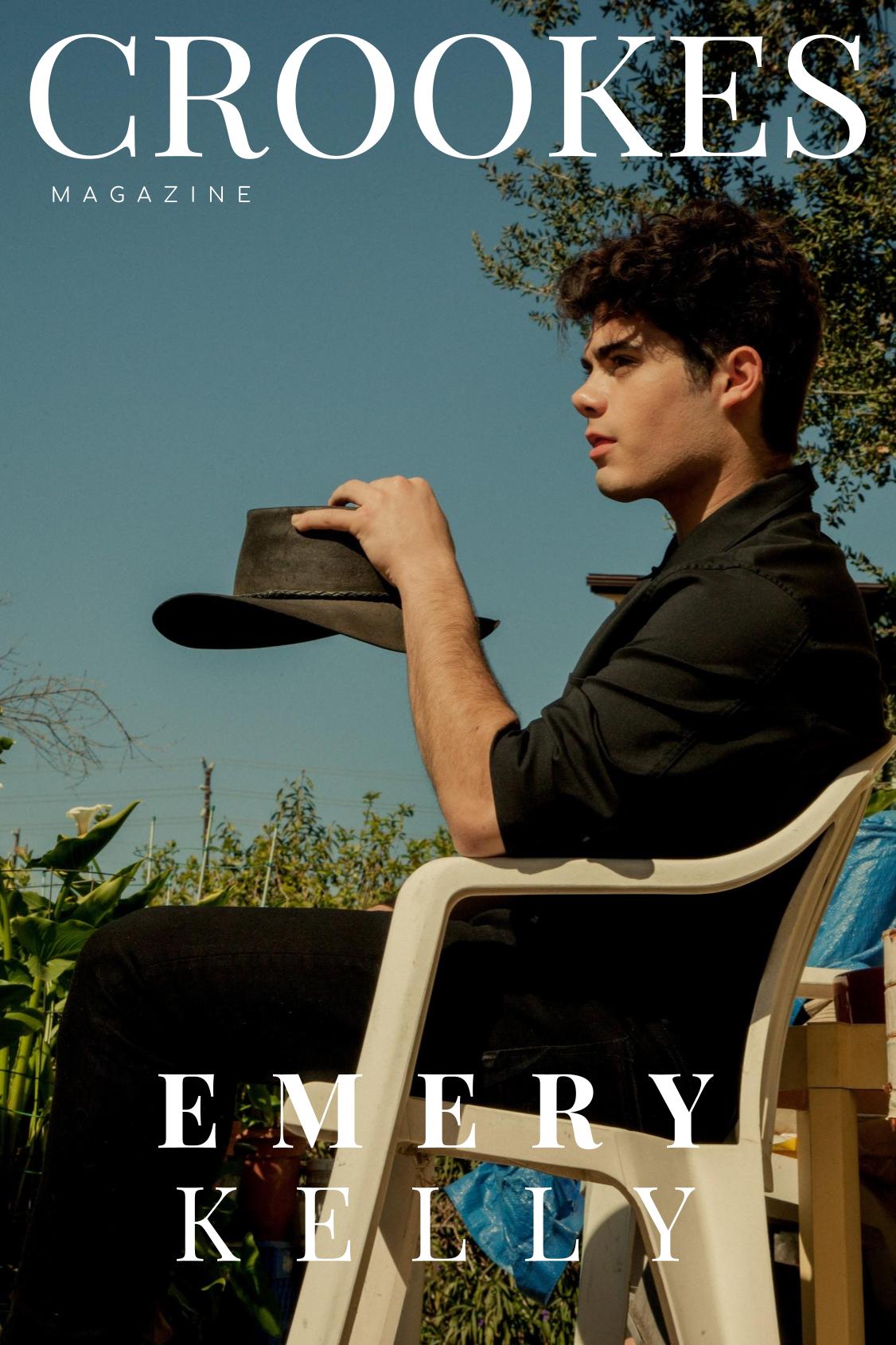 Joining Netflix this month is original sitcom series 'Alexa & Katie' – which follows two best friends who can't wait for their first year of high school, even though Alexa is dealing with a secret with Katie by her side. Alongside the titular characters is EMERY KELLY – best known for being one third of Forever In Your Mind (a pop boy band that formed five years ago while appearing on the show 'The X Factor'). They recently released their latest single "Rabbit Hole", performing it on MTV's 'TRL' and NBC's 'The Today Show.' At beginning of the year, Forever In Your Mind released their EP "Euphoric".
How did your role in Netflix's 'Alexa & Katie' come about?
I saw my amazing cast mate and loving friend Paris Berelc book 'Alexa & Katie' last year and wanted to see if there was a brother role, and lucky enough there was!
Did you audition?
Yes, I don't remember how many, I think it was two or three times before I booked the role.
You've worked on a few shows now, what are the unique challenges to acting in a sitcom?
The unique challenge for me would sometimes be timing. But thanks to working on 'Alexa & Katie', I was able to overcome that obstacle.
How do you spend your time between takes?
Chilling with Paris [Berelc], Jack [Griffo], Isabel [May], and Finn [Carr].
Tell us about your role in 'Alexa & Katie'…
My role is Lucas Mendoza, Alexa's older brother. He's really chill, plays basketball, loves his family and has an obsession with his hair (in real life I don't really have that much of an "obsession" like Lucas has).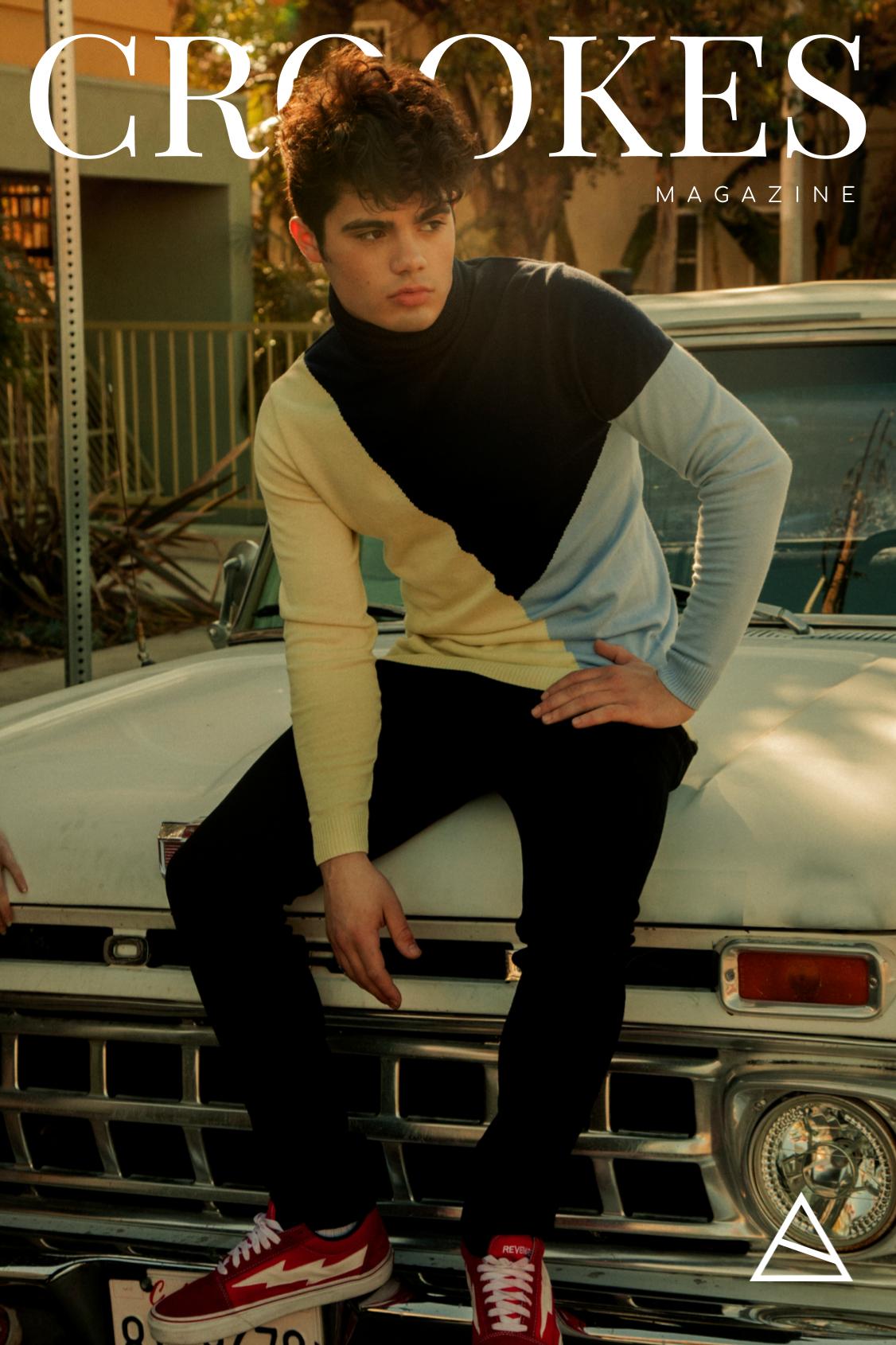 Did your passion for music come before acting?
I feel like they both came in at the same time, it was organic beccause of growing up around musical theater kids.
If you weren't called 'Forever In Your Mind', what would your name be?
We've had a couple names but I honestly think we couldn't change the name. It's been with us forever, why change it?
Disney started developing a series starring the three of you – 'Forever Boys', do you think that it could still one day happen?
Honestly, no I don't think so, due to the demographic they're going for, but, I will always have love and appreciation for the mouse family.
Have there been any other ideas thrown around about how the three of you could star in something together?
Not since Forever Boys…but you never know!
How long do you guys see yourselves being a group for?
It could maybe be forever or maybe a few more years
Have you considered a solo career at all?
In the future, absolutely.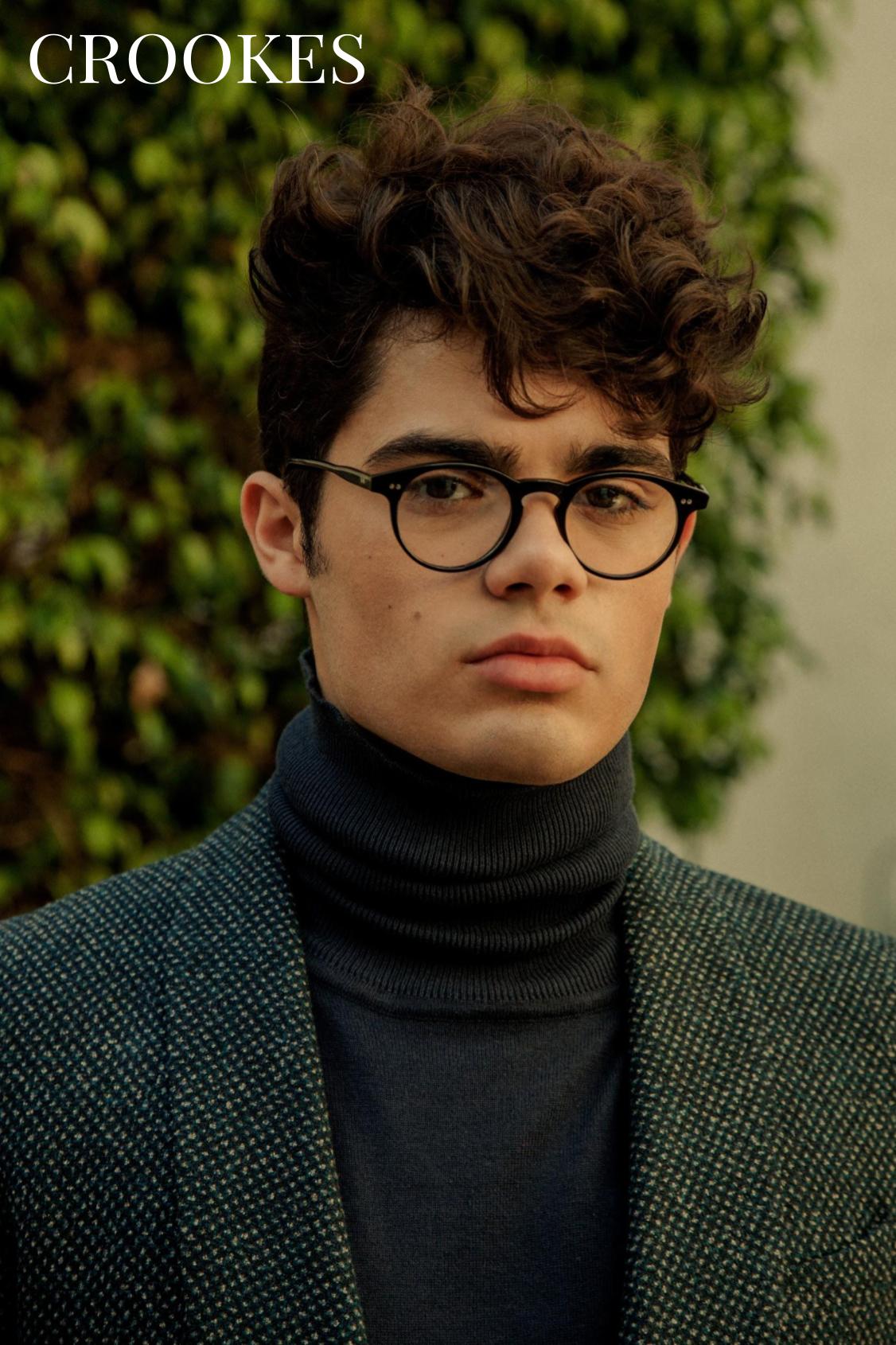 Do you have plans to go on tour this year?
Yes we do! We can't wait to see our fans.
In the world of acting, who do you look up to?
Johnny Depp, Leonardo DiCaprio, Mark Wahlberg and Seth Macfarlane.
Who would your dream co-star be?
Anyone I mentioned earlier from 'Alex & Katie'. Also anyone from the casts of '13 Reasons Why', 'Riverdale', 'Everything Sucks', 'On My Block'. Love those shows!
You haven't uploaded to YouTube in a year, why did you stop?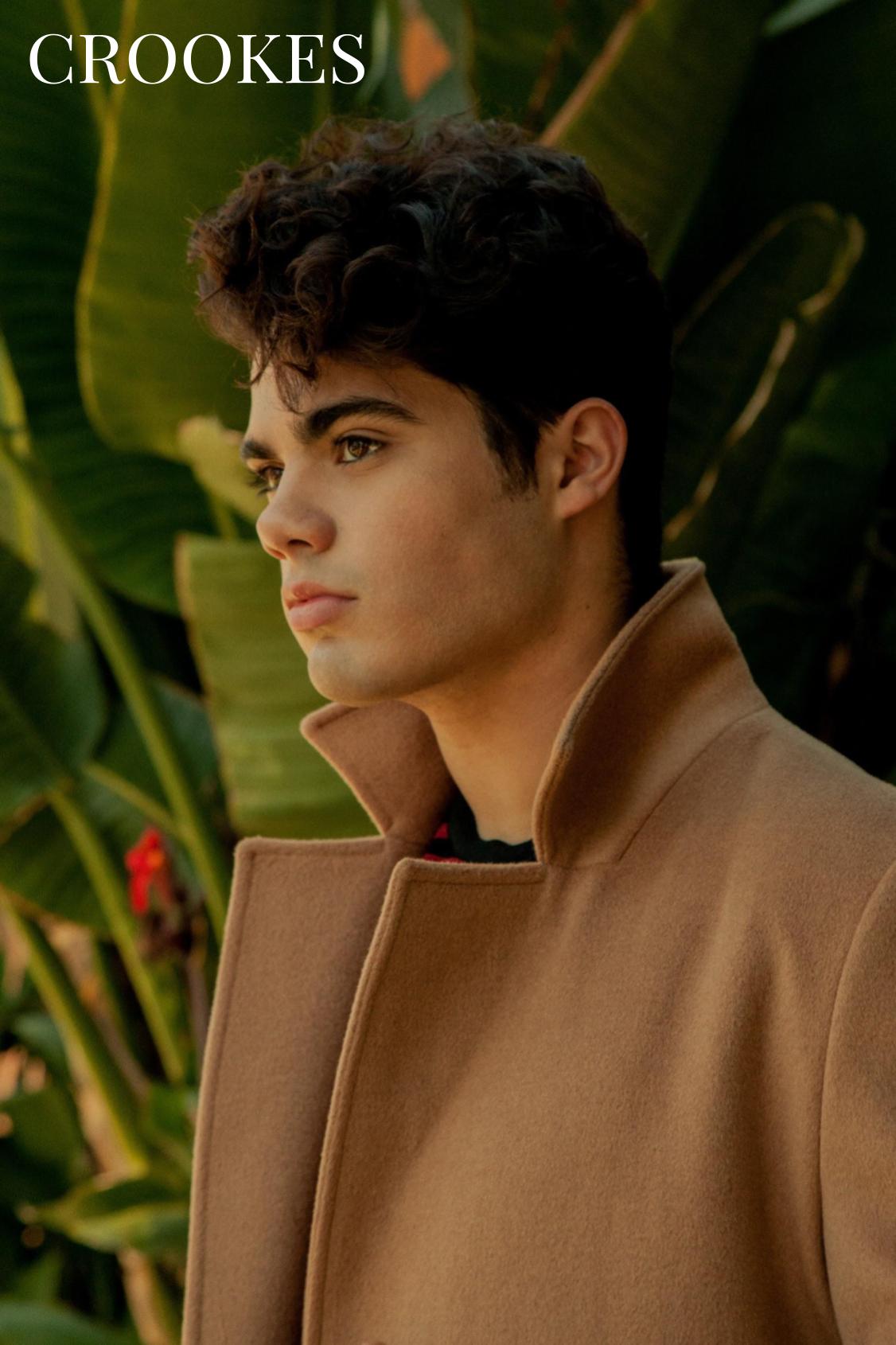 Yeah it's been a while, honestly I stopped because I'm focused more on acting, music, producing music, reading, and eating healthy. I still film all my adventures with my friends, band, and family. I just haven't posted any of it.
Is it something you want to come back to?
I don't know yet. If I were to upload videos again, they would be cinematic films featuring music I produce and the way I see the world.
QUICK QUESTIONS WITH EMERY KELLY
Last movie you watched? Annihilation
Best show to binge-watch? Friends
What's the strangest food combo you've ever had? Chicken and Apple Slices
What's on your music playlist at the moment? Bazzi, IRL, Daniel Caesar
Best store to visit in a shopping mall? Food court [laughs]
Everyone has a cool app idea, what's yours? Can't tell you!
Advice to your younger self? Keep doing your thing kid, you be you.
Is there one thing in particular that you're really excited about for the future? Alexa & Katie
A sport you wish you could play? Soccer
Worst joke you've ever heard? Can't remember
What was the last book you read? House of Leaves
Would you rather be at a mountain hideaway or a beach house? Mountain hideaway
What is the farthest you have been from home? Everywhere is my home.
Netflix's 'Alexa & Katie' starring Emery Kelly is now streaming globally
Photographer: Leo Deveney
Interview: Adam Crookes
Styling: Aisha Rae
Makeup: Heather Rae Cheszek
Hair: Darine Sengseevong
—
MORE INTERVIEWS:
Interview: Alex Lawther & Jessica Barden are teen-misfits in 'The End Of The F***ing World' on Netflix
Interview: The Magnetism of Billy Magnussen – 'Black Mirror' & 'Game Night'
Interview: Wallis Day has landed on 'Krypton'
Interview: Ray Panthaki on 'Marcella' Season 2 & being a BAFTA Breathrough Brit
Interview: Blossoms on directing their music videos and their new album
Interview: Hayley Law is taking over your screens on 'Riverdale' & 'Altered Carbon'
Interview: Violett Beane plays Truth Or Dare and shares her App Idea
Interview: Ralph Ineson on the freedoms of motion capture and his role in 'Ready Player One'
Interview: Tommy Bastow on his role in ABC's 'The Crossing'
Interview: Jack Maynard on moving forward & balancing YouTube, TV & Touring
Interview: Disney's Meg Donnelly talks 'Zombies' & 'American Housewife'