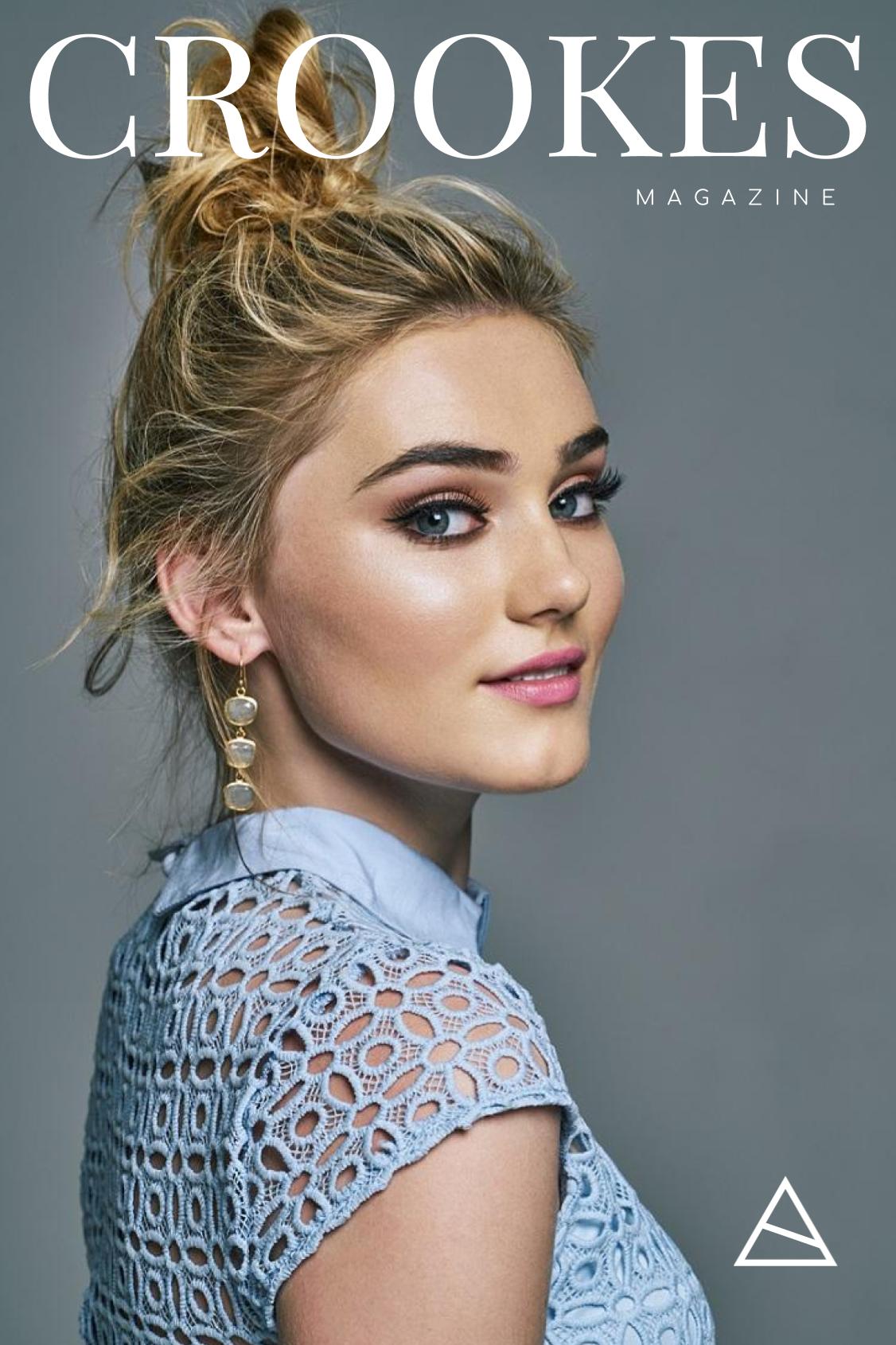 MEG DONNELLY is set to be one of the breakout stars in the entertainment industry today. At 17 years of age, Donnelly is quickly becoming known for her impeccable comedic timing on camera, and her refreshing, free spirit she brings to every project she appears in. Since 2016, she has been starring in ABC's 'American Housewife' – centering around a new-to-the-block family – in which Donnelly plays the eldest daughter (Taylor) who is desperate to fit in with her peers. The show has been an absolute ratings hit for the past two seasons, with ABC ordering additional episodes and has given Meg a major platform to stand-out on.
Meg Donnelly is about to be seen as the leading actress in the new Disney Channel Original Movie 'Zombies' – the story focuses on cheerleader Addison (Donnelly), who befriends zombie football star Zed (Milo Manheim). With musical numbers and a ton of choreography, 'Zombies' promises to be a hit for Disney and Meg, as we talk about her career so far.
AC: When did you know that acting was for you?
As much as I chose acting, it chose me. I saw the sign at Annie's Playhouse's window at a time when I was no longer enjoying playing soccer. My parents wanted me to join an activity, but sports were not my thing (although I am a big sports fan). When I walked into Annie's Playhouse and got on stage, my life was changed forever. From that first day, performing is all I ever wanted to do. Hopefully, I will continue to be blessed and given the opportunities to pursue my dreams.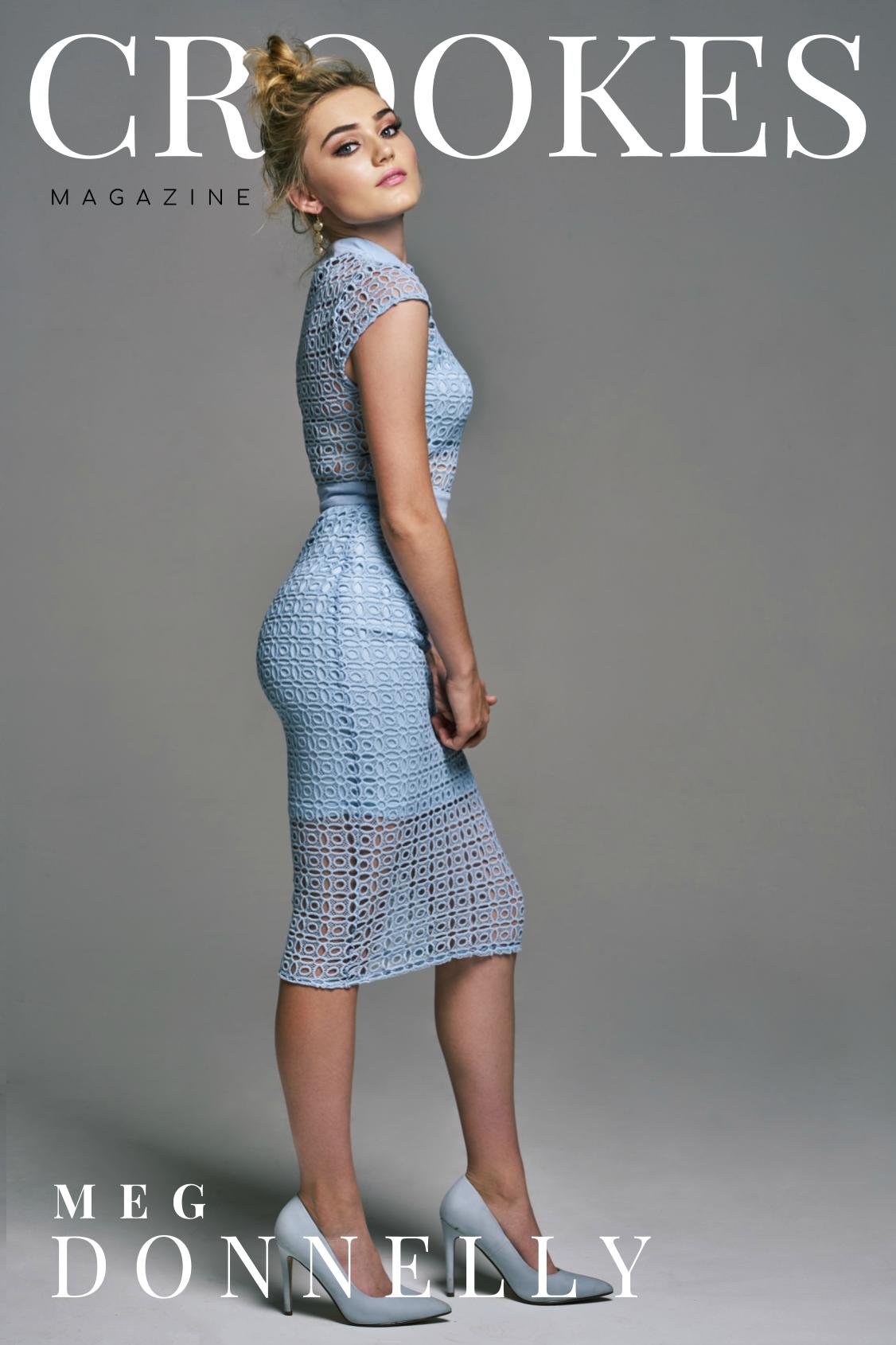 What similarities do you share with your character Taylor [in 'American Housewife']?
Taylor and I are teenagers that love our parents but are trying to find our own independence and individuality as we navigate through our high school years.
Who's the funniest person on set of 'American Housewife'?
This is a hard question as everyone on set is funny. We are one big family and we joke around all the time. We are always laughing, which makes working on 'American Housewife' so wonderful.
Which other sitcoms actors do you look up to?
I have always looked up to and wanted to be Amy Poehler and Tina Fey. Not only are they hilarious, but when I found out they wrote their own material, I was in awe. I aspire to be like my TV parents [in 'American Housewife'], Katy Mixon and Diedrich Bader. They are both so gracious with their time, advise me in my acting choices and the various ways to approach each scene. But even more impressive is how they treat the cast and crew. They are both so kind and considerate. They make everyone on the set feel important and a part of the show. That is something I try to emulate each day on set.
Is there a show you'd love to make a guest appearance on?
I would love to be a voice on Spongebob Squarepants! One day I would also love to be the Guest Host on SNL! That would be the ultimate.
We're talking to Milo Manheim soon who starred alongside you in 'Zombies', what was he like to work with?
Milo and I became friends during the audition process. We really hit it off as friends. As a result, we were already close friends when the shooting started. Milo is fun loving, kind and talented. It was natural working with him, as we both loved being a part of 'Zombies' and working with a new friend. We were both excited for each other and enjoyed being on set with the rest of the cast, dancers and crew.
Do you have any funny set stories from 'Zombies'?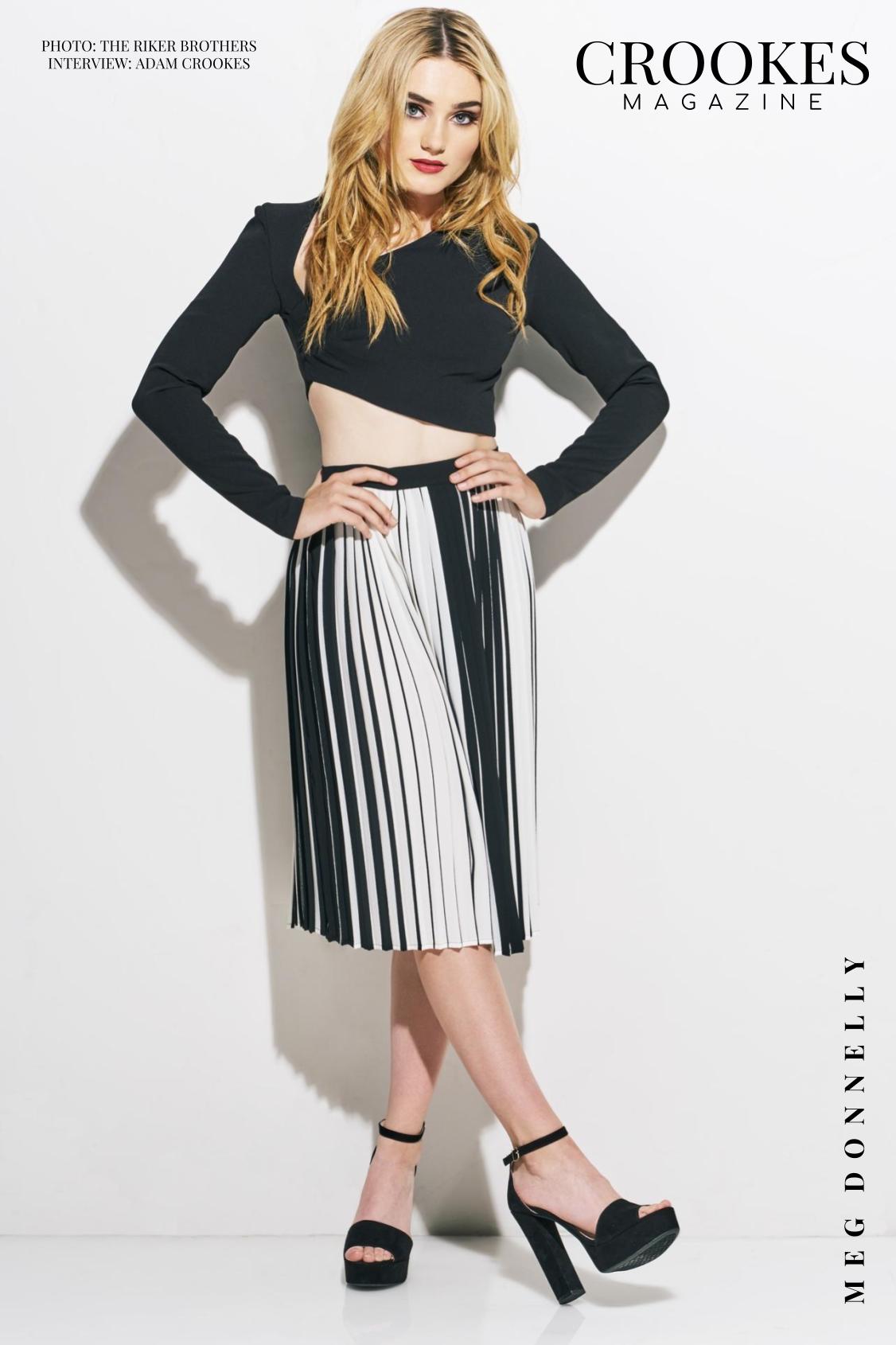 Yes! To prepare for a big dance number on set, the "zombies" and the "Seabrook" cheerleaders would each chant back and forth to each other to get the energy up and create a fun rivalry. We would then all dance together in a big circle before breaking to start the scene. It got everyone pumped and ready to do their very best!
Did you ever wish that you got the green-dyed zombie hair on set?
Yes, I liked watching my friends be transformed into "Zombies" so it would have been cool to be a Zombie for a scene.
How did you find learning the choreography?
At first, I was a little nervous but the choreographers and professional dancers where supportive and took the time to ensure that myself and the other actors were comfortable with all the choreography. We had so much fun!!
SUPER QUICK QUESTIONS WITH MEG DONNELLY
Last movie you watched?
'Black Panther'
Best show to binge-watch?
'A Place To Call Home' and of course 'American Housewife' [laughs].
What's the strangest food combo you've ever had?
Avocado and vanilla ice cream – it was pretty good.
What's on your music playlist at the moment?
A Tribe Called Quest, Bruno Mars, SZA, The B-52s, Bob Marley, Neil Young, Incubus, and Maroon 5 to name a few.
Favorite band?
A Tribe Called Quest
Favorite solo artist?
Bruno Mars
Everyone has a cool app idea, what's yours?
I have an eccentric taste in music so I would like to invent an app that can organize and create playlists based on my song catalog and make suggestions for music I don't have.
What is the nicest thing that anyone has ever said to you?
That I am caring and thoughtful friend.
What was the last book you read?
Wonder!
Would you rather be at a mountain hideaway or a beach house?
A beach house.
What is the farthest you have been from home?
Maui, HI from NYC.
Advice to your younger self?
Not to be concerned about doing what my friends are doing, such as wearing similar clothes so that we all look alike.
Is there one thing in particular that you're really excited about for the future?
I am very excited about the premiere of Disney's "Zombies" on Friday, February 16th. I think the fans are going to love it!!
Do you have an aim or a target for the year ahead?
I don't have any specific target as I believe that it is about continued growth verses starting or stopping something. I learn from each experience and I hope I become better for it – good or bad. Having said that, I am going to focus more on my guitar playing and songwriting this year. And make sure I stay true to and supportive of my family and friends.
Zombies
– a Disney Channel Original Movie starring Meg Donnelly – premieres February 16 on the
Disney Channel
INTERVIEW WITH ADAM CROOKES
—
MORE INTERVIEWS:
Interview: Alex Lawther & Jessica Barden are teen-misfits in 'The End Of The F***ing World' on Netflix
Interview: The Magnetism of Billy Magnussen – 'Black Mirror' & 'Game Night'
Interview: Wallis Day has landed on 'Krypton'
Interview: Ray Panthaki on 'Marcella' Season 2 & being a BAFTA Breathrough Brit
Interview: Blossoms on directing their music videos and their new album
Interview: Hayley Law is taking over your screens on 'Riverdale' & 'Altered Carbon'
Interview: Violett Beane plays Truth Or Dare and shares her App Idea
Interview: Ralph Ineson on the freedoms of motion capture and his role in 'Ready Player One'
Interview: Tommy Bastow on his role in ABC's 'The Crossing'
Interview: Jack Maynard on moving forward & balancing YouTube, TV & Touring
Interview: Disney's Meg Donnelly talks 'Zombies' & 'American Housewife'