The Mancunian icon is back to stay. After stating almost two years ago on his infamous Twitter Account that he had no intentions to pursue a solo career, Liam Gallagher now finds himself gearing up for a tour — off the back of his upcoming debut album — that will take him through to 2018
AC: Are you going to be tweaking and changing things on the record right up until the release? Is that something you've ever done with your music?
LIAM: The record has been finished for a bit now. I don't intend to revisit it. I've never been one to come back to it numerous times; I'm not a muso like that.
'As You Were' consists of 12 tracks (plus an extra three on the Deluxe Edition), which comes in at just under 45 minutes.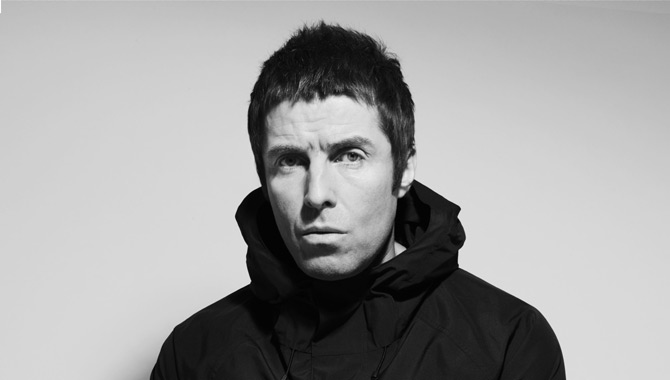 Liam Gallagher's debut solo album 'As You Were' is now available globally.
INTERVIEW WITH ADAM CROOKES
Send a Letter to the Editor about this Article
—
MORE INTERVIEWS:
Interview: Emmett Scanlan on Netflix's 'Safe', Auditioning & Powerful Women
Interview: Alex Lawther & Jessica Barden are teen-misfits in 'The End Of The F***ing World' on Netflix
Interview: The Magnetism of Billy Magnussen – 'Black Mirror' & 'Game Night'
Interview: Wallis Day has landed on 'Krypton'
Interview: Amanda Abbington on her leading role in Netflix's 'Safe'
Interview: Edwin Hodge on returning to 'Six' & 'The Purge'
Interview: Ray Panthaki on 'Marcella' Season 2 & being a BAFTA Breathrough Brit
Interview: Blossoms on directing their music videos and their new album
Interview: Hayley Law is taking over your screens on 'Riverdale' & 'Altered Carbon'
Interview: Violett Beane plays Truth Or Dare and shares her App Idea
Interview: Ralph Ineson on the freedoms of motion capture and his role in 'Ready Player One'
Interview: Tommy Bastow on his role in ABC's 'The Crossing'
Interview: Jack Maynard on moving forward & balancing YouTube, TV & Touring
Interview: Disney's Meg Donnelly talks 'Zombies' & 'American Housewife'